Lessons from story of 'Chinese Schindler'
By LIA ZHU in San Francisco | China Daily | Updated: 2019-01-29 22:54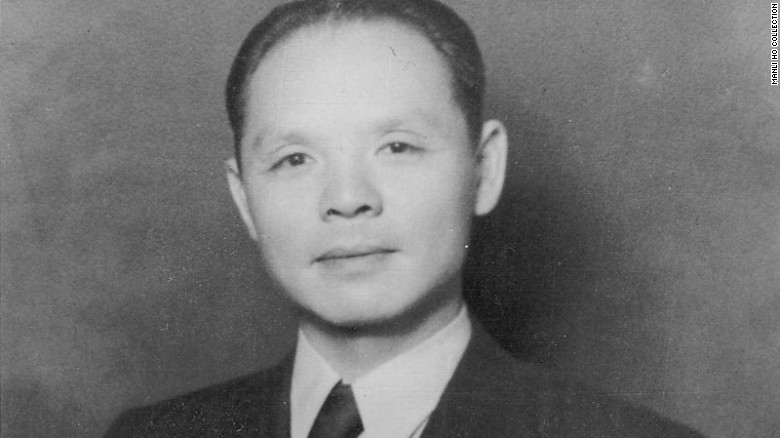 The organizer of an event to honor a Chinese diplomat who saved thousands of European Jews from the Holocaust hopes the "Oskar Schindler of China" could serve as a role model for today's generations.
Richard Waxman told a gathering of hundreds of people from the Jewish and Chinese communities on Sunday in San Rafael, California, commemorating International Holocaust Remembrance Day "to connect our history to our present in hopes of a more peaceful and accepting tomorrow".
Waxman, president of Community Wellness Consulting LLC, said an understanding of the Holocaust is fading among younger generations, and with that has come a rise in anti-Semitism and other hate speech and activities.
While serving as the Chinese consul general in Vienna from 1938 to 1940, Fengshan Ho helped thousands of Jews escape Nazi persecution during World War II by giving them visas to Shanghai.
Oskar Schindler was a German industrialist and member of the Nazi Party who is credited with saving the lives of 1,200 Jews during the Holocaust. His story was made into a 1993 movie directed by Steven Spielberg that won seven Academy Awards, including Best Picture.
Fengshan Ho's story was relatively unknown until his daughter Manli Ho started researching and documenting the late diplomat's history 22 years ago.
"It's important to tell the story of people who did humanitarian work, or contributed to the betterment of the human race, especially in the time of turmoil," Manli Ho told the gathering.
She said her father risked his own life and career in helping the Jews escape Nazi-occupied Europe as mostly all other countries closed their borders to the refugees.
"I don't think the lesson can be ignored or configured as just past history, because it always has a link and relevance to today," she said. "The human race always has turmoil, chaos and wars. It's during those times that the histories of heroic people are the most important, both as moral examples and as comfort. They redeem humankind."
A survey conducted by the Conference on Jewish Material Claims Against Germany, which polled 1,350 Americans last year, found that knowledge of the genocide that killed 6 million Jews during World War II is rapidly fading among American adults, especially those ages 18 to 34.
The fact that the younger generations in the US have lost touch with that history worries many people.
Hilary, a British immigrant who gave only her first name, said she attended the gathering in support although she is not Jewish. She grew up with World War II and all the pictures and stories of the war, she said.
"We have to be very vigilant about rightism and fascism. There are many signs of what happened in Germany happening in this country now," said Hilary. "Any kind of mistreatment of others or any kind of making other people seem less than you is wrong."
Like Hilary, most of the participants at Sunday's event were in their 80s or 90s.
As increasingly fewer people who experienced the Holocaust are still alive, it's crucial to tell Fengshan Ho's story to "inform people to change hearts and minds", Waxman said.
"He is very inspiring. We need more Dr Hos in today's times," Waxman said. "He did it because he knew it was the right thing to do. We need more people to stand up and do the right thing."
Waxman's group, the San Rafael-based Synagogue as Sanctuary, has been advocating for refugees and immigrants for 2 ½ years.
Manli Ho said she's going to partner with more groups like Waxman's to let more people know her father's story — something "worth preserving and knowing".
"I want to show that in Chinese civilization and Chinese history, we also have major humanitarian figures," she said.
Contact the writer at liazhu@chinadailyusa.com