Top EU official says elites must share climate change burden
By Earle Gale in London | China Daily Global | Updated: 2019-01-30 00:55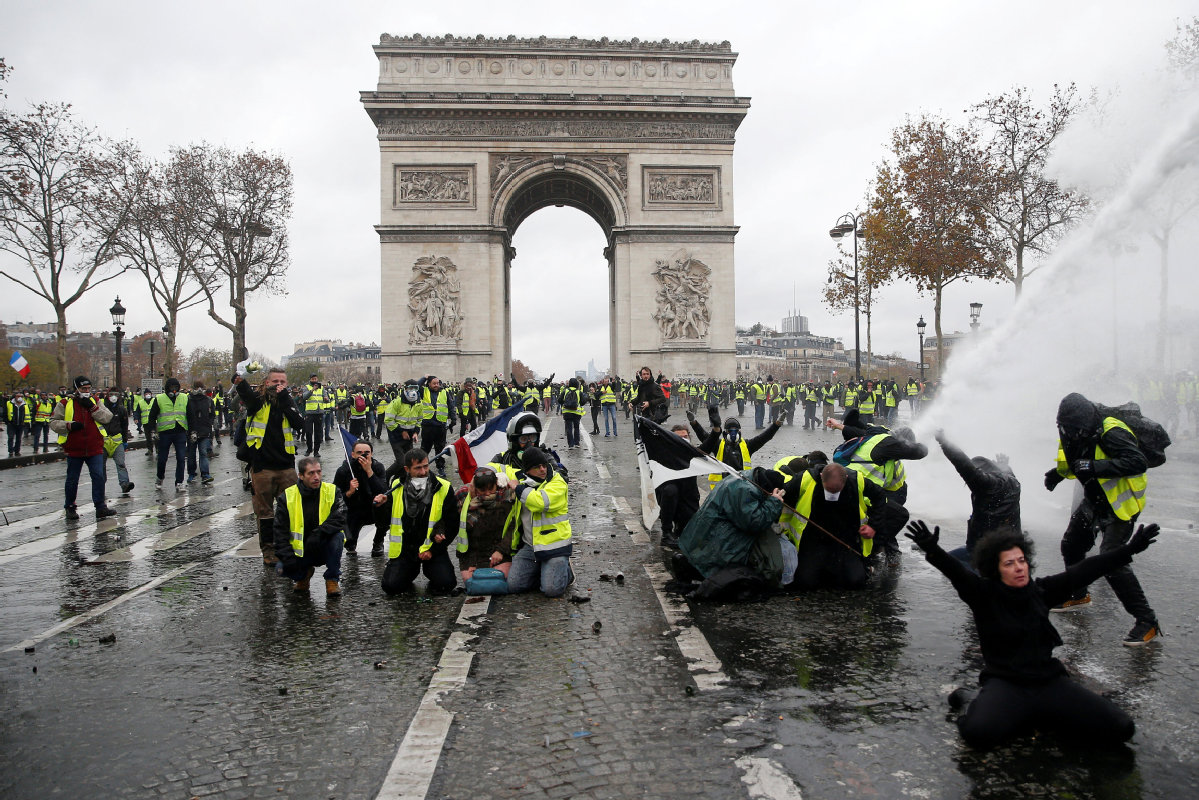 A senior European Union politician says the bloc must do better at explaining why and how it is tackling climate change if it is to avoid protests like the gilets jaunes riots that plagued France for months.
Frans Timmermans, vice-president of the European Commission, told Britain's Guardian newspaper the protests, which are also known as the yellow vests riots, highlight the importance of everyone sharing the burden of responding to climate change.
"Politically speaking, one of the most important tasks will be to show that this is something we are doing together in an equitable way, a fair way," he said ahead of the publication of a "reflections paper" that deals with how the EU wants people to change their lifestyles in order to protect the environment.
He said the bloc must show certain segments of society are not immune to hardships felt by others.
"This is the game of those who deny climate change or who deny the need for sustainability," he said. "They say: 'They are going to take everything away from us. They are going to take our cars away from us. They are going to take our steaks from us. They are going to take all the things that make life nice away from us, so let's not go there."
He said that fear of losing a comfortable lifestyle sparked the yellow vest protests, which flared after the French government proposed a hike in fuel tax and that were subsequently used by right-wing groups to vent anger on a range of issues.
"If we put our policies in the right order, we have a sustainable society without lowering, but even increasing, our levels of well-being. Is well-being only economic growth? Only salaries? Or is well-being also being able to breathe clean air and drink clean water?"
Timmermans criticized opponents of the EU's attempts to discourage single-use plastics and of the bloc's desire to favor low-emission vehicles but said people deserve to know corporations are also taking responsibility.
"The most important thing the gilets jaunes and others ask themselves is: is this fair, are people taking a fair share of the burden or are (the elites) unburdening all that on us? If you create the impression, rightly or wrongly, that this is just a burden on citizens unloaded by companies that don't do anything, then people will just block it," he said.