Africa offers opportunities for fintech development
By Zhou Lanxu | China Daily | Updated: 2019-01-30 10:35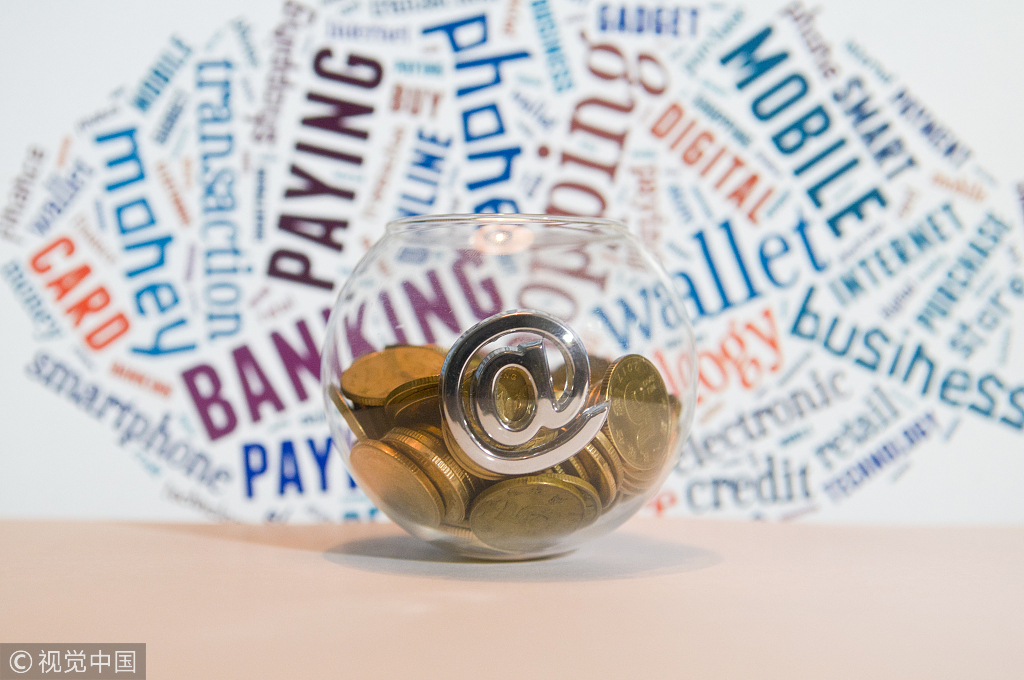 Digital financial inclusion could become a highlight in China-Africa collaboration, with great potential for social benefits and business success ready to be unleashed, experts said.
"Africa is extremely interested in China's practice of digital financial inclusion, or how China has leveraged digital technologies to make financial services accessible for previously underserved small businesses and individuals," said Bei Duoguang, president of the Chinese Academy of Financial Inclusion, or CAFI, which functions under the aegis of Renmin University of China.
"Different from the typical route of developing a financial system, Africa wants to skip the step of establishing a mature bank system but directly use digital finance to boost inclusive, sustainable growth," said Bei, citing his experience communicating with financial practitioners in Africa.
Making financial services more accessible for small businesses is important for Africa's industrialization, the key to economic development, according to the 2017 annual report of the African Development Bank, the continent's premier development financial institution.
In the future, Bei continued, the Chinese government could encourage fintech companies' investment and development in Africa, as a way to better promote the Belt and Road Initiative and strengthen the ties between China and African countries.
Under the initiative, collaboration in the construction of railways, ports, complexes and other infrastructure has borne some fruit in recent years, helping to integrate and modernize the African continent.
"Pushing forward financial inclusion could complement infrastructure construction projects, as it focuses more on improving the quality of lives of less-advantaged groups," Bei said.
In general, the African continent has no developed banking systems, but boasts a notable development of mobile technologies, said Xing Zhen, deputy director of China-related programs for the Bill and Melinda Gates Foundation. The private foundation is based in the United States and aims to enhance healthcare and reduce extreme poverty.
"In sub-Saharan Africa, where poverty alleviation is a focus, the foundation of digital financial inclusion has largely been laid. In countries such as Kenya, Rwanda and Uganda, the number of residents with mobile payment accounts has far outnumbered those with traditional bank accounts," Xing added.
But, the continent still lacks capital, modern business models, technologies and talents to transfer this foundation into a vibrant digital financial services ecosystem that can benefit financially underserved individuals and small businesses, Xing said.
"That is where Chinese companies can get involved-not only for the social benefits but for business success as well," Xing said.
Underpinned by well-developed online payment systems, China's fast-growing fintech sector has made financial services-such as lending, insurance and wealth management-more accessible and affordable. Moreover, Ant Financial and other fintech giants have introduced their business models and technologies into neighboring Asian countries.
However, such investments, Xing said, have not extended into Africa, leaving great potential to be unleashed.
China is stepping up efforts to fulfill that potential. In May, a one-week learning trip aimed at helping Chinese digital finance practitioners better understand Africa will be held in Kenya, initiated by CAFI and sponsored by the Bill and Melinda Gates Foundation.
The country's major fintech players plan to participate, such as JD Finance and Ant Financial. The trip will be part of CAFI's initiative to build a platform facilitating collaboration and investment of digital financial inclusion between China and Africa.
"The absence of Chinese players in Africa's digital financial industry is partly due to the lack of understanding of the related opportunities. We want to fill the gap by facilitating communication and fostering pioneer cooperation projects," Xing said.