Apple admits high prices are a factor for flagging sales
By Ma Si | China Daily | Updated: 2019-01-31 07:41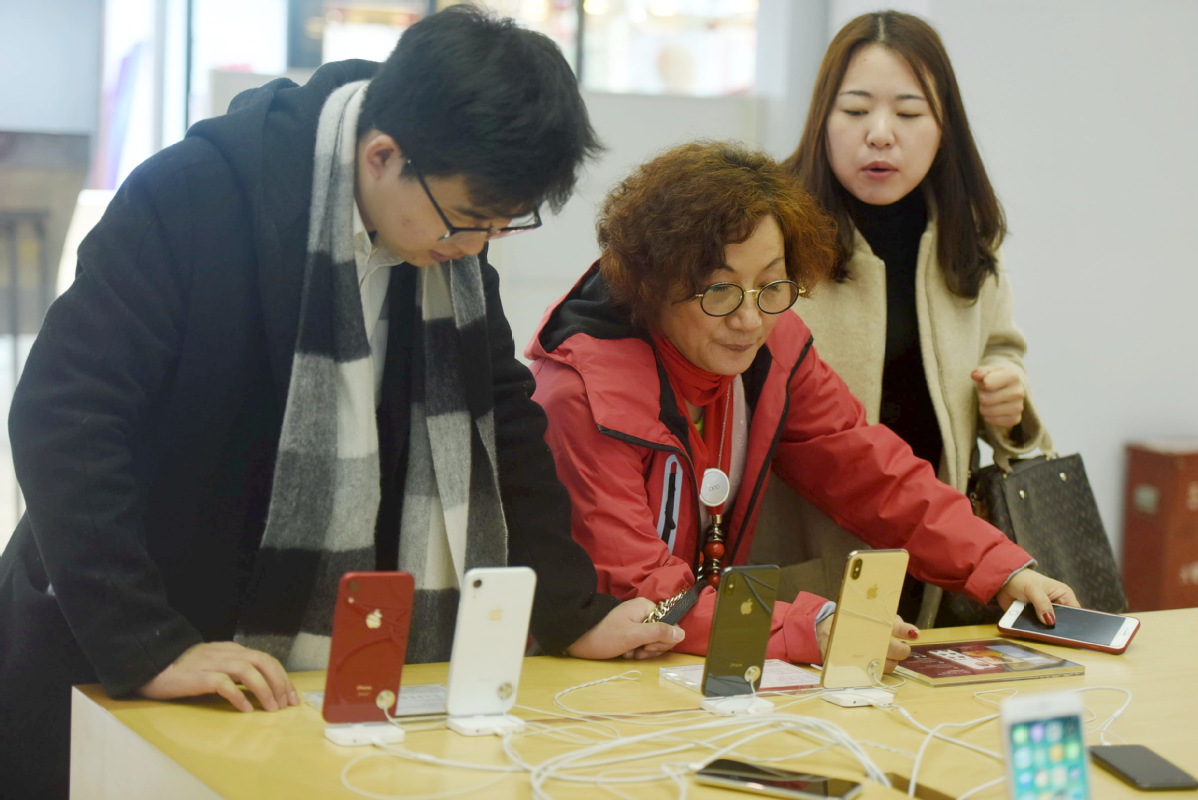 Apple sales in China dropped 27 percent in the final quarter of 2018, with CEO Tim Cook admitting that higher iPhone prices are a "factor" in declining upgrade rates.
The US tech giant said it brought in $13.2 billion in China in the quarter, down from nearly $18 billion during the same period in 2017.
Apple registered shrinking sales revenue in China across all of its leading products-iPhones, Macs, and iPads-along with reduced footfall in its stores.
China now contributes about 15.6 percent of Apple's total quarterly revenue, down from about 20 percent a year earlier.
In a conference call, Cook said that higher iPhone prices were a factor in the declining revenue performance.
Cook explained that foreign exchange issues have amplified price differences in international markets, particularly emerging markets, which tend to move more significantly versus the dollar.
But he added that opportunities still abound in China, one of world's largest consumer electronics markets. According to Apple, the company's wearable business in the country is up more than 50 percent, and two-thirds of Macs and iPads were bought by first-time local customers from September to December.
Apple's full-year revenue in China was in fact also slightly up, Cook said.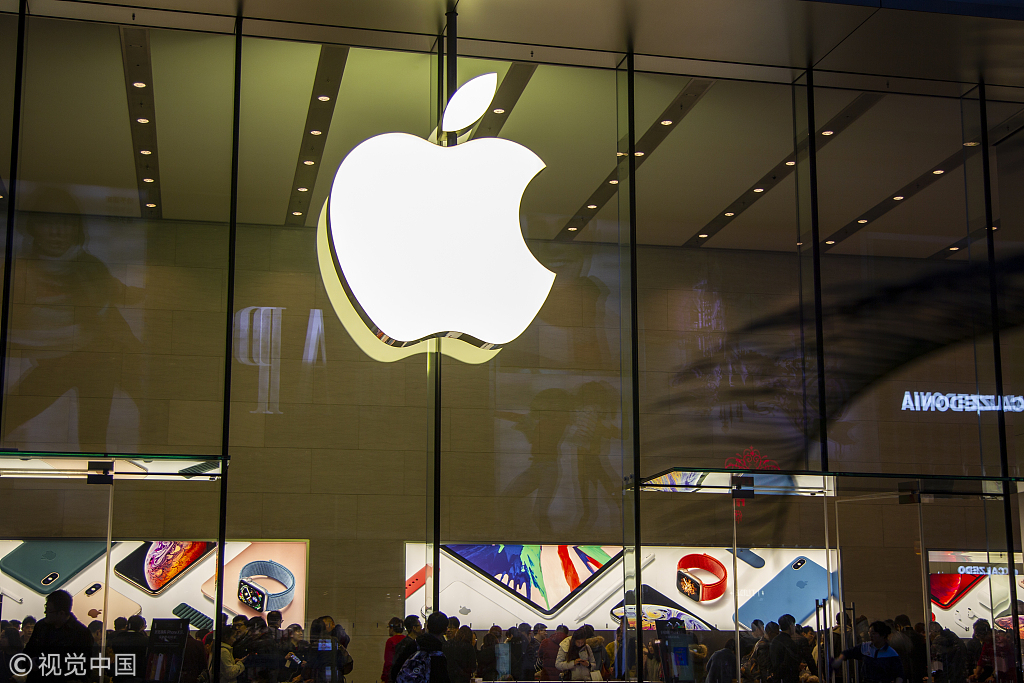 In the conference call, Cook also highlighted Apple's intensified efforts to promote trade-ins and installment payments to revitalize iPhone sales.
Earlier this month, the company reduced the price of the iPhone XR and other iPhones for its channel partners in China, allowing third-party vendors to purchase cheaper iPhones and pass those savings to customers.
The move came as Apple is locked in fierce competition with local players including Huawei Technologies Co Ltd and Xiaomi Corp.
Tuesday's earnings call was different because Apple no longer discloses how many units it has sold of each of its most popular products, including the iPhone, but a report from market research company Canalys offered a third-party view on its performance.
In the fourth quarter, Apple shipped 71.7 million units of iPhones worldwide, down 7 percent from a year earlier and falling short of its own expectations. Huawei, instead, had a stunning 2018, which was topped off with 47 percent growth to 60.5 million units in the fourth quarter and a record high 27 percent market share in China, data from Canalys showed.
Xiang Ligang, a telecom veteran and CEO of telecom website Cctime, said: "Cutting prices of iPhones will definitely boost the sales of iPhones in China, for the previous pricing strategy was risking the company losing mass-market consumers and rendering it as a niche luxury company."
"But slashing prices may also have a side effect: hurting its brand image," Xiang added.
For the quarter ending in December, Apple delivered overall earnings of $4.18 per share on revenue of $84.3 billion, exceeding expectations of $4.17 per share and revenue of $83.97 billion, according to estimates compiled by Bloomberg.
The company said it expects to post revenue of between $55 billion to $59 billion for the fiscal second quarter of 2019 ending in March.