Nation's technology giants lavish lucky money in race for mobile users
China Daily | Updated: 2019-01-31 09:48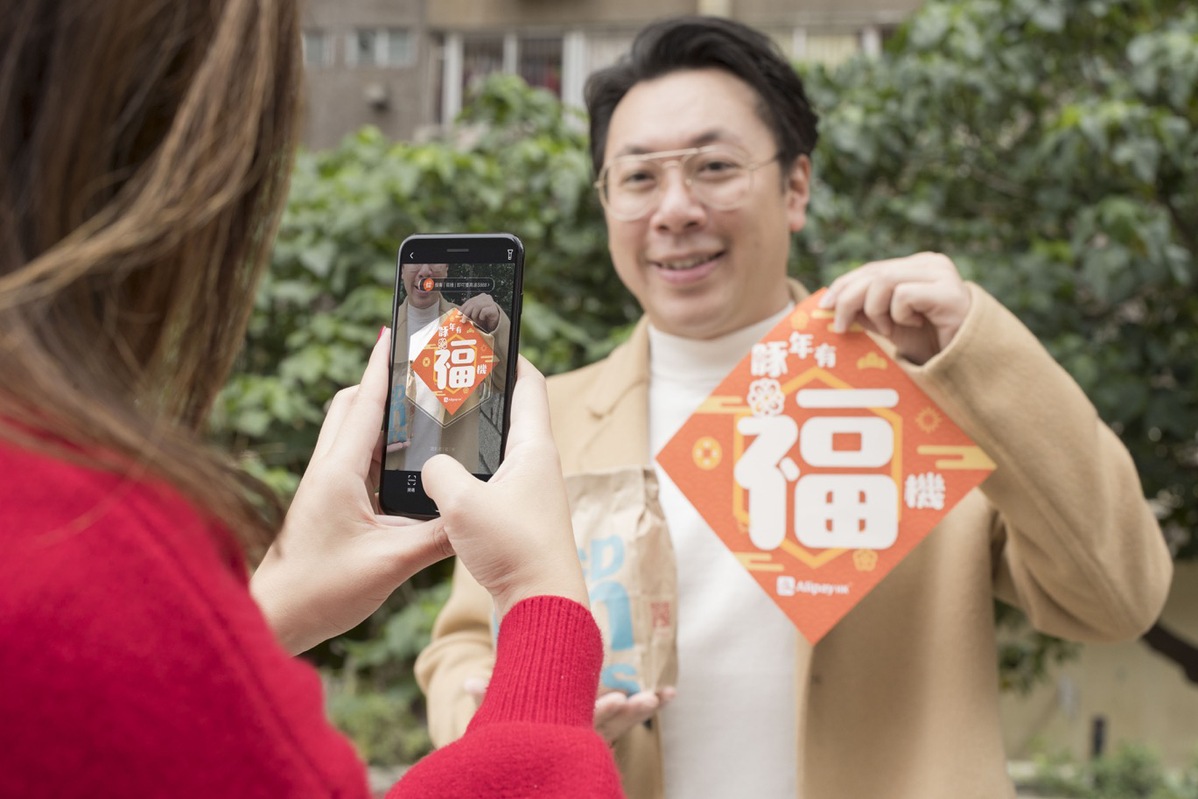 BEIJING - With the Spring Festival fast approaching, many Chinese people are busy collecting red envelopes (hongbao), not from their relatives or friends but from deep-pocketed tech firms.
Domestic tech giants are racing to bank on the time-honored tradition to gain users for their products as competition at home heats up.
Giving cash in red envelopes is a traditional practice during the Spring Festival and it has been shifting online thanks to the promotion of mobile payment in which people use apps to send, snatch and draw virtual hongbao on their smartphones.
The digital red envelope race during the Spring Festival holiday has become a new tradition since Tencent made a splash in 2014 with the hongbao service on its popular instant messaging app WeChat, drawing millions of new users for its mobile payment service.
The race has been escalating every year since then, with new players, new tricks and record sums of money to attract users to invite their friends to use these apps to boost their luck, an effective means of gaining new users.
Artificial intelligence giant Baidu took the lead this year by setting aside 1.9 billion yuan ($281.7 million) for digital red envelopes after becoming the exclusive red envelope partner of the China Central Television (CCTV) Spring Festival Gala, the most-watched annual show on Chinese New Year eve.
Alibaba continued its game of collecting five blessings to share the lucky money of 500 million yuan, while Sina Weibo prompted users to retweet certain posts to share 100 million yuan. Many firms put 2,019 yuan into red envelopes as the biggest prize.
"I only got less than 100 yuan from the hongbao race in the past, but actually the fun is not about money. It lies in social networking," said Liu Jiang, a sophomore in Beijing.
Behind the red envelope battle lies the growth priorities of China's tech titans as well as the latest industrial trends.
Baidu's hongbao campaign aims to lure more users to its flagship AI-powered search and news feed app as the company steps up its investment in AI applications, an emerging cash cow for the Nasdaq-listed company.
The bid is also expected to give a leg up to Baidu's financial services platform, as internet firms are keen to grab more mobile payment market share and tap Chinese people's growing wealth management demands.
Tencent rolled out a specific hongbao service for firms to give red envelopes to their employees in its latest efforts to boost services for corporate customers.
The red envelope battle has an emerging new group of players this year as short videos emerged as popular social media platforms.
China's leading short-video platform Douyin has become the exclusive social media partner of the CCTV Spring Festival Gala this year and launched a red envelope game worth 500 million yuan in total. The game is about collecting digital musical notes and aims to encourage users to send short-video new year greetings to expand on its already 500-million-plus monthly active users.
Xinhua