Marriages between Chinese and Kenyans are breaching cultural divide in Africa
By Lucie Morangi | chinadaily.com.cn | Updated: 2019-01-31 22:50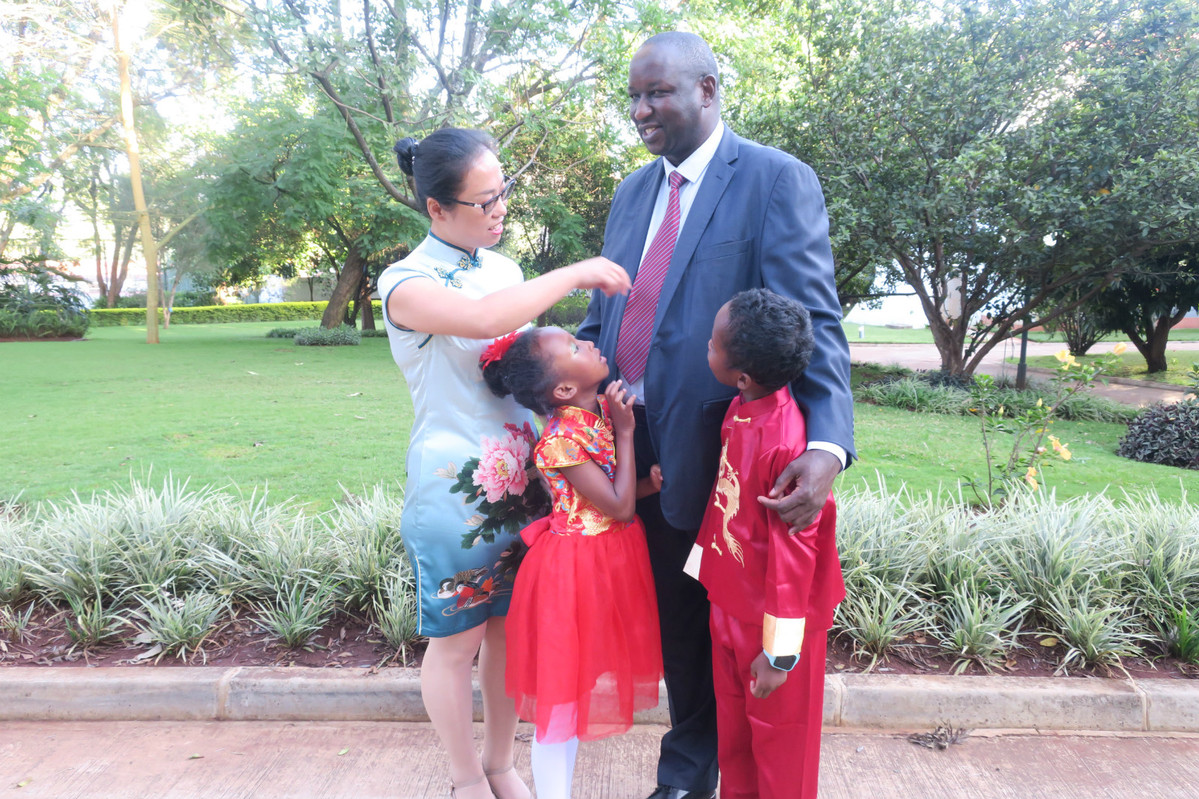 Although the processing and courier time has been drastically reduced due to improved logistics between the two countries, it was not easy a decade ago. Xu Jing and Henry Rotich placed three requests before they were finally married in China in 2006.
They met in 1999 at Northeast Normal University in Shenyang, Northeast China's Liaoning province. Xu was studying for a bachelor's degree in education and Rotich was doing a master's in chemistry through a government scholarship and later studied for a doctorate.
Twice, the certificate had expired before they received it. "Things are different now, I think," said Xu, who currently works at the Confucius Institute at the University of Nairobi.
She admits to being behind her husband's decision to pursue a doctorate. "This was important to me. But I also think it is better to finish studies before embarking on a career and family," she said.
Her father did not object to her decision. He is open minded, said Xu, recalling his insistence to enroll her in a middle school 20 kilometers away from home so that she could learn English. She knew little about Kenya when she agreed to marry Rotich.
It was difficult to leave behind her family and a career at Jilin University in Changchun. Criticism from friends did not make it any easier.
"The food is different. My children have learned to roll Ugali, a staple food made from maize meal, into a ball and accompany it with vegetables," she says.
On the other hand, Rotich says Xu's parents did not ask for cows and goats, a traditional African dowry paid for the bride.