Alibaba quarterly revenue soars 41% to $17.5b
By He Wei in Shanghai | China Daily | Updated: 2019-02-01 09:43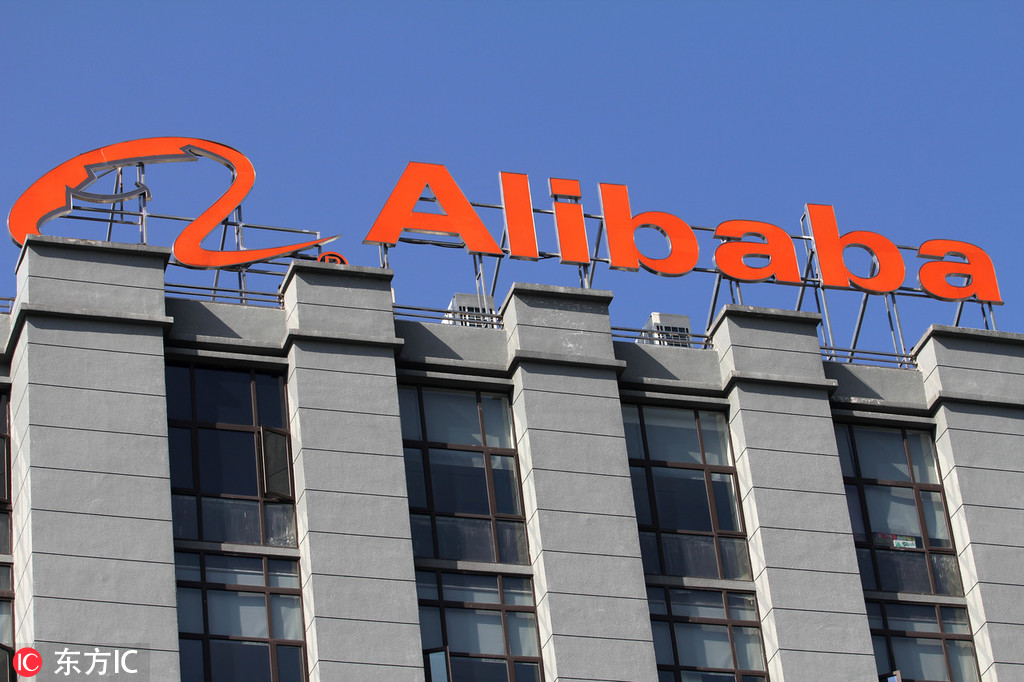 Alibaba Group Holding Ltd reported record quarterly revenue on Wednesday with a diverse range of income sources from cloud computing to New Retail shoring up earnings that beat expectations.
The Hangzhou-based company logged 117.28 billion yuan ($17.5 billion) in revenue for the quarter ending in December, up 41 percent year-on-year. This marked the first time that the quarterly revenue of a Chinese internet company passed the 100 billion-yuan mark.
Earnings per share jumped to 12.2 yuan, higher than analysts' estimates of 11.2 yuan polled by Thomson Reuters. Alibaba's shares rallied as much as 6.34 percent on Wednesday to $166.82 in New York trading after the earnings were released.
Chief Executive Officer Daniel Zhang said in a conference call that the company does see opportunities despite some uncertainties in the economy, and identified the power of cloud and data technology that "helps to expedite the digital transformation of millions of enterprises".
For this quarter, the number of annual active consumers on retail marketplaces in China reached 636 million, an increase of 35 million from the 12-month period ended Sept 30, 2018.
Alibaba is banking on personalized feed recommendations, which now generate more traffic than traditional search on its e-commerce platforms, to drive sales. The feed on Taobao pushes products to users based on their purchasing history and preferences in the hope that this would enhance customer engagement.
"While there is no update on the timing of recommended feed monetization, the (Alibaba) management team sounded more optimistic on the macro situation in China as a result of recent tax cut measures from the government as well as stronger December online retail sales data," Alicia Yip, an analyst at Citigroup Global Markets Asia, wrote in a research note. The institution maintained a "buy" rating for the stock.
Another highlight stemmed from its cloud computing, which advanced 84 percent to 6.61 billion yuan in the quarter ending in December and helped the company to claim roughly half of the domestic market where increased spending was widely spotted from enterprise customers.
Alibaba launched a one-stop solution that aims to help brands to meet the demands of the digital market. The service adopts Alibaba's multiple platforms and functions, including online to offline channels, mobile payment, big data analysis and IT infrastructure, to help international and domestic brands to navigate the world's largest consumer market.
Revenue also derived from the firm's control of food delivery arm Ele.me, video platform Youku and logistics aggregator Cainiao. But these might also drag short-term profitability and drift the company away from an asset-light model.
Investors and analysts are looking for signs as to whether the group can withstand China's economic adjustment, which saw annual growth moderate to 6.6 percent last year.
"The company continues to grow its user base at a healthy rate and is working on monetizing new ad revenue streams, which should keep driving growth in the coming year," said Oscar Orozco, an eMarketer forecasting analyst.