Seattle's 'global maestro' connects city with China
By LINDA DENG in Seattle, Washington | China Daily Global | Updated: 2019-02-04 23:41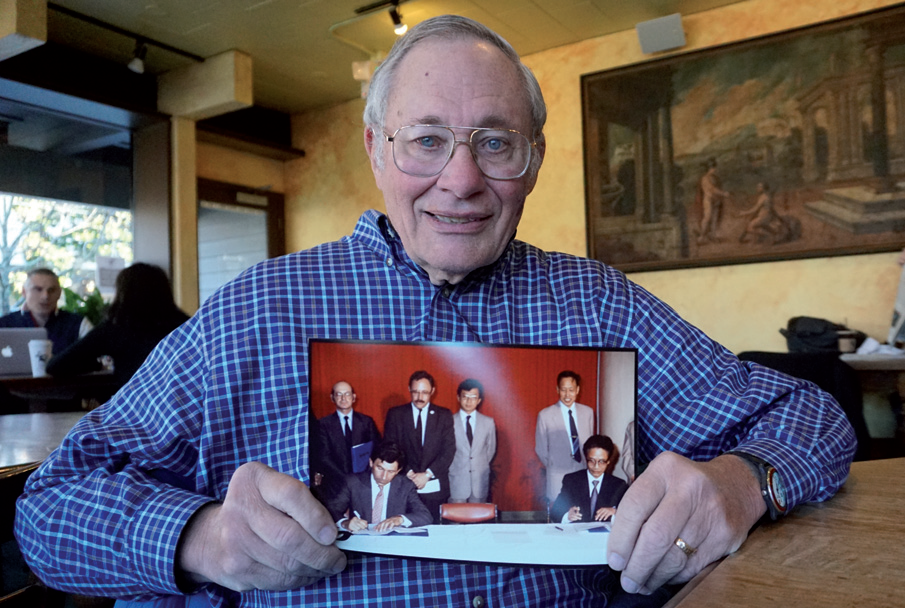 Probably nobody in Seattle has talked with more business and government leaders around the world than Bill Stafford has, according to a local business journal.
Stafford, who some call "Seattle's global maestro", has been one of the most influential figures in the city over the past 40 years. A recognized leader in facilitating and strengthening international trade and business relations in the Pacific Northwest, Stafford has used that expertise to connect China and Seattle.
Stafford was the founder of Seattle's Trade Development Alliance and served as its president from 1991 to 2011. At the alliance, he organized 17 international leadership missions and nine domestic trips.
He previously worked for the city for 20 years with three mayors, including serving as deputy mayor to Charles Royer. Stafford founded and directed the Office of Intergovernmental Relations, where he was responsible for the city's state, regional, national and international relations.
Stafford made his first trip to China in January 1985, when he was sent by Royer to Chongqing to work out a sister-city program.
"I knew nothing about China at that time and didn't know how to work with Chinese government officials," Stafford recalled in a recent interview with China Daily.
"I was taken to speak at a high school in Chongqing. The principal of the school said they had a real problem. A few years before the opening-up with United States, 80 percent of the students were studying Russian, the rest French, English and German. 'Now we cannot get any students to study any language but English. We don't have enough English teachers,'" the principal said.
The visit to Chongqing was successful. Stafford negotiated a plan for the Seattle-Chongqing sister-city relationship with details on how the two cities would start exchanges in trade and commerce, education, medical science and public health, culture and art, as well as exchanges between official visitors and tourists.
A year later, Stafford returned to Chongqing with Royer, who signed the agreement with Chongqing's mayor. Since then, the two cities have had more than 200 exchanges in education, the arts, government, business and other fields. Seattle has welcomed Chinasaurs, Golden monkeys and built a Chinese garden.
Stafford returned to China in 1987, and said that he saw many changes in the aftermath of the United States and China establishing diplomatic relations on Jan 1, 1979.
"On my first trip, I saw everybody wear Mao suits. Two years later, I saw women wear colorful clothes and one even in a miniskirt," the 77-year-old Stafford recalled.
In September 1998, Stafford became economic adviser to Chongqing, at that time one of only two foreign advisers. The other was Joseph Borich, president of the Washington State China Relations Council.
At the Chongqing International Symposium on the development of the western part of China in June 2000, Stafford was invited to speak and explained why Seattle is economically successful.
Stafford returned to China in 2017, to Shenzhen and other major Chinese cities, to assist educational exchange programs between Seattle and those cities.
"I think educational exchanges are highly important because they get people involved in building personal relationships and understanding. That's why the sister city, the Chinese garden and the Confucius Institute are important. If any of those get diminished by the friction of the economic, political stuff, it would be sad," he said.
"There will be ups and downs in the relationships between the United States and China. You stay in marriage, you just fight once in a while," Stafford said.
Now Stafford is waiting for updates from Chongqing on a possible plan for a Chinese traditional candy maker to be at the Seattle Center this year.
"That would be phenomenal," he said.
Contact the writer at lindadeng@chinadailyusa.com