Rail travel demand remains robust on Lunar New Year's eve
Xinhua | Updated: 2019-02-05 08:18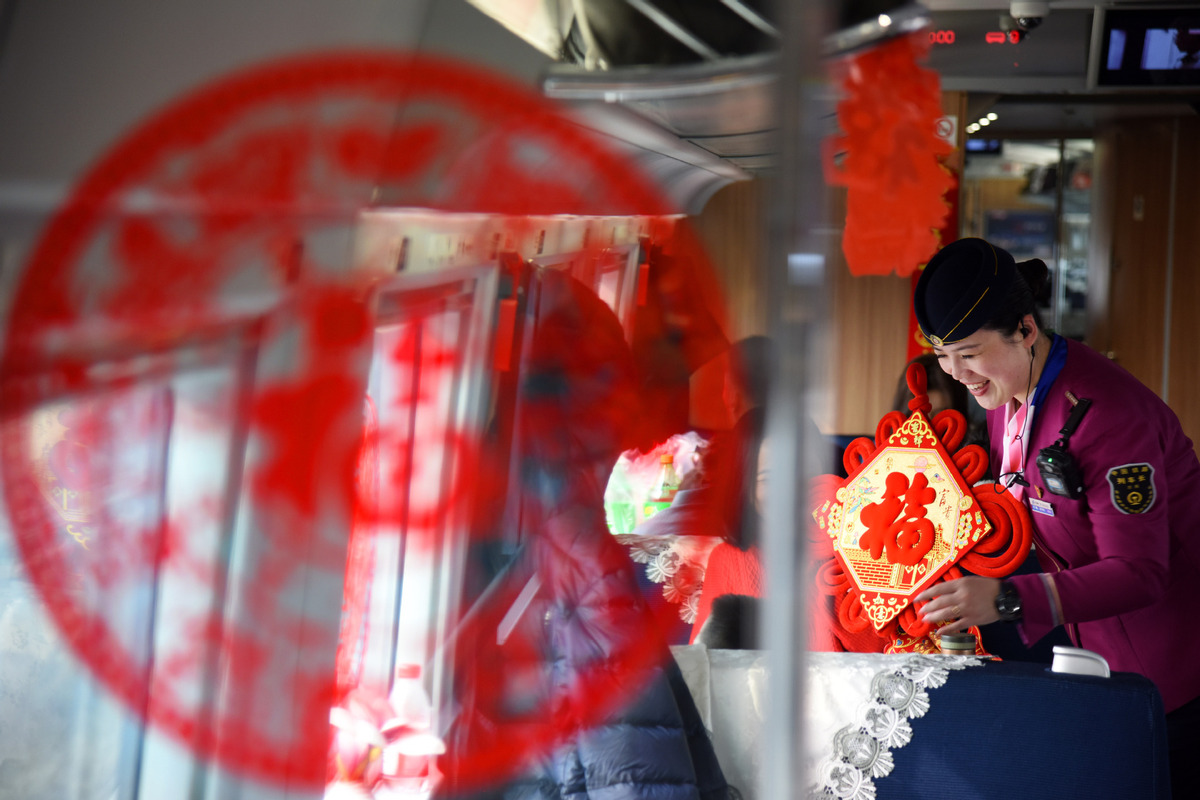 BEIJING - China's railway system continued to see a surge in passengers on Monday, the Lunar New Year's eve, as Chinese rushed home for family gathering.
Chinese railway network is expected to see 5.48 million trips on Sunday, up 3.6 percent year on year. Nearly 270 extra trains will be put into service to meet the booming travel demand.
About 9.3 million train trips were made on Saturday, up 5.4 percent year on year.
The Spring Festival travel rush started from Jan 21 and will last till March 1, during which railway trips are expected to hit 413 million in total, up 8.3 percent from a year ago.
Air travel demand also boomed in recent weeks. From Jan 21 to Feb 3, China Eastern Airlines sent almost 2 million passengers, up 8 percent year on year.
According to the Chinese zodiac calendar, the Year of the Pig starts on Feb 5, and the public holiday associated with it lasts from Feb 4 to 10.
Hundreds of millions of Chinese return to their hometowns for family gathering during the holiday.