Nasdaq marks Chinese New Year with special bell ringing ceremony
Xinhua | Updated: 2019-02-05 09:06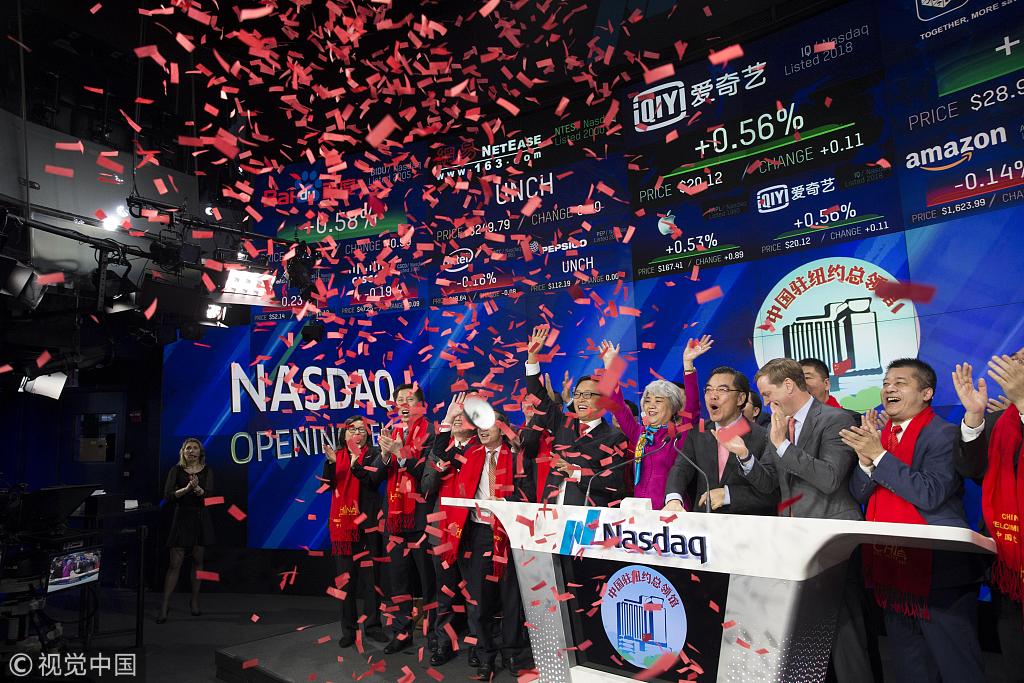 NEW YORK — The New York-based Nasdaq Stock Exchange celebrated the Chinese Lunar New Year on Monday with a special bell ringing ceremony to kick off the day's trading.
On 9:30 am (1430 GMT), Huang Ping, the Chinese consul general in New York, rang the opening bell at Nasdaq on the eve of the Chinese Lunar New Year, which falls on Tuesday this year.
In a brief speech, Huang noted that the year of 2019 marks the 40th anniversary of the establishment of diplomatic relations between China and the United States. Over the past 40 years, Sino-US relations have been growing steadily, bringing tangible benefits to both peoples and the whole world.
Though the two countries are faced with some problems in trade and other issues, the "important progress just achieved a couple days ago in Washington in the new round of talks on trade certainly gave us more confidence that we can work together," said Huang.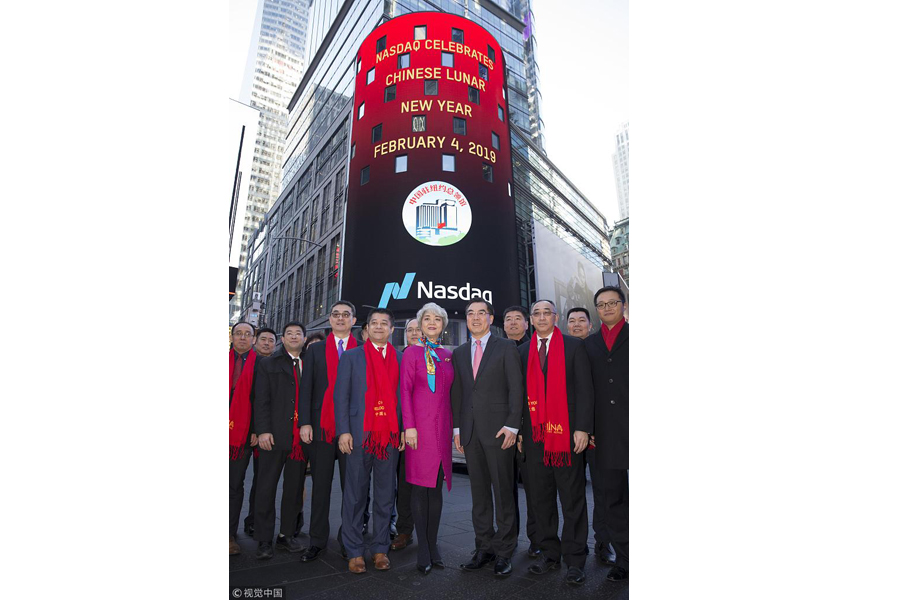 The consul general said that more than 20 Chinese companies were listed on Nasdaq last year, making up one fifth of all Nasdaq new listings in 2018.
"As China continues with its growth, its door will open wider, and I strongly believe there will be more and more companies to come and be listed on Nasdaq," he told a small crowd of Nasdaq staffers and representatives from the local Chinese community.
Nelson Griggs, president of the Nasdaq Stock Exchange, said that Nasdaq's commitment to China is exceptionally strong and the market is very proud to be home to 134 Chinese companies including Baidu, iQIYI and Pinduoduo.
"These companies truly embody the entrepreneurial spirit to help our two great nations continue to grow," said Griggs.
The stock exchange also ran a "Happy Chinese New Year" message on its giant digital screen located in the Times Square of New York City in celebration of the Chinese Lunar New Year.