How China is reshaping the fashion industry
By Faisal Kidwai | chinadaily.com.cn | Updated: 2019-02-06 11:27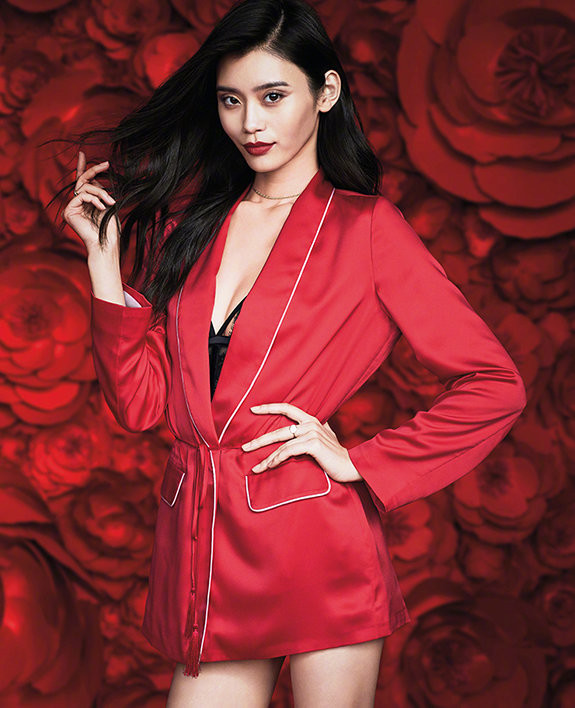 The year was 1979. China's per capita income was less than $200. Bicycles, not cars, were the main transportation mode across the country. More than 80 percent of the population lived in rural areas. Something as simple as a chocolate bar was considered a luxury.
Given all these factors, the last thing anybody expected was for a French designer of haute couture to come to China and hold a fashion show. But that's exactly what Pierre Cardin did in Beijing. The country's first-ever catwalk took place in the Cultural Palace of Nationalities in the capital. As the blonde models in high heels set the place on fire, the audience in gray-blue clothes watched.
It's hard to believe all this happened just four decades ago. Today, China dominates the fashion industry. Chinese shoppers spent over $70 billion on luxury goods in 2018, representing a third of the global market. And there are no signs that this train is about to hit the brakes anytime soon.
Last year, youngsters accounted for 30 percent of the total spending. Being single children and enjoying the financial support of family, millennials are splurging on everything from jewelry to cosmetics. Moreover, it's not the big cities, but the second- and third-tier cities that are seeing the biggest growth in luxury spending. From Xi'an in China's northwest to Wuxi near Shanghai, major global brands are moving to these cities to tap this growing segment.
But Chinese are not only buying more Pradas and Louis Vuittons. They are also making a mark in areas long dominated by Western names. Designers Angel Chen, Ximon Lee and Min Liu are now not only celebrated in China, but feted by the likes of Anna Wintour and Kanye West.
Combining traditional Chinese elements and modern aesthetics, Chinese designers are creating their own space in the ultracompetitive industry. What puts them in an advantageous position is that they not only have an ever-increasing market of already huge upper class and upper middle class in the country, but also a world that is discovering China more. It should come as no surprise if they start challenging established Western fashion houses in the next couple of decades.
That this is even a possibility shows how far the country has come in the past 34 years. In 1985, the first proper beauty pageant in the country was held in Guangzhou of Guangdong province in South China. The contestants were not only judged on their looks, but also had to take a written test and face an interview. In all, 550 aspiring models, both male and female, took part in the competition. There was no swimsuit round and contestants were quizzed on topics ranging from history to literature.
From that baby step China entered the big league in 2007 when Zhang Zilin won the Miss World crown in South China's Hainan province. Since then Chinese have won just about every major competition. Liu Wen, Ming Xi and He Sui are now among the most sought-after models in the world. Liu was the first Asian to walk the Victoria's Secret runway 10 years ago. Chinese faces are now a regular feature of Victoria's Secret.
With the Chinese lingerie market projected to be worth $33 billion by next year, it's no secret that all big and small brands want a piece of a pie that's already double that of the US. Incidentally, bras were first introduced in the country about 100 years ago, but they only found firm support when actresses began wearing them. Ruan Lingyu, a famous heroine of the 1930s, was one of the first to popularize them.
Today's China is a vastly different country. From creating styles that even the most iconic fashion houses find irresistible to wearing clothes that would make Coco Chanel envious, Chinese are reshaping the whole fashion industry like never before.
The author is a journalist with more than 18 years of experience in media.
The opinions expressed here are those of the writer and do not necessarily represent the views of China Daily and China Daily website.