Hong Kong holds fireworks show to celebrate Lunar New Year
Xinhua | Updated: 2019-02-07 00:21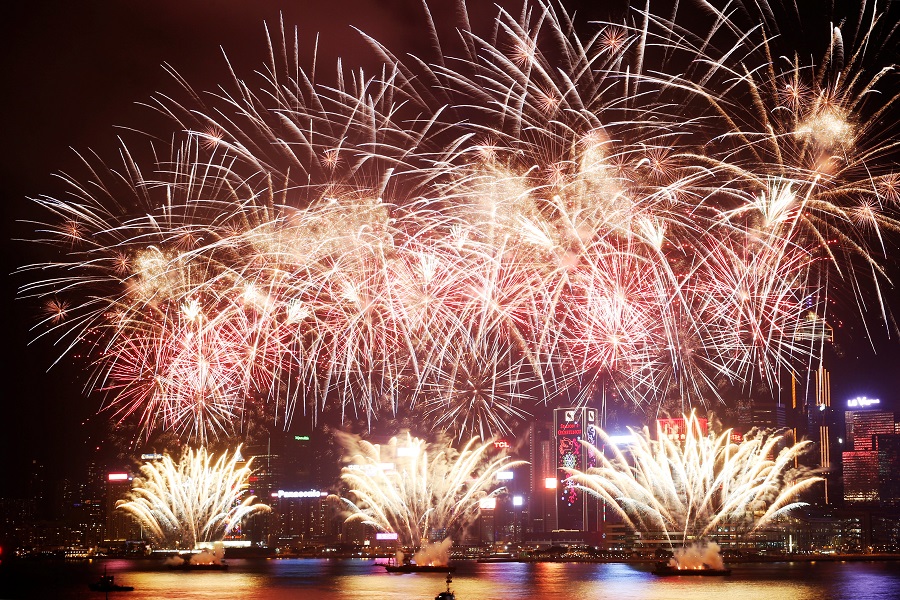 HONG KONG -- Spectacular flower patterns of fireworks roared above Victoria Harbor, followed by patterns of green "8" and yellow golden ingots, sending traditional blessings to locals.
It was the opening scene of the fireworks show in China's Hong Kong Special Administrative Region. The show started at 8:00 p.m. local time Wednesday, the second day of the first month of the Chinese lunar calendar.
A total of 23,888 fireworks lightened up the sky during the 23-minute show.
In one scene, a lot of fireworks went across the harbor with a racing speed effect, as if playing hide-and-seek.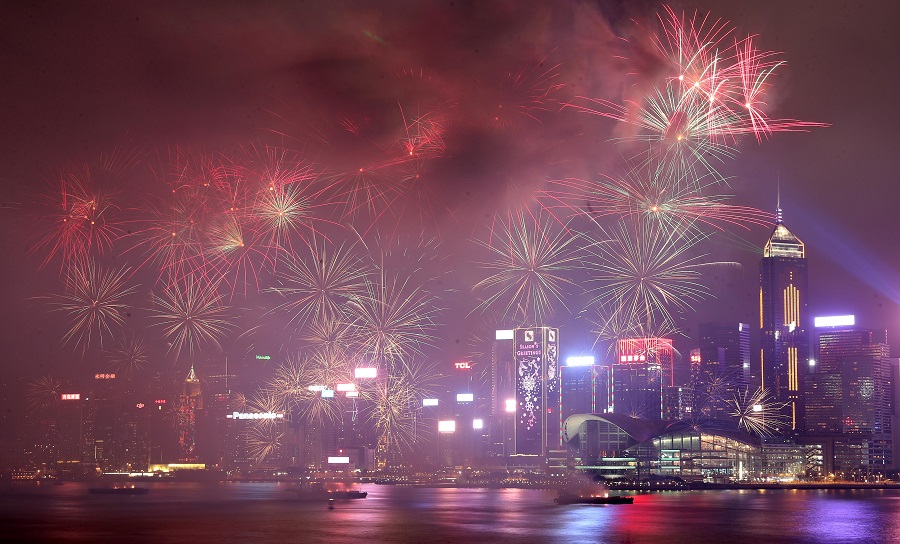 "The scene symbolizes that we should set our goals for the new year and work hard towards goals with faith. Eventually, we will achieve the targets," said Wilson Mao, CEO of a multi-media production company which designed the firework show.
Another scene echoed the approaching Valentine's day. It displayed miscellaneous shades of strobes and waterfall-like movements to create heart-thumping effects and send blessings of everlasting love bond.
In the last scene, dazzling fireworks filled the sky with high intensity and lasted for 25 seconds, bringing the show to an end.
A Hong Kong resident surnamed Lo said he enjoyed the show, especially the powerful sounds of the fireworks.
Sharing his wishes for the lunar new year, Lo said he hoped "Hong Kong continues to prosper, and people have good jobs and stay healthy."