Death toll from Brazil's dam collapse rises to 157
Xinhua | Updated: 2019-02-08 16:20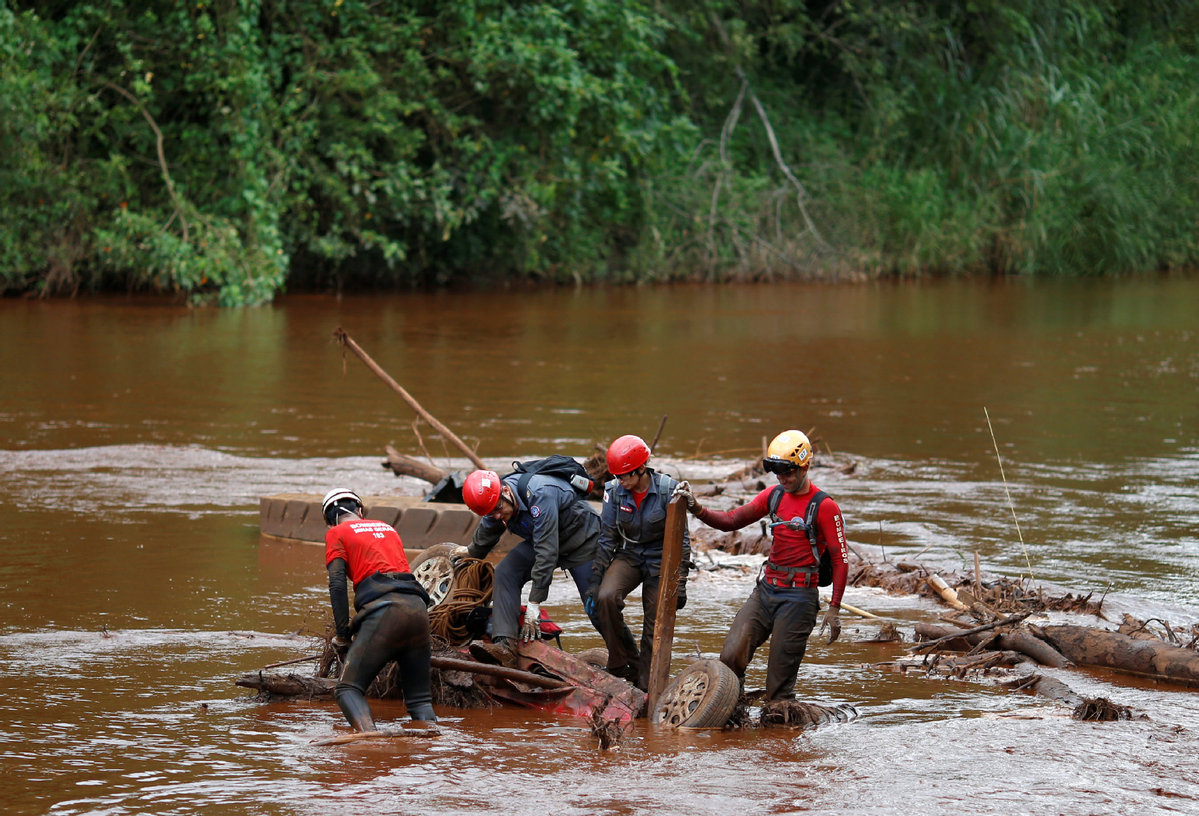 RIO DE JANEIRO - The death toll from a dam collapse approximately two weeks ago at an iron mine in the southeastern Brazilian state of Minas Gerais has risen to 157, authorities said Thursday.
Another 182 people are listed as missing, and presumed dead, in the accident that occurred on Jan 25 at the tailings dam owned by the mining giant Vale.
Fire department spokesman Pedro Aihara said that the rescue operation is still going on despite rain, with 50 personnel and 16 excavators in the search for survivors.
The Vale company began to build a bridge leading to the collapsed dam, to replace an old one which, along with other buildings in the small rural town of Brumadinho, was destroyed by a rush of toxic mud unleashed after the dam collapsed.
The project is planned to be completed in three weeks, according to Flavio Godinho, spokesman for the state civil defense department.
So far, the affected local residents cannot travel and relief supplies can only be transported by helicopters, he added.