US financials business activity declines for 1st time since December 2014
Xinhua | Updated: 2019-02-08 01:41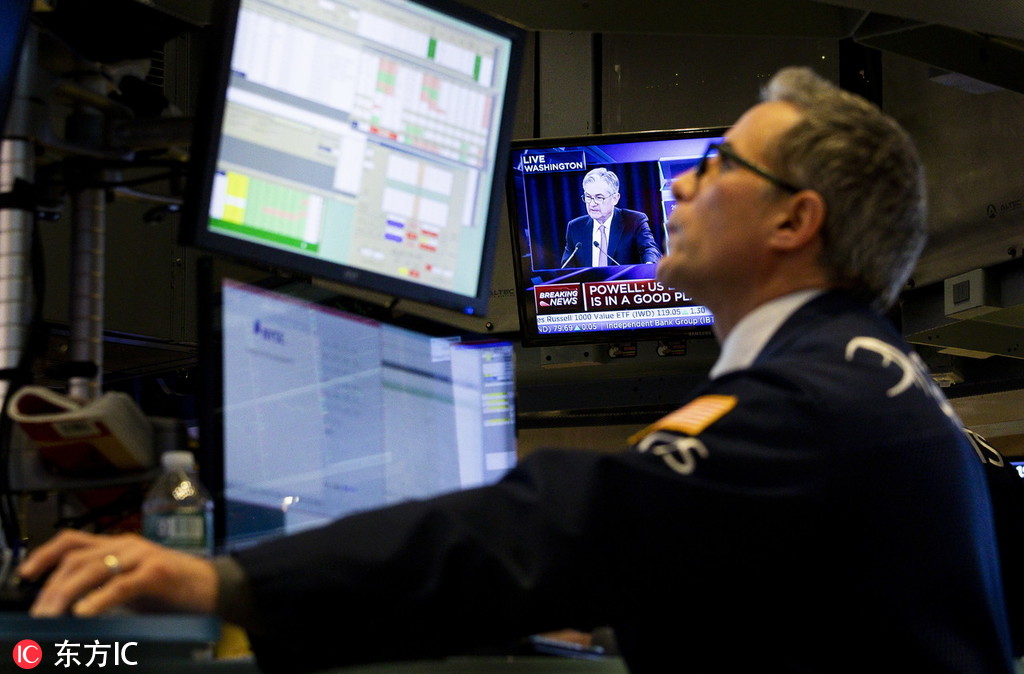 HOUSTON -- US firms in the financial sector in January registered a contraction in business activity, the first such monthly decline in over four years, according to the US Sector PMI (Purchasing Managers' Index) released by the IHS Markit on Thursday.
The data showed that financials companies were the only monitored sector in the country to register a decrease in output in January.
Likewise, US consumer services and healthcare firms reported a slower increase in business activity in January. Both sectors registered the weakest output growth for four months.
Conversely, firms in the technology sector indicated a pickup in the rate of output growth in January. The pace of expansion was the fastest since last July. The rise in business activity was the second-quickest of the monitored sectors after industrials.
Industrials firms signaled the strongest upturn in output for three months.
Meanwhile, both basic materials and consumer goods firms also registered a solid rise in output in January. The former signaled a rebound in growth following a marginal contraction in December 2018.
US Sector PMI indexes are compiled from responses to questionnaires sent to purchasing managers in IHS Markit's US manufacturing and services PMI survey panels, covering over 1,000 private sector companies.
Indexes are available for the basic materials, consumer goods, consumer services, financials, healthcare, industrials and technology sectors.
IHS Markit is a global company in critical information, analytics and solutions for the major industries and markets that drive economies worldwide.
Xinhua