National Enquirer owner defends reporting on Amazon's Bezos
Updated: 2019-02-09 08:09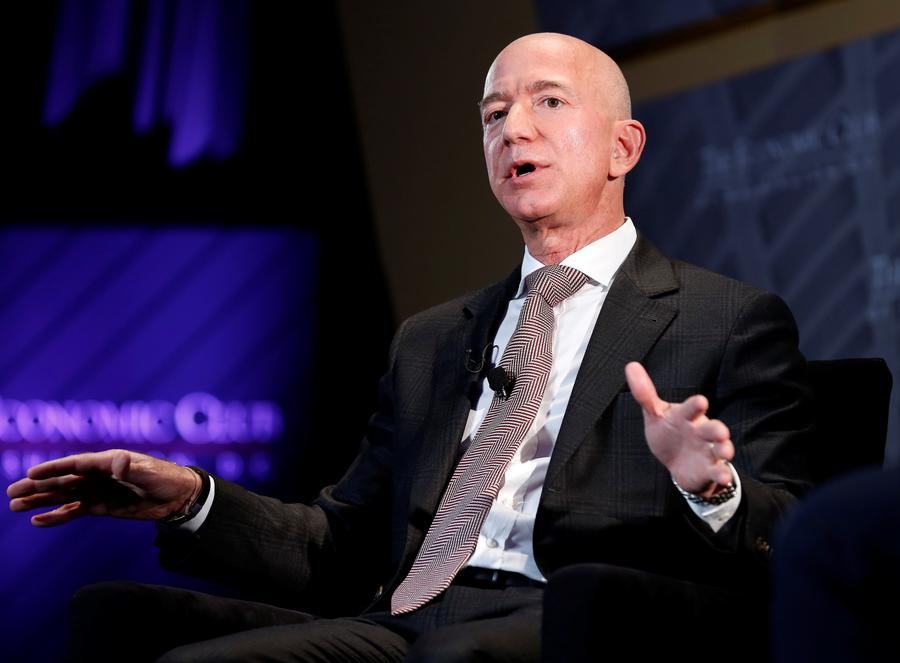 NEW YORK - The owner of US tabloid newspaper the National Enquirer pushed back on Friday against accusations of "extortion and blackmail" from Amazon.com Inc Chief Executive Jeff Bezos, saying its reporting on an extramarital relationship involving the world's richest man was lawful and it would investigate his claims.
Bezos on Thursday accused American Media Inc (AMI) of trying to blackmail him with the threat of publishing "intimate photos" he allegedly sent to his girlfriend unless he said in public that the American supermarket tabloid's reporting on him was not politically motivated.
The US attorney's office in Manhattan is reviewing whether the alleged extortion violated a non-prosecution agreement, a person familiar with the matter said, confirming an earlier report by Bloomberg News.
AMI signed the agreement with federal prosecutors last year in connection with a $150,000 hush-money payment to a former Playboy model who claims she had an affair with US President Donald Trump. Trump denies the affair.
The agreement can be voided if AMI commits any crimes. If the agreement is nullified, AMI or its executives could face prosecution for the hush payment and its conduct with Bezos, legal experts said.
AMI and its CEO David Pecker have had close links to Trump, who has attacked Bezos, Amazon and the newspaper he owns privately, the Washington Post, on Twitter.
"American Media believes fervently that it acted lawfully in the reporting of the story of Mr. Bezos," the company said in a statement.
Bezos and his wife announced last month that they were divorcing after 25 years of marriage. That same day, the National Enquirer touted it was publishing alleged intimate text messages between Bezos and Lauren Sanchez, a former television anchor whom he was said to be dating.
Bezos opened an investigation into how the messages could have ended up in the hands of the tabloid, led by longtime security consultant Gavin de Becker. De Becker told media that the leak was politically motivated.
Reuters