Chinese diplomats in Canada keen to promote new progress in ties
By RENA LI in Toronto | China Daily | Updated: 2019-02-09 08:33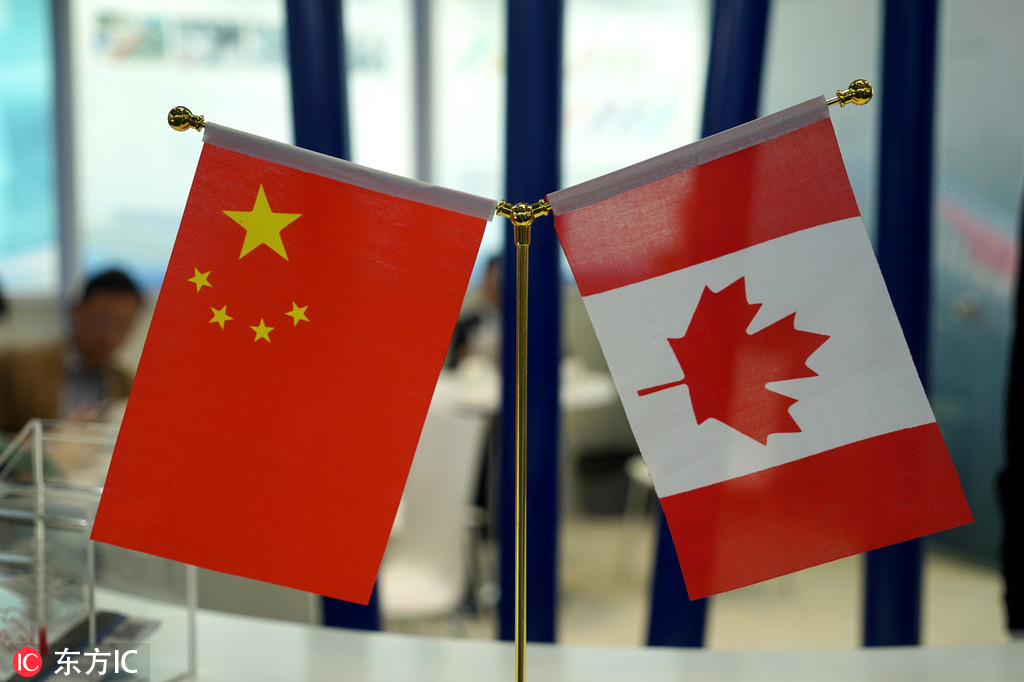 While hundreds of millions across the world celebrated the Year of the Pig, Chinese diplomats sent messages of goodwill to Canada, hoping relations between the two nations can be shored up amid the ongoing dispute over the detention of a senior Huawei executive.
Hundreds of Canadian officials and guests were greeted by Heng Xiaojun, the minister and deputy chief of mission at the Chinese embassy, at the embassy's Spring Festival Reception in Ottawa last week.
"The year 2018 witnessed both positive results and serious setbacks in China-Canada relations," said Heng. "In the coming year, we hope to strengthen communication with the Canadian side and remove obstacles to bring China-Canada relations back to the right track."
Heng said he also hopes that Chinese-Canadians will better integrate into Canadian society, make greater contributions to the development and prosperity of Canada, and build the friendship and exchanges between the two sides.
Chinese Consul General in Toronto Han Tao extended the same festival message to Canada by bidding farewell to the past year and ushering in the new one.
"In the new year, we are ready to work together with people from all walks of life in our consular district to promote new progress in the relations and mutually beneficial cooperation between the consular district and China, and enhance understanding and friendship among our peoples," Han told the Toronto reception.
Consul General in Vancouver Tong Xiaoling told another reception that she hopes to "make a fresh contribution toward the relationship between the two sides".
The consul general in Calgary, Lu Xu, said China wanted to build a relationship based on mutual respect, but some nations did not give China a chance.
"China did not seek to impose itself on other nations and wanted to develop relationships based on mutual respect and peace," she stressed. "Unfortunately, some nations seem to be unwilling to give China a chance."
Echoing minister Heng, Andrew Leslie, the parliamentary secretary to the minister of foreign affairs, said that Canada is willing to work with China to resolve current difficulties and challenges by acknowledging 180 million Chinese had contributed to Canada's political, commercial and cultural development.
"Chinese has become one of the most important languages in Canada, [with China] accounting for about one-third of Canadian international students studying in Canada," said Leslie. "The two countries have extensive cooperation in the fields of trade, humanities, environment, et cetera. China-Canada friendship is long and deep."
Canadian Prime Minister Justin Trudeau also sent a Lunar New Year message via a 50-second video on Tuesday evening by honoring the contribution of Chinese in building Canadian society.
This video message, which was reposted by the Canadian embassy in Beijing, has drawn more than 4,000 comments with mixed responses, among them, some call for the immediate release of Meng Wanzhou, the Huawei chief financial officer.