Heat waves rocking Australia seen as climate change warning
By KARL WILSON | China Daily | Updated: 2019-02-11 09:13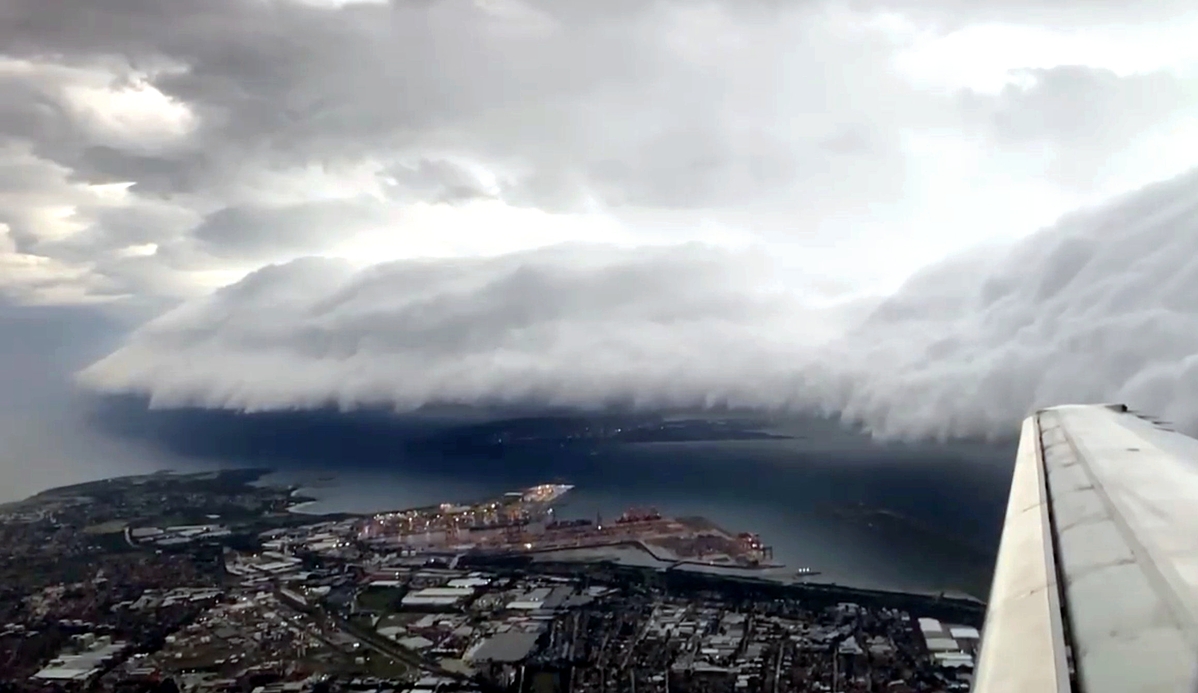 The hottest month in Australian history, the worst floods in a region, coral bleaching and extended wild bush fires are among the already visible impacts of climate change, with more to come, a senior researcher said.
January has been Australia's hottest month on record, with the mean temperature across the country averaging 30 C. And the Bureau of Meteorology warned that Australians could expect more of the same as effects of climate change become more intense.
After years of drought, the areas of central and northern Queensland have just experienced their worst floods in memory. In the southern island state of Tasmania, tens of thousands of hectares of world heritage wilderness have been destroyed by fires caused primarily by lightning strikes.
Around the country, hospitals reported an increase in the number of patients suffering from heat related illnesses while power cuts occurred. The heat has killed hundreds of thousands of fish in western New South Wales and native animals elsewhere. Agriculture has also suffered enormous losses. In South Australia, bee keepers have warned that bee colonies have started to collapse due to the heat.
Martin Rice, acting CEO and head of research with the Climate Council, an independent self-funded research group in Australia, told China Daily that climate change can no longer be ignored.
"It is going to get worse as temperatures continue to rise around the country," he said. "The impact on Australians-their health, how they live and where they live-is going to be enormous in the years ahead."
"Australia can expect to see more frequent and severe droughts, increased bush fire severity and more health problems due to the effects of heat waves," said professor John Quiggin, a senior research fellow of the school of economics at the University of Queensland.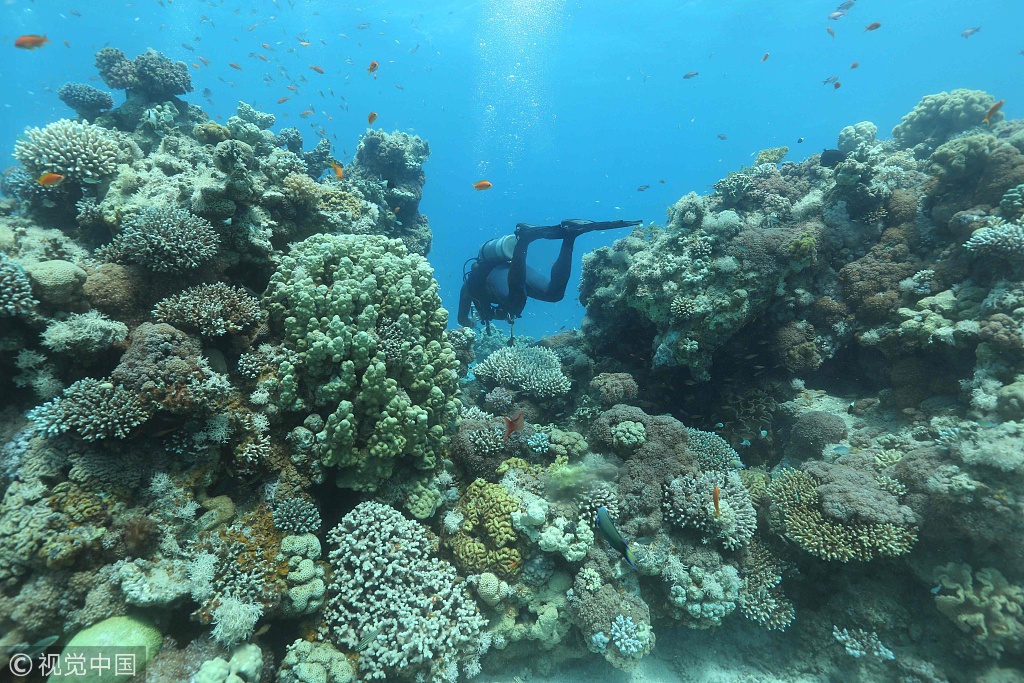 He cited coral bleaching in parts of the Great Barrier Reef as one example of the impacts of climate change already being seen.
Rice also noted climate change is a "significant risk" to tourism, with extreme weather "directly affecting tourist behavior and the viability of tourism operations".
He said Australia's most important tourist destinations, such as the Great Barrier Reef, national parks, beaches and ski fields, are already suffering from climate change, and these impacts are likely to accelerate in the future.
Rice said actions to tackle climate change now are critical for the long-term viability of the tourism industry, one of Australia's most valuable and fastest-growing industry sectors and its second most valuable export earner after iron ore.
Data on the full economic impact of climate change in Australia is difficult to assess, although some state governments are better than others.
Environment Victoria said heat waves in Australia during 2013 and 2014 cost A$8 billion ($5.6 million) through absenteeism and a reduction in work productivity, or roughly 0.33 to 0.47 percent of Australia's GDP.
John Church, a professor at the Climate Change Research Centre at the University of New South Wales, said coastal communities in Australia are reacting in different ways to the impact of climate change especially when it comes to beach erosion.
"Some councils are doing quite a lot in response to climate change," he said. Some are stabilizing beaches and rezoning coastal areas for housing and development while others are "receiving pushback by vested interests such as developers and local water front owners" to do nothing.
Climate change has been poised to be a key policy battleground in Australia ahead of the expected May election, with a number of independent candidates naming it as a focus of their campaigns.
Across the Tasman Sea in New Zealand, the picture is as much as the same with Australia.
Changes in temperature and rainfall "will occur to differing extents in different parts of New Zealand throughout this century and beyond", the government said.
In an overview of the likely climate change impacts in New Zealand by the end of the century, the Ministry for the Environment said the country will be warmer by around 2 C.
A report from last year said climate change is a "a serious long-term threat" to New Zealand's economy and delaying action to address it could cost the country billions of dollars in lost revenue a year.
Scientists and economists on both sides of the Tasman may argue about the severity of climate change but they do agree warmer temperatures have become the "new normal".