EU should resist Washington's coercion on 5G
By Chen Weihua | China Daily | Updated: 2019-02-11 11:13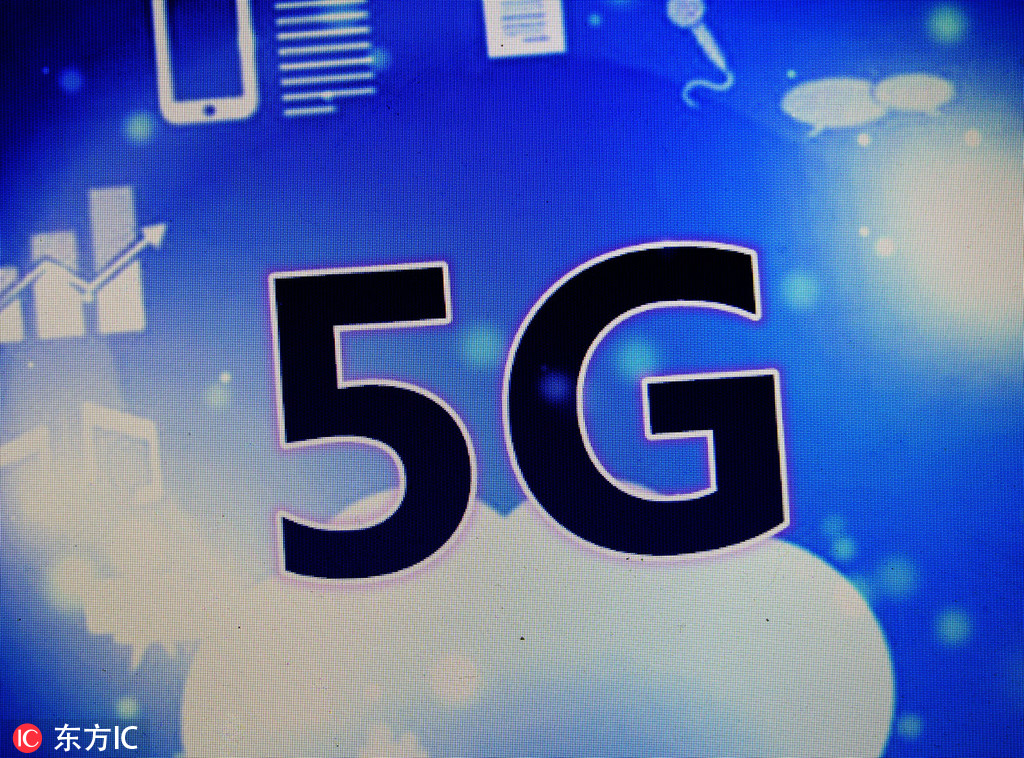 As US ambassador to the European Union, Gordon Sondland is tasked with helping to maintain good ties between the United States and the EU. However, he has been busy lately trying to sabotage relations between the EU and China.
Sondland told media group Politico that the US and EU should overcome their current trade tensions and join forces against the Chinese to "check China in multiple respects: economically, from an intelligence standpoint, militarily" and "we want to keep critical infrastructure in the Western world out of Chinese malign influence".
Sondland is just one of many US diplomats lobbying and coercing allies to ban China's Huawei Technologies from its 5G networks, to advance US commercial and geopolitical interests.
"Someone from the Politburo in Beijing picks up the phone and says,'I wanna listen in on the following conversation, I wanna run a certain car off the road that's on the 5G network and kill the person that's in it,' there's nothing that company legally can do today in China to prevent the Chinese government from making that request successfully," Sondland was quoted as saying.
Huawei has rejected such US accusations, saying the company"has a clean track record on cybersecurity" and is "committed to work with European institutions to develop a cybersecurity standard for Europe".
The truth is, despite desperate US efforts to defame Huawei's reputation and halt its rise, no one has provided any evidence of Chinese intelligence agencies spying with the help of technological backdoors or implants in Chinese-made equipment, whether from Huawei or ZTE, another Chinese telecom giant.
Instead, there is solid evidence following the Edward Snowden whistleblowing revelations that the US National Security Agency has conducted such practices with and without the help of Silicon Valley giants.
The 1994 Communications Assistance for Law Enforcement Act enables US federal agencies to access data traffic. The renewed and extended Foreign Intelligence Surveillance Act allows the NSA to gather intelligence on foreigners overseas by collecting data from chokepoints where fiber optic cables owned by telecom giants enter the US.
It is also Washington that has weaponized US companies to carry out its political missions, such as blocking financial services provided by Visa, MasterCard, Bank of America, PayPal and Western Union to WikiLeaks, which publishes and reveals government documents and other politically sensitive information online, in 2010.
The EU, which promises to honor the landmark Iran nuclear agreement after the US withdrawal, has also been fighting the threat of US sanctions given the US hegemony of the global financial system. Belgian Prime Minister Charles Michel complained earlier that the EU cannot accept that the US decides the regions where European companies can or cannot conduct business.
European political and business leaders, some targeted by NSA eavesdropping, are more rational than Sondland might hope. Arne Schoenbohm, head of Germany's Federal Office for Information Security, told German news magazine Der Spiegel that "for such serious decisions like a ban, you need proof".
But all the "proof" the US has provided so far is nothing but hallucination, as Sondland has exhibited.
Deutsche Telecom AG, which has partnered with Huawei in developing 5G technology, has warned thatif Germany bans Huawei from the new generation networks, it risks delaying its 5G rollout and falling behind the US and China. That is certainly true for many European nations.
Despite their differences in political systems, China and the EU have forged a comprehensive strategic partnership for the past 15 years and set a good example of how different systems can work together to expand win-win cooperation and tackle common global challenges.
China and the EU are also major advocates for multilateralism when the US threatens the world with many disruptive and unilateral actions, from canceling international and bilateral agreements to cutting funds to the United Nations to imposing punitive tariffs on China, the EU and many other countries.
The EU should firmly resist US coercion and not be infected by Washington's Cold War syndrome. The world needs more cooperation and less tribalization, which is a dangerous path that Sondland and his boss would like to lead the EU toward.
The author is China Daily's EU bureau chief based in Brussels.