Luxury market still on a high
By Wang Zhuoqiong | China Daily | Updated: 2019-02-12 08:01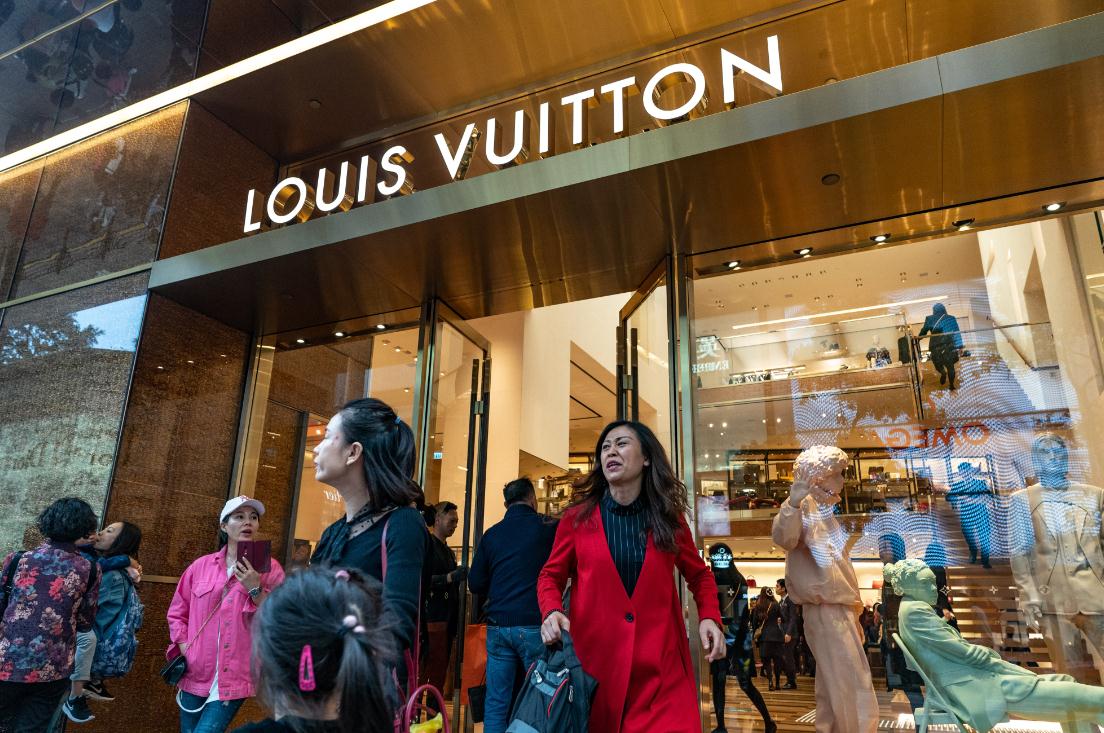 Rich consumers not deterred by headwinds, with millennials taking a significant role
Chinese rich consumers' appetite for luxury products remained robust this year, with strong growth in purchasing power among the younger generations, despite global economic uncertainty, according to an industry survey.
Ruder Finn and Consumer Search Group's joint 2019 China Luxury Forecast surveyed 1,075 consumers in more than 130 cities on the Chinese mainland and 310 consumers in Hong Kong.
About 46 percent of the survey respondents from the mainland and 32 percent from Hong Kong said they plan to spend more on luxury products in the next 12 months. Chinese mainland consumers spent an average of 240,000 yuan on luxury items in 2018.
The average annual income of the households surveyed was 1.4 million yuan ($210,000) on the Chinese mainland and HK$975,286($144,200) in Hong Kong.
"What has remained unchanged over the past 10 years is that China and Chinese consumers are on an overall upward trajectory," said Gao Ming, senior vice-president, general manager National Luxury Practice, China, Ruder Finn Asia.
Gao noted several key trends in the market, including digitalization transformation of communications and marketing, as well as the massive increase in purchasing power among the region's younger generation.
Millennials have been the key consumer target group for almost every luxury brand over the past two to three years. The report found that total spending on luxury goods was on average higher among millennials aged between 26 and 35 over the past 12 months in China.
Most millennials are willing to shop online, according to the report. Chinese mainland consumers purchased a higher amount of clothing, shoes and beauty products, with over 70 percent saying they would be willing to buy any luxury item, except automobiles, online.
They said they prefer to purchase goods from Chinese e-commerce behemoths JD and Tmall.
Luxury goods consumers mainly use digital channels to obtain brand and product information, the report said. Digital channels are dominant in China, as four of the nation's leading information channels are all digital.
The report also found that consumers aged 46 and above held the most positive consumption sentiment concerning their activity in the next 12 months.
When asked about their reasons for purchasing luxury goods, consumers on the Chinese mainland said their tastes and improving quality of life are both important factors.
Compared to the last China Luxury Forecast, "the purchasing attitude of luxury consumers on the Chinese mainland has shifted from 'showing off to outsiders' toward 'improving quality of life for oneself', underscoring the fact that the personal tastes of luxury consumers on the Chinese mainland are increasingly sophisticated," Gao said.
Clothing and jewelry products were at the top of consumers' overseas shopping lists this year.
Clothing was also a leading category for online shopping among Chinese consumers. Half of the consumers surveyed said they plan to spend more on clothing in the next 12 months.
Regarding overseas luxury travel, Chinese consumers focus heavily on shopping, allocating nearly 30 percent of their total travel budget to the activity, said the report.
On average, rich consumers from the Chinese mainland made 2.8 international trips over the survey period. Among them, good shopping options are the most important factor for travel destination preferences.
Visitors from the Chinese mainland prefer Hong Kong as both an outbound travel destination and overseas shopping destination.
The report advised that, against the backdrop of market volatility, brands cannot rely on a one-size-fits-all approach.
Rather, "companies must fully tap the wide variety of consumer market opportunities in order to successfully engage with the changing face of Chinese luxury consumers," Gao said.