Aussie refugee footballer returns home from Thai jail
Xinhua | Updated: 2019-02-12 11:34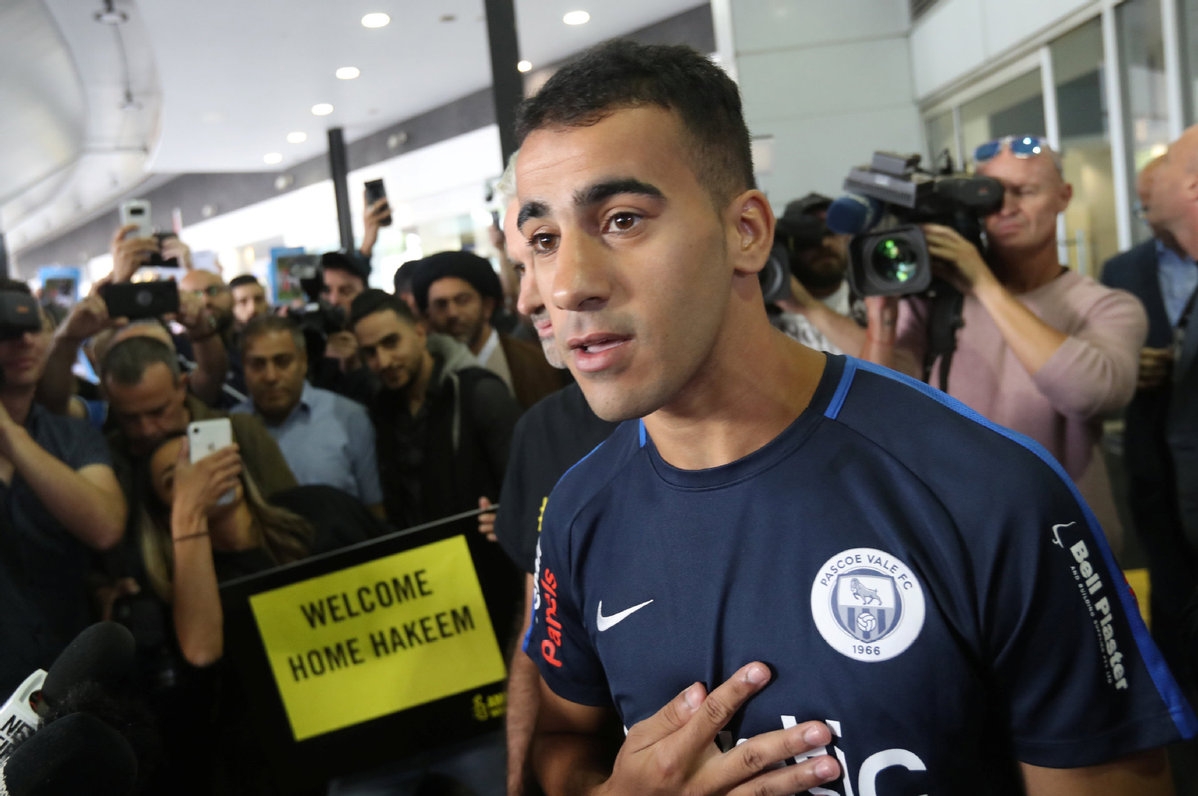 SYDNEY - Australian football player and Bahraini refugee Hakeem al-Araibi returned to Melbourne on Tuesday to a frenzy of media and supporters, after being released from a prison in Thailand.
The 25-year-old footballer was detained for two months while awaiting an extradition trial to return him to his home country where he is accused of arson, a charge he denies.
Al-Araibi's plight triggered widespread concern in Australia and caused governments officials, sports groups and human rights activists to pressure Thai authorities to release him, which they did on Monday night.
"I would just thank Australia, it's amazing to see all the people here, all of Australia, the media who have supported me," al-Araibi said when he arrived at the Melbourne airport.
"I don't have citizenship yet, but my country is Australia. I love Australia," al-Araibi said.
A semi-professional footballer for club in Melbourne, al-Araibi was arrested late last year while honeymooning in Thailand.
He was held for two months during which time it appeared he would be sent back to Bahrain to face jail time for the alleged petrol bombing of a police station during the 2011 Arab Spring, a crime which in his absence he has been found guilty of.
The wife of al-Araibi issued a statement of thanks to all the people who supported her family throughout the ordeal.
"My heart is now full with gratitude. These tears are falling out of relief and joy," she said.
"Finally this nightmare has ended, I am very happy to see everyone happy with me at this moment, thank you all for my support and I would like to say thank you Australia," she said.