Giant UK windfarm set to power up the nation
By Jonathan Powell | chinadaily.com.cn | Updated: 2019-02-13 00:07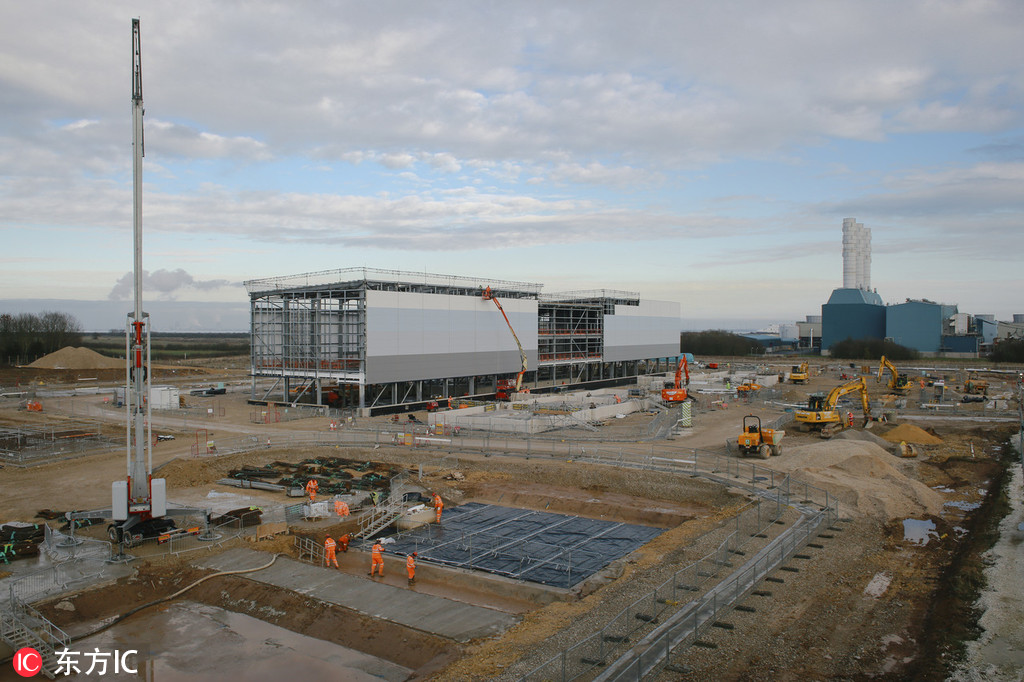 The giant Hornsea One windfarm, constructed off Britain's Yorkshire coast, is set to send its first power to the UK electricity grid this week.
Danish developer Orsted expects Hornsea One to become the largest offshore wind farm anywhere in the world when fully operational later this year.
Covering 407 square kilometers and boasting 1.2 GW of generating capacity, the size of the project takes the growing offshore wind power sector to a new scale, on a par with conventional fossil fuel-fired power stations.
At five times the size of the nearby city of Hull, the Hornsea One project will power one million homes, making it about twice as powerful as today's biggest offshore windfarm once it is completed in the second half of this year.
Orsted, which will be installing the first of 174 turbines at Hornsea One, said it was ready to step up its plans and fill the gap left by failed nuclear power schemes.
"The ability to generate clean electricity offshore at this scale is a globally significant milestone at a time when urgent action needs to be taken to tackle climate change," said Matthew Wright, UK managing director of Orsted, the world's biggest offshore windfarm builder.
The Guardian reports that the power station is only the first of four planned in the area, with subsidies already awarded to a second stage due for completion in the early 2020s.
The first two phases will use 7MW turbines, which are taller than London's Gherkin building.
But the latter stages of the Hornsea development could use even more powerful, 10MW-plus turbines. Bigger turbines will capture more of the energy from the wind and should lower costs by reducing the number of foundations and amount of cabling firms need to put into the water.
Henrik Poulsen, Orsted's chief executive, said he was in close dialogue with major manufacturers to use the new generation of turbines, some of which reach the height of the tallest building in the EU, the Shard in London.
The UK has a great wind resource and shallow enough seabed to exploit it, and could even "power most of Europe if it (the UK) went to the extreme with offshore", he said.
Offshore windfarms could help UK ministers fill the low carbon power gap created by Hitachi and Toshiba scrapping nuclear plants, the executive suggested. "If nuclear should play less of a role than expected, I believe offshore wind can step up," he said.
The UK and Germany installed 85 percent of new offshore wind power capacity in the EU last year, according to industry data. The average power rating of the turbines is getting bigger too, up 15 percent in 2018.