Pompeo criticized for Huawei comments
By MO JINGXI | China Daily | Updated: 2019-02-13 03:47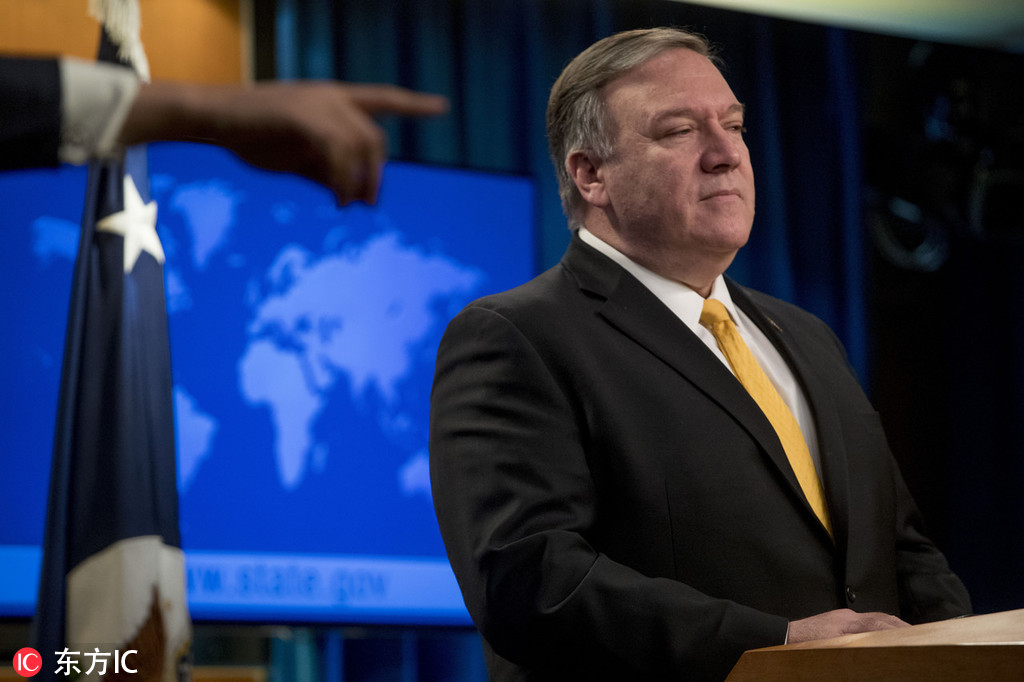 It is "unfair and immoral" for the United States to drive a wedge in China's relations with other countries and to crack down on Chinese companies, Foreign Ministry spokeswoman Hua Chunying said on Tuesday.
"Strengthening friendly cooperation between China and Hungary does not target or affect any other country. Also, we hope and believe that the development of the China-Hungary relationship will not be destroyed or disturbed by any other country," Hua said at a regular news conference in Beijing.
The remarks came after US Secretary of State Mike Pompeo on Monday warned of the risks of Huawei's presence in Hungary during his visit to the country.
"If that equipment is co-located in places where we have important American systems, it makes it more difficult for us to partner alongside them," he also said.
However, Hungarian Foreign Minister Peter Szijjarto later told Pompeo at a joint news conference that Hungary's cooperation with China does not endanger its being a reliable ally of the US.
"So when it comes to China, I think hypocrisy should be left finally behind," Szijjarto said.
Hua said: "We appreciate Szijjarto's independent, objective and just judgment based on facts. Friendly cooperation is always the main theme of developing the China-Hungary relationship."
She said that China has noticed that, for a time, the US has been fabricating various unwarranted charges and a "China Threat" theory of different versions.
On Thursday, Gordon Sondland, US ambassador to the European Union, warned in an interview with Bloomberg that any Western country allowing Huawei or other Chinese equipment to be used in critical infrastructure projects will face the risk of US countermeasures.
"(The statements) do not match the deeds and manner a major power should have. We believe that the vast majority of countries are clear-eyed about the real intentions of the US side and its bullying," Hua said.
She also added that China hopes all parties abandon the ideological prejudice and the mindset of a zero-sum game mentality.