Italy seeking cooperation with China
By Cao Desheng | China Daily | Updated: 2019-02-13 07:50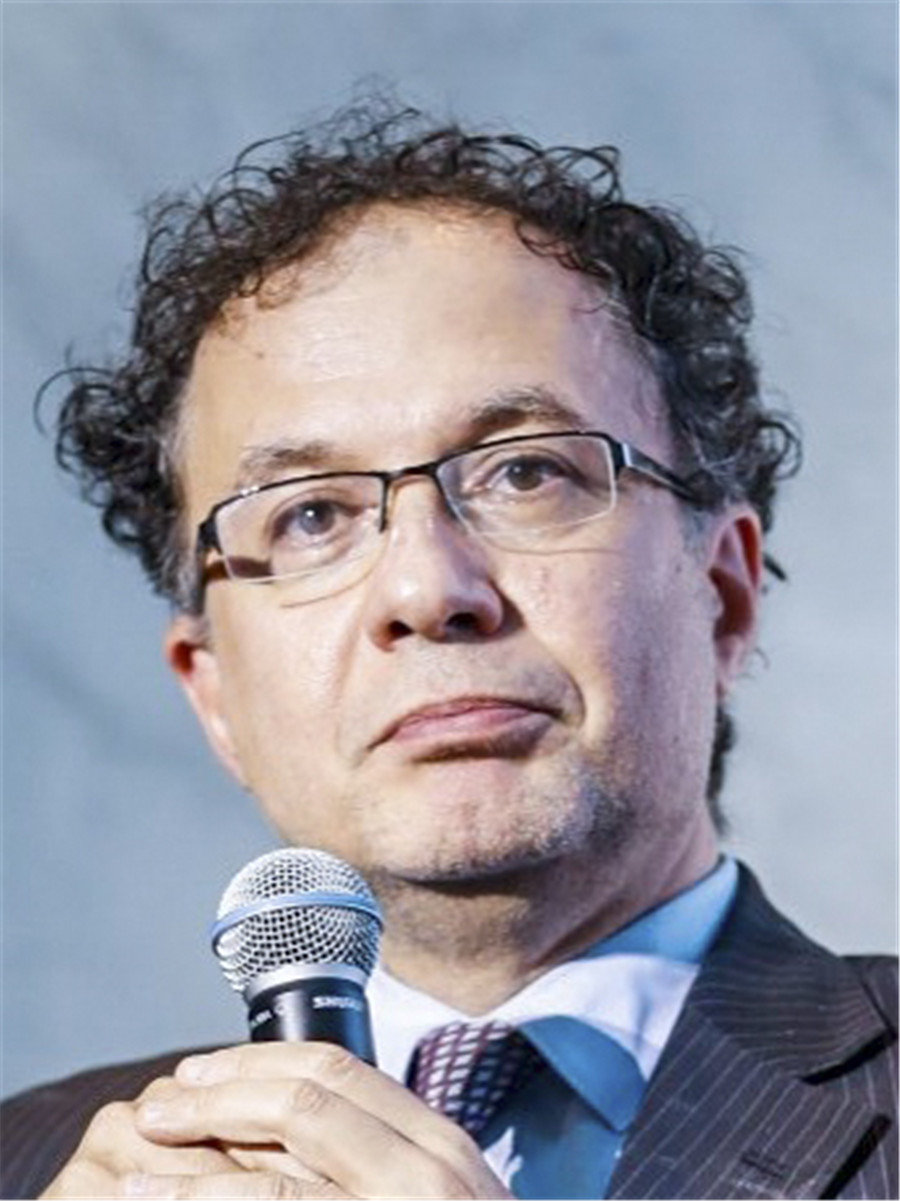 High-level official in Rome sees joint projects in other regions such as Africa
Italy wants to jointly explore third-party markets with China to benefit many nations through greater development of Belt and Road cooperation, according to a senior Italian official in charge of international trade and foreign investment.
Michele Geraci, undersecretary of state for the Italian Ministry of Economic Development, said the memorandum of understanding the two countries signed in September for third-country cooperation is very important as it helps set up the framework for how Italian and Chinese companies can work together in regions such as Africa.
Geraci, an economist, said in an email interview that Italy can work with China to improve African economies because the two countries have complementary skills.
"We are in the process of selecting specific joint venture projects between Italian and Chinese companies," he said. "I believe this is a win-win solution for all parties involved, including African people themselves, because large outbound migrant flows risk depleting the African continent of its intellectual capital, something that would be very difficult, if not impossible, to reverse."
Geraci called the China-Italy partnership in Africa "a good example of the China-proposed Belt and Road Initiative" and added that the two countries are also looking forward to cooperating on harbors.
"We are analyzing how to include Italian ports as the western terminal of the new Silk Road for international shipments. Our northern ports are right in the middle of Europe, and our southern ports … are essential for the development of Mediterranean and African economies," he said.
Geraci said he hopes bilateral relations will be boosted by the celebration of the 50th anniversary of the nations' diplomatic ties next year.
China is the largest trading partner of Italy in Asia. Bilateral trade volume reached $49.6 billion in 2017, an increase of 15.1 percent year-on-year.
Geraci said agricultural machinery and food are two areas where he sees the strongest potential for trade cooperation between the two countries, and other traditional sectors like fashion and heavy machinery will continue to play a strong role in Italy's exports to China.
As a European Union member, Italy upholds the multilateral international trading system, he said. Geraci stressed the need to reform the World Trade Organization to improve its efficiency.
"The main problem that the world faces today is that the West sees China as a world economic power, which is true if we look at aggregate figures of GDP. However, China, while being an important, key player in the world economy, is comprised of people whose income per capita is very low by European standards," he said.
The West and China need to fully understand each others' domestic and international roles to avoid the misunderstandings of the past, he added. "We are indeed eager to make sure that the international trade system works smoothly and that the rules ensure a level playing field that takes into account each country's different social and economic stage of development and contingent challenges."
Geraci said it is difficult to balance short-term tactical measures with long-term growth. He called for dialogue among different nations to enhance mutual understanding.
Geraci said he considers high-level government exchanges of great importance in bilateral ties, adding that his country wants such intergovernmental interactions to benefit the business communities of the two countries.
"At the end of the day, we in the Italian government are judged by our people on economic performance, and it is the companies that run the economy," he added.
He also highlighted the importance of people-to-people exchanges and expressed the hope that more Italian students would come to China. He said they help enhance mutual understanding of the two peoples and become the best ambassadors for China's social and economic success around the world.