Thai party dissolution bid forwarded to Constitutional Court
Xinhua | Updated: 2019-02-13 21:17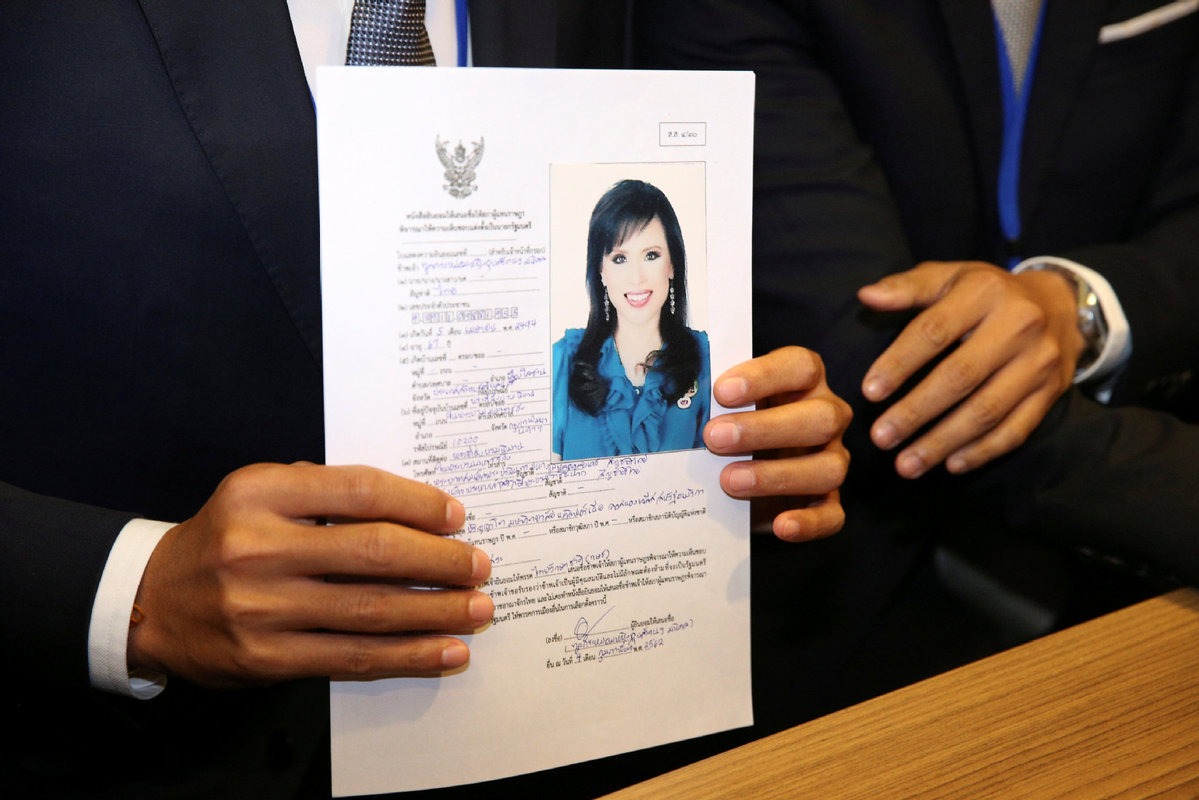 BANGKOK - The Election Commission's (EC) bid to dissolve a political party which has named Thailand's Princess Ubolratana Mahidol as candidate for prime minister, was forwarded to the Constitutional Court for final judgment on Wednesday.
EC Secretary General Charungwit Phumma confirmed that he has submitted the dissolution case against the Thai Raksa Chart Party to the Constitutional Court after the commissioners had reached the unanimous resolution to that extent on Tuesday.
The commissioners deemed the party had committed a wrongdoing which was allegedly "antagonistic to democratic rule with the monarch as head of state" by naming Princess Ubolratana as its sole candidate for prime minister in the March election, according to the EC secretary general.
Charungwit forwarded the case to the Constitutional Court for final ruling shortly after the polling agency obtained a petition from the Thai Raksa Chart Party, which has offered to bring evidence and witnesses to refute the allegations that it has violated the constitution's organic law pertaining to political parties.
In response, the Thai Raksa Chart Party submitted a petition to the Constitutional Court to ask for a chance to defend itself as its fate is now in the hands of the court.