US to increase military presence in Poland
By Julian Shea in London | chinadaily.com.cn | Updated: 2019-02-14 01:43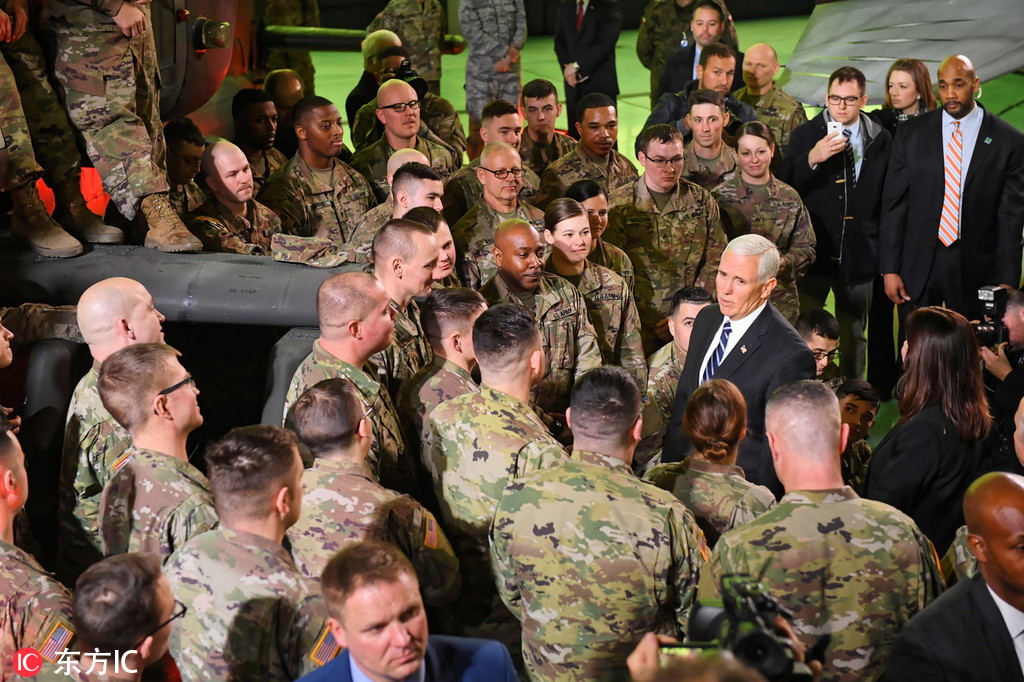 Talk of permanent base played down by officials
The United States plans to increase its military presence in Poland above its current 4,000 troops, Washington's ambassador to the country has announced.
Speaking ahead of a major international security conference taking place in Warsaw, US ambassador Georgette Mosbacher said there would be a "significant" boost, at the request of the Polish government, although she did not specify precisely how big or when they would be deployed.
"It will be significant. It passes the hundred mark, the hundreds mark," she told the Financial Times. "I think (the Poles are) going to get most of what they want."
Since 2017 there have been four NATO battalions in Poland, established in the aftermath of Russia's annexation of Crimea from Ukraine in 2014.
US troops are already deployed in Poland on a rotational basis as part of that NATO commitment, but the government of President Andrzej Duda has been angling for them to establish a permanent military presence in the country.
This week Poland and the US are co-hosting an international conference in Warsaw focusing on security issues related to the Middle East, with vice-president Mike Pence and Secretary of State Mike Pompeo representing President Donald Trump.
Before the conference opens, Pence and Duda are expected to complete a deal on Wednesday for Poland to buy $414 million-worth of mobile rocket launchers from the US, following a $4.75 billion contract to purchase a US-made Patriot anti-missile system last March, and Polish Foreign Affairs Minister Jacek Czaputowicz confirmed there had been talks about a base, saying"I hope to continue the political dialogue regarding this matter with our US partners."
Mosbacher downplayed the prospect of a permanent US base in the country, but in what is being seen as a clear warning to a resurgent Russia, added "in terms of a presence that is undeniable and a large number of American troops here, that's a given.
"The Department of Defense sees (the forces of the 21st century) as . . . more agile, more rotating, rather than where you have physical hospitals and homes and you bring your families."
The US ambassador to NATO, Kay Bailey Hutchison, has also made it clear that any potential new deployment in Poland will not reduce the country's current commitment to Germany, where more than 30,000 US troops are stationed.
"It wouldn't be at the expense of Germany, we have a very large number of forces and bases in Germany that we don't expect to change," said Hutchison.