New regulation to streamline e-commerce activities in mainland
By Fan Feifei and He Wei | China Daily | Updated: 2019-02-14 07:52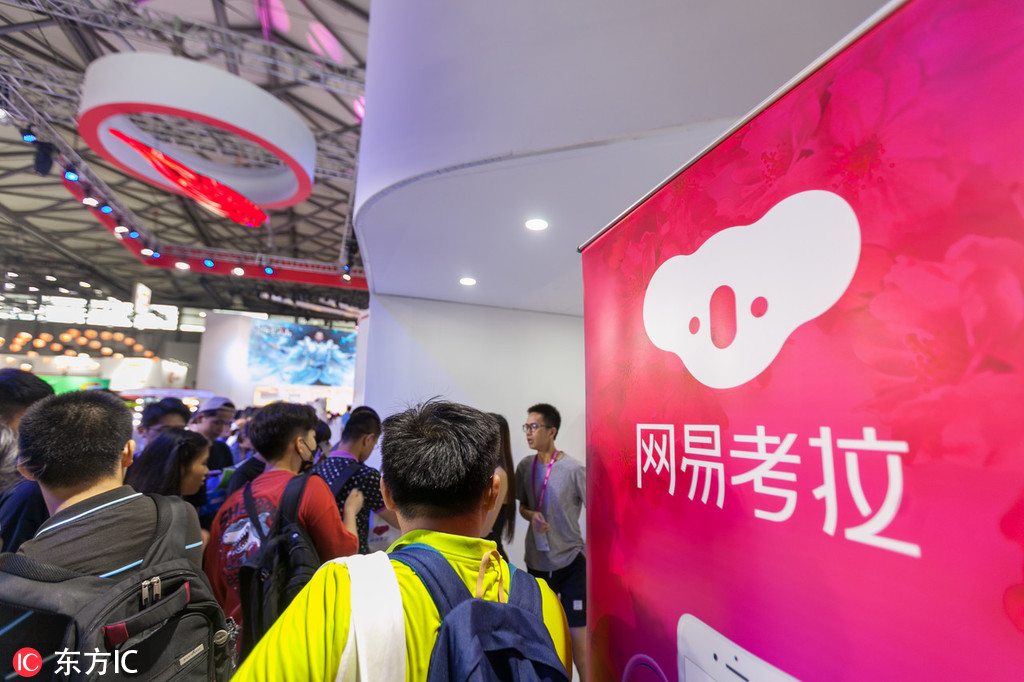 New regulation to streamline e-commerce activities in mainland
Zhang Yunfang, 23, a Chinese graduate now studying at the University of Tokyo, has been working as a shopper but not with her own money. Specifically, she has been a daigou (an overseas shopper who buys foreign products for customers on the Chinese mainland) in her spare time for about two years.
"I mainly shop for Japanese cosmetics, skin care products and paper diapers at major department stores and supermarkets for my clients. There has been a sharp rise in Chinese consumers buying overseas products in recent years," she said.
Business is good but nonetheless Zhang decided to call it a day as she fears a new law will hit her profit margins.
The country's first e-commerce law, which took effect on Jan 1, states that e-commerce traders, or those who sell products or provide online services, must obtain business licenses that are valid for both China and the locations where they made the purchases. They also have to register as market entities and pay taxes.
Consumers can contact a daigou service through online shopping platforms. Generally, this sort of trade helps consumers to save on import duties since it happens on a one-to-one basis through personal acquaintances.
Cross-border e-commerce platforms have welcomed the new law, which will promote the development of the industry in the long run, regulate the e-commerce industry, as well as lead the healthy development of the industry.
Ymatou, a Shanghai-based company, said as cross-border e-commerce involves a series of complex links, such as international logistics, warehousing, customs clearance and tax, the e-commerce law will help standardize the market, the company said.
After the promulgation of the e-commerce law, Ymatou organized a team of buyers and sellers on the platform to operate within its confines. These buyers support the new policy that, they said, promotes the healthy development of the industry.
NetEase Kaola, a cross-border portal owned by internet company NetEase Inc, said the new law showed that the country will continue to promote and regulate the development of cross-border e-commerce industry.
It said unqualified daigou will be eliminated by the industry and domestic consumers will shop at large e-commerce platforms, which can guarantee their services. In addition, the company will strictly abide by the relevant stipulations of the e-commerce law and effectively protect the legitimate rights and interests of consumers.
Industry experts said the law better regulates online merchants and e-commerce platforms, ensures customers' rights and protects them from fake products, but will raise the cost of daigou services.
"The new law is expected to bring order to the e-commerce business sector that has developed rapidly and chaotically in the past few years, discipline market growth and create a sound shopping environment for Chinese consumers," said Dong Yizhi, a researcher at the China E-Commerce Research Center.
Dong said that on the one hand, this law will help protect consumers from buying fake or substandard products. However, on the other hand, it will likely increase the cost of buying imported products.
"Daigou services will not disappear, but these shopping representatives or proxy shoppers need to make a transformation. They could transform into small and microenterprises that are engaged in cross-border e-commerce, or just purchase overseas products for others occasionally, which involve a small amount of money," Dong added.
"The new law is necessary to control the lawless competition in e-commerce," said Liu Junhai, a business law professor at Renmin University of China, agreeing that it explicitly defines illegal conduct in the e-commerce sector, and protects consumer rights.
Song Huichun, a clerk from a technology company in Taiyuan, capital of Shanxi province, is supportive of the law. "Too many fake and unqualified products are being sold by daigou through social media and instant messaging apps. It is time to regulate the market," she said.
"As prices of products bought via cross-border e-commerce platforms are likely to go up under the new e-commerce law, I would buy on my own when I travel abroad, and ask my friends or relatives who take a trip overseas to buy products for me," Song added.
Song said there is also a possibility that she will buy local products in the domestic market if foreign goods become too expensive.
China's cross-border e-commerce sector has been growing rapidly over the past few years as the nation's middle and high-income shoppers seek increasingly diversified and personalized products and services.
According to iiMedia Research, a market consultancy, cross-border online shopping in China grew by 20.6 percent year-on-year to 7.6 trillion yuan ($1.1 trillion) in sales in 2017.
China started mulling an e-commerce law in 2013. After years of development, the much-anticipated law was adopted by the country's top lawmaking body in August.
Protecting consumer rights is one priority. The new law also bans vendors from unscrupulous practices such as deleting shopper reviews, canceling orders at will and conducting click farming. Rule-breakers can face fines of up to 2 million yuan.
He Wei in Shanghai contributed to the story.