US House passes border security bill, sends to Trump
Updated: 2019-02-15 10:12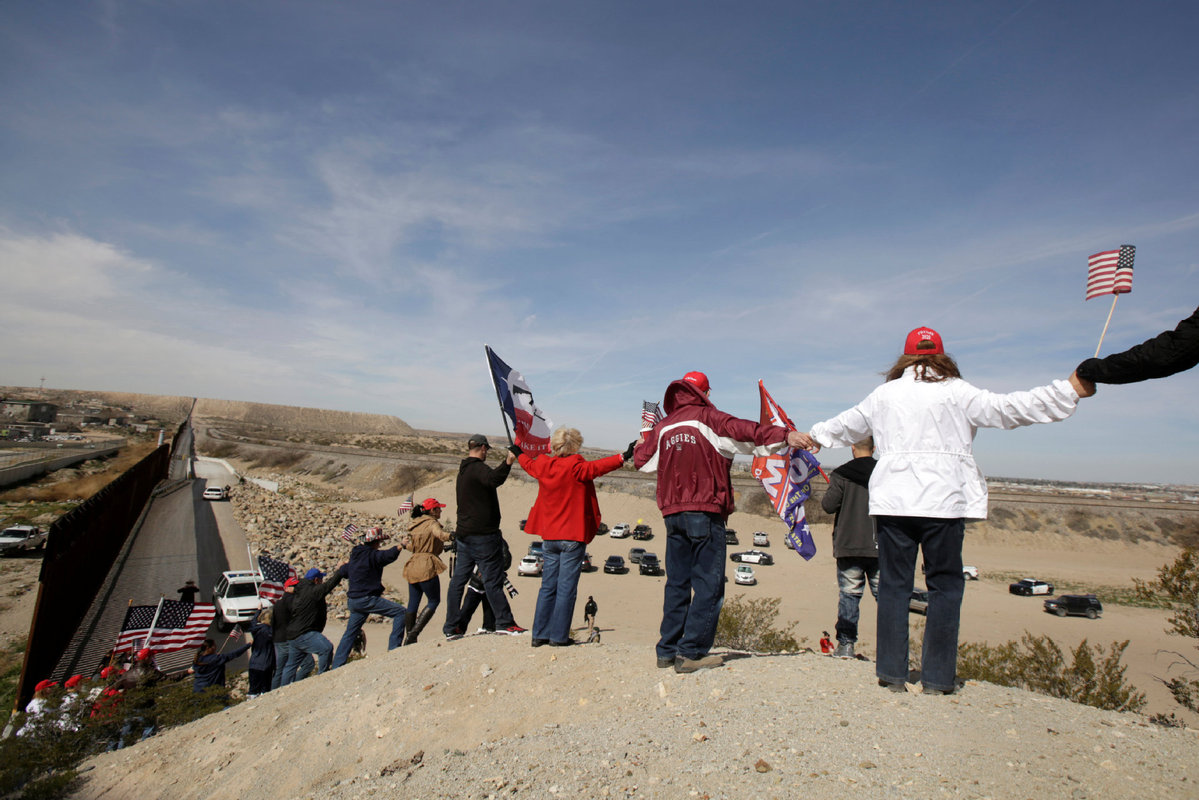 WASHINGTON - The US House of Representatives on Thursday approved a bipartisan border security bill aimed at averting a government shutdown and sent it to President Donald Trump, including new barriers for part of the US-Mexico border but not the $5.7 billion he sought.
The Democratic-run House backed the measure, a spending bill providing over $300 billion for several government departments and agencies, 300 to 128. It passed the Senate earlier on Thursday. The White House has said Trump will sign it into law, but will also attempt to use unilateral powers to obtain money for a wall.
Trump vows emergency declaration over wall
Trump vowed on Thursday to declare a national emergency in an attempt to fund his US-Mexico border wall without congressional approval, a step likely to plunge him into a court battle with Congress over constitutional powers.
Conceding defeat in his demand that Congress provide him with $5.7 billion in wall money, Trump agreed to sign a government funding bill that lacks money for his wall but prevents another damaging government shutdown.
"President Trump will sign the government funding bill, and as he has stated before, he will also take other executive action - including a national emergency," White House spokeswoman Sarah Sanders said.
The top Democrat in Congress immediately denounced the president's move. Asked by reporters if she would file a legal challenge to an emergency declaration, House of Representatives Speaker Nancy Pelosi said: "I may, that's an option."
Top Senate Democrat Chuck Schumer accused Trump of a "gross abuse of the power of the presidency".
Republican Senate Majority Leader Mitch McConnell said he would support Trump on the emergency declaration. Earlier this month, McConnell cautioned Trump that declaring an emergency could divide Senate Republicans, the Washington Post reported.
An emergency declaration could infringe on Congress' authority to make major decisions about spending taxpayer funds, a power spelled out as a fundamental check and balance in the US Constitution.
For weeks now, as the president's demands of Congress for wall funding went nowhere, even after a historic 35-day partial government shutdown, the White House has explored the possibility of an emergency declaration that could be invoked to redirect taxpayer funds committed by Congress for other purposes toward paying for Trump's wall.