Japanese minister sorry for ill swimmer gaffe
By WANG XU | China Daily | Updated: 2019-02-15 09:36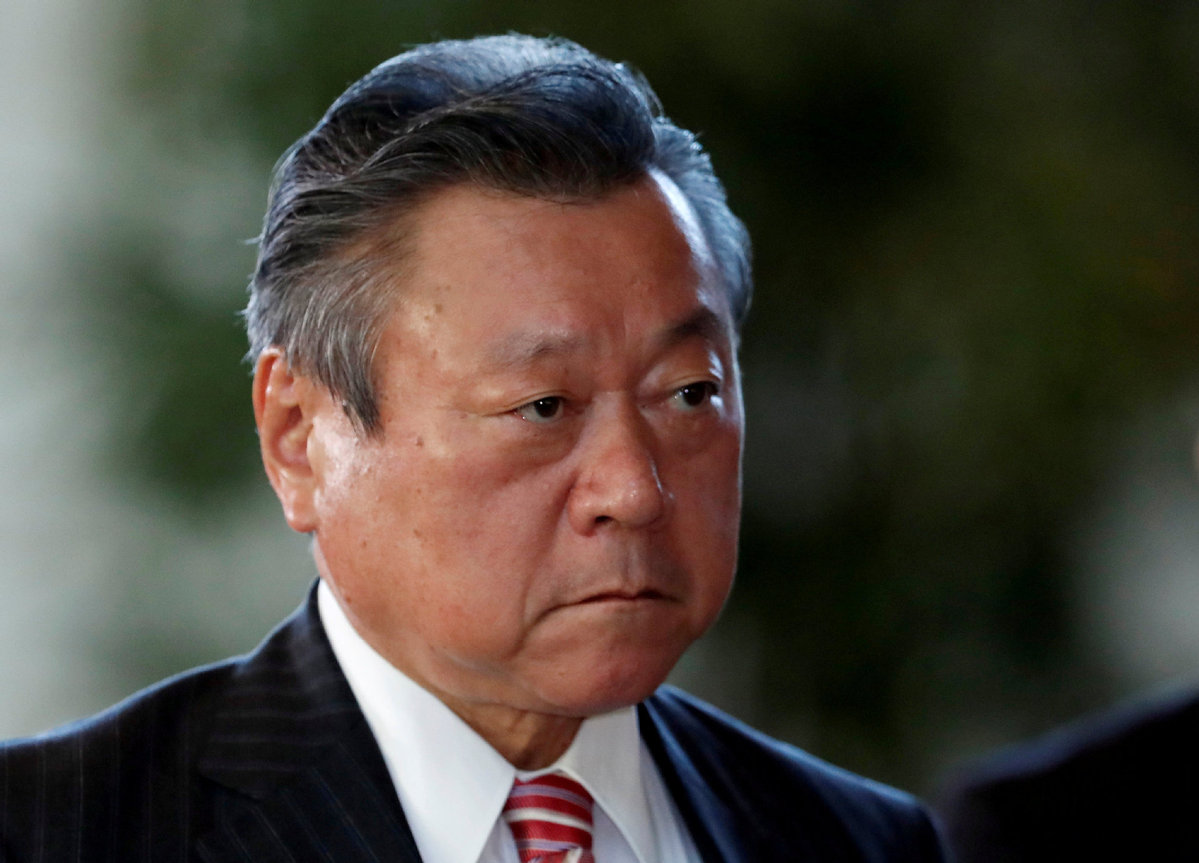 Japan's Olympics minister was forced to apologize after suggesting that a Japanese star swimmer's leukemia diagnosis was "disappointing" and could dampen people's enthusiasm for the Tokyo 2020 Games.
Yoshitaka Sakurada, minister for the 2020 Tokyo Olympics and Paralympics, admitted that he made "insensitive remarks with lack of consideration" and apologized and withdrew them during a House of Representatives Budget Committee meeting on Wednesday.
On Tuesday, hours after 18-year-old swimmer Rikako Ikee revealed her illness, Sakurada told reporters that "she is a potential gold medalist, an athlete for whom we have great expectations. I'm really disappointed."
"I hope that she will focus on her treatment and do her best. When one person leads, she can rouse the whole team. I am slightly worried that this type of excitement can wane," he added.
At last year's Asian Games, Ikee shot to fame by capturing a record of six gold medals. The teenage superstar also holds a string of national records and has high hope to push for gold on several fronts.
She is now hospitalized and receiving treatment.
The minister's initial comment swiftly elicited a huge backlash from the public. Opposition politicians and other critics clamored for Sakurada's resignation, calling the minister "heartless" and placing more importance on Japan's success rather than the player's illness.
Yuichiro Tamaki, leader of the Democratic Party for the People said, "This is terrible. Is this the type of comment that Cabinet members should make? It is symbolic of the character of Prime Minister (Shinzo) Abe's administration."
"He cannot empathize with someone suffering from a terrible illness," said Yukio Edano, who heads the Constitutional Democratic Party of Japan.
Following the backlash, Sakurada once tried to defend himself afterward by telling Kyodo News that "Ikee's recovery is the most important thing. I would like her to focus on her treatment and get better as soon as possible."
While fans of Ikee still found the 69-year-old minister's apology and explanation weak as they ripped into the minister on social media, Sakurada told the parliamentary panel session that he had no plans to step down.
Japanese Prime Minister Shinzo Abe also rejected calls for Sakurada's resignation, saying he wants the minister to "fulfill his duties".
Wednesday's remarks were not the first time that Sakurada made himself unwanted headlines.
In November 2018, after he was appointed as Japan's new deputy chief of cybersecurity, Sakurada provoked astonishment by admitting he had never used a computer in his professional life.
When asked about cybersecurity at nuclear power plants, the minister appeared to not know what a USB drive was.
Sakurada also sparked anger in 2016 when he said the "comfort women", who were forced to work in military brothels servicing Japanese wartime troops, were "professional prostitutes".
Kyodo News contributed to this story.