China Merchants Securities joins London Stock Exchange
By Cecily Liu in London | chinadaily.com.cn | Updated: 2019-02-18 00:29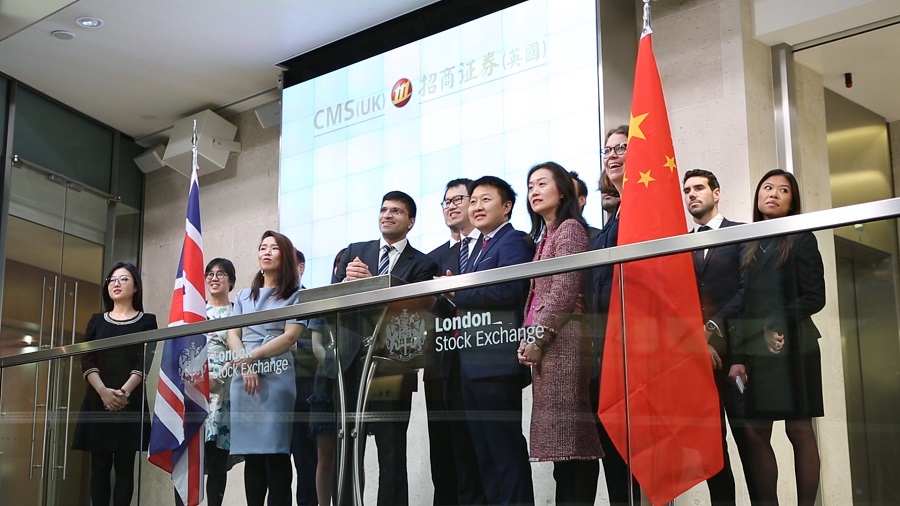 China Merchants Securities (UK) became the newest Chinese member of the London Stock Exchange last week, a milestone that highlights the increasingly close financial links between China and the United Kingdom.
As a member of the LSE, the company, which is also known as CMSUK, will be able to help clients trade in the diverse selection of financial products listed on the LSE, which include stocks and bonds.
Currently, the LSE has 12 members from China, including Bank of China International, China Construction Bank, and GF Financial Markets.
"Being a member of the LSE will (help us) provide Asian investors with a rich selection of products and capabilities to directly participate in Europe's largest stock exchange," said Zhang Wei, CFO of CMSUK. "At the same time, it is favorable to consolidate the advantageous position of the relevant businesses of CMS International to serve the Belt and Road Initiative."
Brian Schwieger, co-head of equities, ETFs, and fixed income at the LSE, said: "Welcoming CMSUK as a member firm is another step in our journey towards greater collaboration and partnership with China. It underscores the unique and increasing appeal that London holds as the venue of choice for Chinese investment, trading, and capital raising."
China Merchants Securities is one of China's oldest and largest securities houses. It established a UK subsidiary in 2013 and, during the past few years, has helped clients trade commodities through the London Metals Exchange and Intercontinental Exchange.
China Merchants Securities' latest UK milestone comes as the London Stock Exchange continues to develop its China links, with preparations for the much-anticipated Shanghai-London Stock Connect well underway.
The connect has attracted great interest from Chinese investors looking to diversify their portfolios by purchasing overseas stocks, and from global investors looking to buy into China's high-growth companies.
The connect will work by allowing companies listed on Shanghai and London's respective stock exchanges to cross-list depository receipts on the other exchange.
Through this arrangement, Chinese and Western investors will be able to enjoy the same benefits of holding stocks in each other's markets.
Schwieger said China Merchants Securities and other Chinese financial companies' increasing participation in the London Stock Exchange's activities will likely play a crucial role in raising awareness of opportunities in China, and foster London-based investors' interest in accessing opportunities through the connect.