Huawei's 5G prospects brightened by UK report
By CHENG YU,MA SI | China Daily | Updated: 2019-02-19 03:02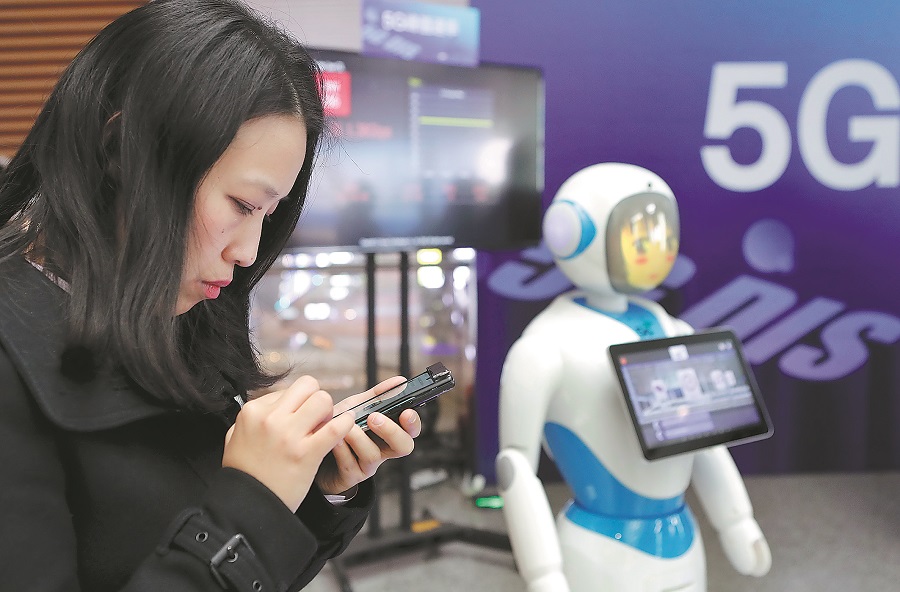 The United Kingdom's reported conclusion that any alleged risk from using Huawei equipment is manageable is expected to help the Chinese company secure more votes of confidence from European countries, dealing a blow to US efforts to discourage its allies from using the company's products in 5G telecom networks, experts said on Monday.
The comments came after Financial Times reported on Monday that The UK National Cyber Security Centre had determined that there are ways to limit potential risks from using Huawei in future 5G ultrafast networks.
Wang Yanhui, secretary-general of the Mobile China Alliance, said once it was reported that the UK had made a decision, other countries may follow suit in using Huawei equipment as they roll out next-generation wireless technology.
Wang said the UK is in a better position than the United States to judge whether Huawei poses security risks, for it has a monitoring body that has been checking the company's products for years.
Huawei, the world's largest telecom equipment maker, has been steadily increasing its 5G contracts despite alleged safety concerns it faces in some markets, including the US.
Robert Hannigan, former head of the UK's Government Communications Headquarters, one of Britain's intelligence arms, said in an opinion article in Financial Times that the West should put an end to "hysteria" over Chinese technology.
The key point is that "the NCSC has never found evidence of malicious Chinese state cyber activity through Huawei", Hannigan wrote.
Foreign Ministry spokesman Geng Shuang also said on Monday that China expects the UK will maintain its openness and work with China to bring more benefits to its people.
The Chinese government always encourages enterprises to follow market principles and international rules and abide by local laws while conducting overseas economic cooperation, Geng said at a regular news briefing.
On Monday, Huawei unveiled its first 5G digital indoor system at Shanghai Hongqiao Railway Station in partnership with China Mobile. The move aims to achieve deep indoor 5G coverage within the whole station by the end of 2019, exploring the possibilities of using the superfast 5G in railway operations and bringing new kinds of experiences to passengers.
According to industry insiders, most 5G base stations are outdoors. With 5G DIS, the 5G network can be applied to almost every scenario, covering every corner of the city.
At the launch event, Huawei and China Mobile Shanghai demonstrated the performance enabled by 5G DIS, which has a peak download speed of 1.2 gigabits per second.
That means that using the system, passengers will be able to download a 2-gigabyte high-definition movie in less than 20 seconds. It will also reshape passengers' experience when they wait, board and ride trains.
Peter Zhou of Huawei Wireless Network Product Line said 5G will also provide a big boost to cloud services. "Future railway stations could be more intelligent than imagined in China."
China's telecom carriers are conducting trial operations of 5G in dozens of cities for pre-commercial applications, aiming to fully commercialize the superfast technology in 2020.
China is expected to have 576 million 5G users by 2025, or over 40 percent of the global usage, according to a report released by global consultancy EY.
Zhou Jin contributed to this story.