BRI driving world growth, connectivity, analysts say
By Chen Yingqun | China Daily | Updated: 2019-02-19 06:57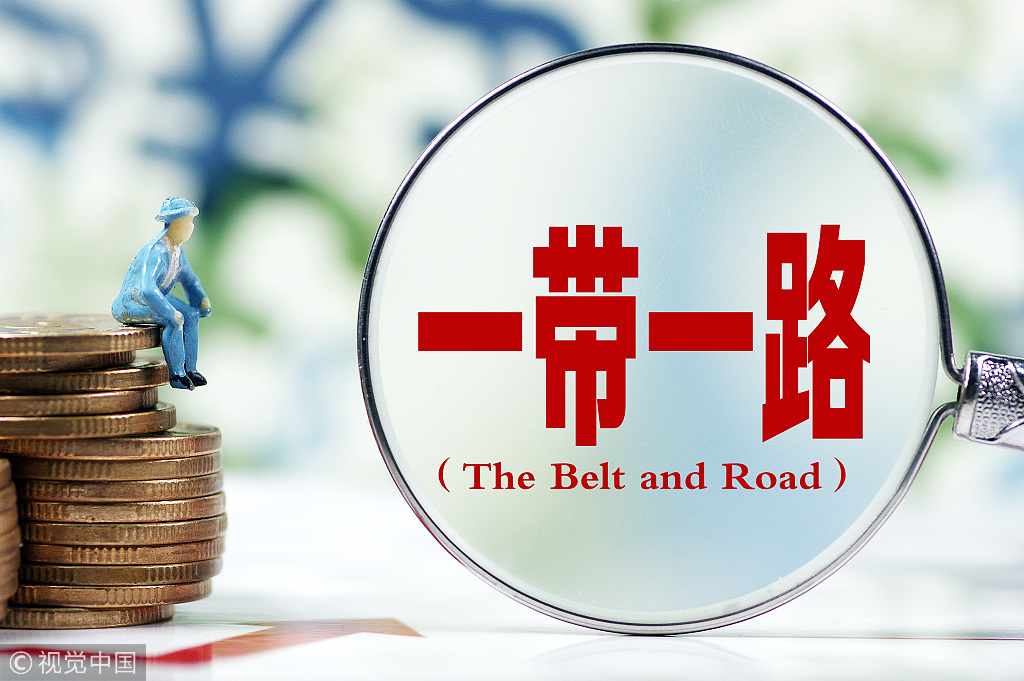 The Belt and Road Initiative is expected to strengthen connectivity, boost economies and raise people's living standards in countries and regions that are involved in the initiative, analysts from different countries said.
The initiative, first proposed by President Xi Jinping in 2013, aims to build stronger links among nations across the globe.
Fabienne Bossuyt, assistant professor at Ghent University in Belgium, said the influence of the initiative will be clear in the field of connectivity in Central Asia and Europe, especially in the Balkans and in central and eastern parts of Europe.
In Central Asia, the BRI's influence also is strong in local transport infrastructure. For one, China is investing in the improvement of local roads, which is having direct economic effects and helping to increase living standards, she said.
In his new book The New Silk Roads: The Present and Future of the World, Oxford University historian Peter Frankopan said that China has taken many steps in preparation for a more open view of the world. It has invested in many infrastructure projects, despite criticism that some haven't yet performed well financially.
"These projects, for the large part, do have the capability to raise living standards, to boost economies, to do the kinds of things that large-scale international development does," he said.
Global trade credit insurance company Euler Hermes said in a recent research report that trade in merchandise between China and other countries involved in the initiative will add $117 billion to global trade and contribute 0.3 percentage point to global trade growth this year. It would also add 0.1 percentage point to global GDP, it said.
The report said China's exports to BRI partners may increase by $56 billion in 2019, with top export destinations including South Korea, members of the Association of Southeast Asian Nations and Russia.
BRI countries' exports to China are set to grow by $61 billion in 2019, driven by stronger trade integration with China, and South Korea is looking like a primary beneficiary, it said.
The BRI will also increase China's investments overseas, and markets that have benefitted the most are mainly those located in Asia and Europe, with Pakistan, Malaysia and Russia being major beneficiaries, it said.
Mahamoud Islam, senior economist for Asia at Euler Hermes, said the biggest opportunities will be in ASEAN and Eastern European markets, which have countries large enough to attract lots of interest by investors.
Economic growth in those markets is generally stronger than in other regions, and the business environment is also relatively better, which would add to investor interest, he said.
Still, the initiative's implementation will not be easy since it still needs to address challenges such as financing capabilities and legal and regulatory issues, he added.
Bossuyt said that she expects great potential in the connectivity between China and Europe under the BRI.
The strongest added value of cooperation between China and the European Union would be in the combination of their comparative advantages: the EU's focus on soft infrastructure such as education and China's focus on hard infrastructure such as means of transportation, she said.
The initiative also is expected to provide great economic momentum in the Asia-Pacific region, she said.
Amitendu Palit, senior research fellow and research lead on trade and economic policy at the Institute of South Asian Studies in the National University of Singapore, said that given the scope and the number of countries involved, the BRI has the potential to establish a new global economic center of gravity in the region with its huge cross-border physical and digital infrastructure projects.
"The BRI proposes a multicountry connectivity plan with various infrastructure projects already underway," he said. He added that other connectivity initiatives in this region should work to complement rather than compete against the BRI.
Frankopan said it has been worth the effort to explain that it is worth writing books about BRI and explaining to the world about this initiative and what does it mean for other countries. "Particularly in places like India, Pakistan, Iran, Russia and so on."
He said that the US seems to be positioning itself in its relationship with Africa and with Asia purely to oppose China's initiative. "The United States is highly critical of it, but they don't turn up with any alternatives."
Andrew Moody contributed to this story.