'Human error' behind Thai arrest of refugee footballer Hakeem al-Araibi: Australian authorities
Xinhua | Updated: 2019-02-19 09:28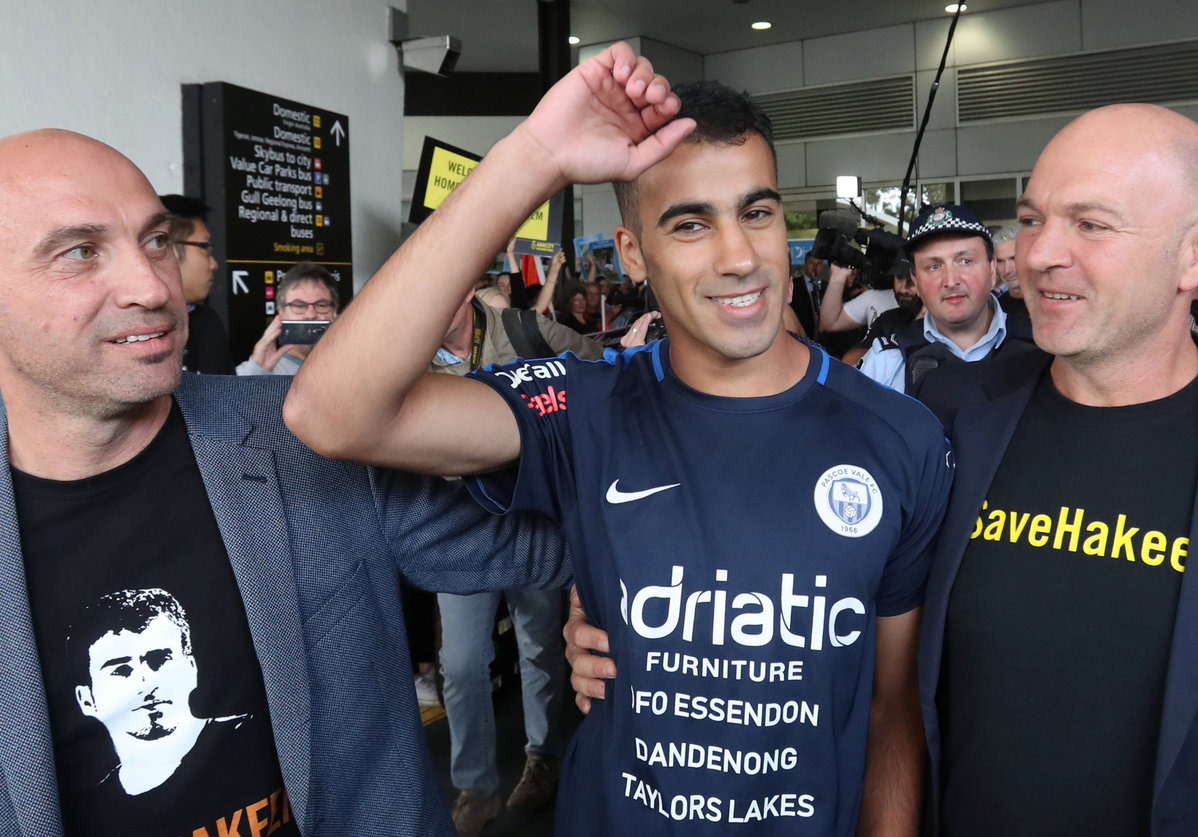 CANBERRA -- The Australian Border Force (ABF) has admitted that "human error" was responsible for refugee footballer Hakeem al-Araibi's arrest in Thailand.
Al-Araibi spent two months in a Bangkok prison facing extradition to his native Bahrain after having an Interpol arrest warrant issued against him.
Under Interpol's rules, any warrant issued against a refugee by the country he fled is invalid.
However, despite Interpol rules the Australian Federal Police (AFP) alerted their Thai counterparts to the warrant when he departed Australia for his honeymoon in Thailand where he was arrested on arrival on Nov 27, 2018.
The 25-year-old was released and allowed to return safely to his adopted home earlier in February after Thai officials decided not to proceed with the extradition hearing.
"Having reviewed the circumstances surrounding Mr al-Araibi, it is clear that human error occurred within the ABF process," Commissioner Michael Outram told a Senate hearing on Monday night.
"Our officers work around the clock managing huge volumes of transactions, which require manual processes sometimes, to bridge gaps between disparate IT systems, and human error can, and will, continue to occur. But it is rare.
"The officer in this case has simply forgotten to send an email, and it's as simple as that.
"And yes, the consequences can be quite significant."
Earlier on Monday, AFP Commissioner Andrew Colvin defended his agent's actions, saying the Department of Home Affairs, which incorporates the ABF, failed to alert the agency to al-Araibi's refugee status.
"I am confident that at all times the Australian Interpol National Central Bureau (NCB) adhered to the policies and procedures of Interpol," he said.