Maduro highlights morality, disposition of Venezuelan armed forces
Xinhua | Updated: 2019-02-22 11:15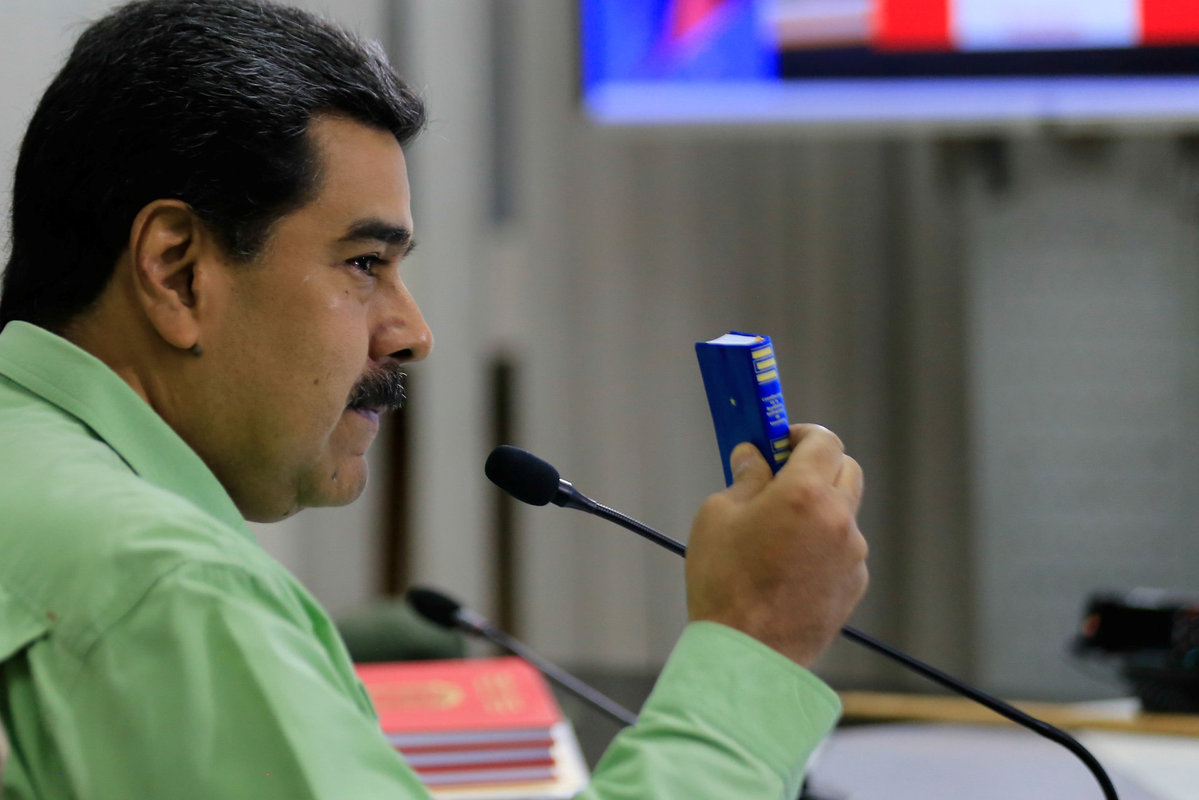 CARACAS - Venezuelan President Nicolas Maduro on Thursday praised the morality and disposition of the National Bolivarian Armed Forces (FANB) in the face of the current psychological war waged by the United States.
When meeting with commanders of different components of the FANB in person and with leaders of the main regions and military zones through a video conference, Maduro said that "at this moment, the psychological war is dedicated to dividing and demoralizing Venezuelan military personnel".
The US government has been plotting a set of provocations, but it "underestimated the capacity, preparation, moral firmness, professionalism and Bolivarian character of the Venezuelan military," Maduro warned.
"They intended to provoke a national upheaval and did not achieve it... the country is at peace and will continue to be at peace, thanks to the public awareness of the vast majority of Venezuelans," he said, affirming the first stages of the US interference plan had failed.
He said the current US provocation takes the form of "fake humanitarian aid". As for the political and social activities that will be held on both sides of the border between Colombia and Venezuela, Maduro said he has "taken measures so that everything will be peaceful".
On Friday, billionaire Richard Branson announced an aid concert in Colombia to benefit Venezuelans in Cucuta, a Colombian city bordering Venezuela. It is scheduled for Feb 23 in the context of other demonstrations organized by the Venezuelan opposition in the country.
The power struggle between Venezuela's ruling socialist party and opposition groups deepened last month after Juan Guaido, who is also the head of the National Assembly, proclaimed himself "interim president".
Immediately recognized by the White House and its allies, Guaido announced that US President Donald Trump's administration and the Venezuelan opposition have set Saturday as the date to bring shipments of aid, stored in Cucuta, into Venezuela.
The border crossing has turned into a potential flashpoint as the Venezuelan opposition, with the support of Washington, steps up pressure on Maduro's government to renounce power.
Denying the existence of a humanitarian crisis, Maduro called the aid operation a US-orchestrated show designed to lead to an eventual invasion into the oil-rich country, and promoted a rival concert on the Venezuelan side of the border scheduled for Friday and Saturday.