Smartphone vendors see opportunity in sub-brands and overseas market
By Wang Junwei | chinadaily.com.cn | Updated: 2019-02-25 17:40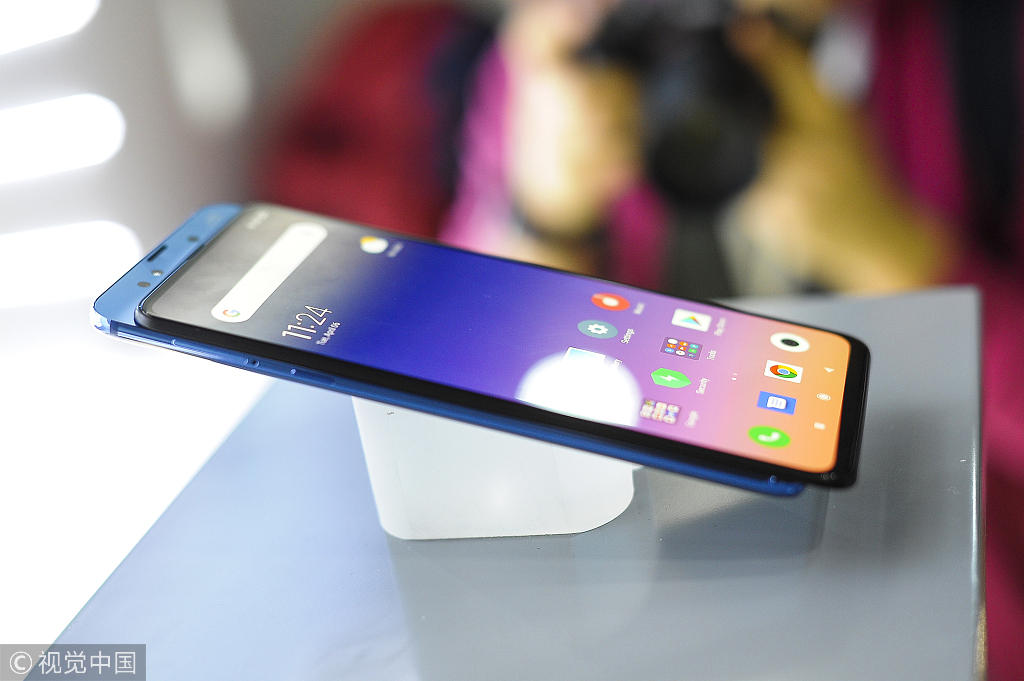 Sub-brands from China's top smartphone vendors, as well as their overseas endeavors, are highlights among the country's fierce competition in recent years, according to a report by International Financial News on Monday.
The country's smartphone shipments fell 9.7 percent year-on-year to 103 million units in the fourth quarter of 2018, according to market research company International Data Corp. The top five brands — Huawei and its sub-brand Honor, Oppo, Vivo, Apple and Xiaomi — took a market share of 88.9 percent during the same period.
Apart from major players' increasing market dominance, China's top smartphone vendors turned to sub-brands, like Red Mi from Xiaomi, iQOO from Vivo, Honor from Huawei and Realme from Oppo, as well as overseas presence, for higher market share.
The sub-brand boom can be traced back to 2018, or even earlier.
The trademark iQOO was registered in 2010, and Vivo decided to officially launch the new brand half a year ago, said Feng Yufei, the vice president of Vivo and the head of iQOO brand.
Huawei's sub-brand Honor, established in 2013, covers a price range from 1,000 to 3,000 yuan ($150 to $450). Honor also offers various online and offline products, including tablets, notebooks, wearables and smart home devices.
This January, Xiaomi announced its Red Mi as an independent sub-brand, while its preparation could be traced to the third quarter of 2018, said Sun Yanbiao, head of the Mobile No 1 Research Institute.
Under Xiaomi's layout, Red Mi is positioned to be a cost-effective brand, while the Mi brand will focus on middle-to-higher-end markets, and Blackshark and Meitu are designed for other market segments.
But market leaders' sub-brands are not restricted to a particular market, the report said.
"It's not always a cost-effective purpose behind the launch of sub-brands by domestic mobile phone makers, and the core is to strengthen areas of weakness in the short term", like the " high-end market for Xiaomi, the Indian market for Oppo and online users in first- and second-tier cities for Vivo", said James Yan, research director at Counterpoint Technology Market Research.
Oppo's Realme, for instance, established last May, has already released five handsets and entered six foreign markets.
However, only big brands have enough strength to support the development of smartphone supply chains, while small and medium-sized players already have problems with their own supply chain, said Sun, explaining why new brands in the market are all from major vendors.
Li Nan, vice-president of Chinese smartphone maker Meizu, said "monopoly" and "U-turn" are trends for the mobile market in the next two or three years. "Mergers and integrations are inevitable," Li said.
For other mobile phone manufacturers, Huawei's sub-brand Honor could be a successful example of this trend. The model of shared supply chain between Huawei and Honor could be worth emulating, the report said. With the support of a strong supply chain, market players can find new living space in emerging markets around the world more quickly, said Sun.
China's smartphone market will be dominated by major manufactures, and small and medium-sized brands may suffer further shrinking market share, the report said.