An opera museum that sings throughout the ages
By  ERIK NILSSON | China Daily | Updated: 2019-02-26 08:24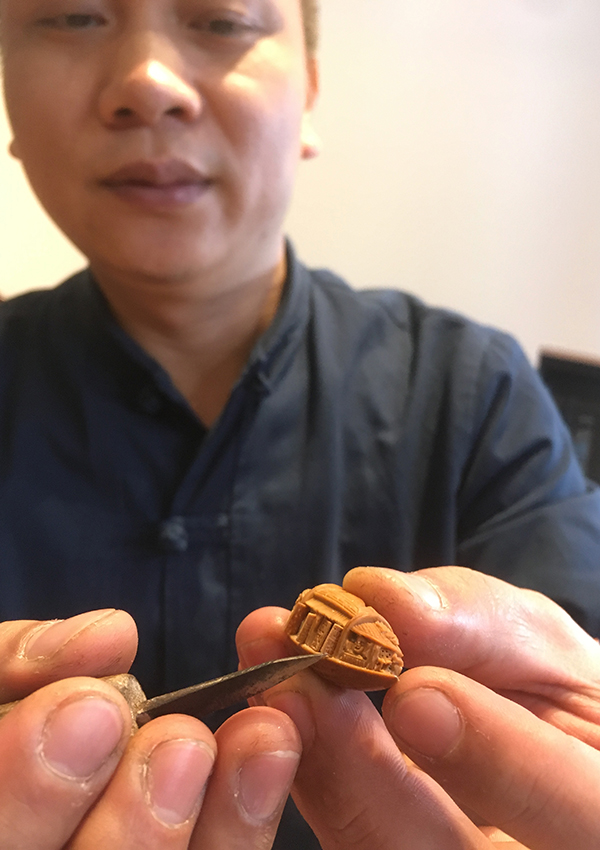 Guangzhou's Cantonese Opera Art Museum is not only a museum about music but also a place that itself seems like a song.
It is, indeed, as harmonious as the melodies it venerates.
Its grounds are gardens built in the area's traditional Lingnan style.
Rockeries are reflected in ponds brimming with koi. Pagodas line cobblestone paths. Buildings are constructed according to local traditions, with white walls beneath eaves that curl at the corners like claws.
The 17,000-square-meter compound not only promotes opera but all things Cantonese.
Visitors can watch craftspeople carve olive pits, paint porcelain and fashion guqin (zithers). Wing chun kung fu masters punch and kick specialized wooden poles with pegs-and one another-to the accompaniment of pipa (lutes).
The museum that opened in 2016 is said to be located in the neighborhood where Cantonese Opera was born centuries ago. Locals continue to stage open-air shows under a nearby banyan tree, where the performance art is believed to have first taken root.
The museum displays over 5,000 items, including colorful costumes and magnificent masks worn by various characters.
A display on face paint, for instance, shows Zhong Wuyan, whose makeup is "half beautiful, half ugly". That's because her character is physically unattractive but intellectually gifted, especially in military strategy.
Generals are typically depicted with four triangular flags fluttering from their backs, like wings. Headdress pheasant feathers designate martial artists.
But perhaps the most common character isn't that of an opera role or actor but rather of the fire-guardian, Huaguang. Cantonese Opera's deity is often depicted with a third eye sideways in his forehead.
Legend has it that the Jade Emperor-Taoism's top divinity-was infuriated upon learning locals were staging The Legend of the Jade Emperor.
So, he commanded Huaguang to burn the theaters.