Nigeria and Senegal await vote results
By Edith Mutethya in Nairobi, Kenya | China Daily | Updated: 2019-02-26 09:21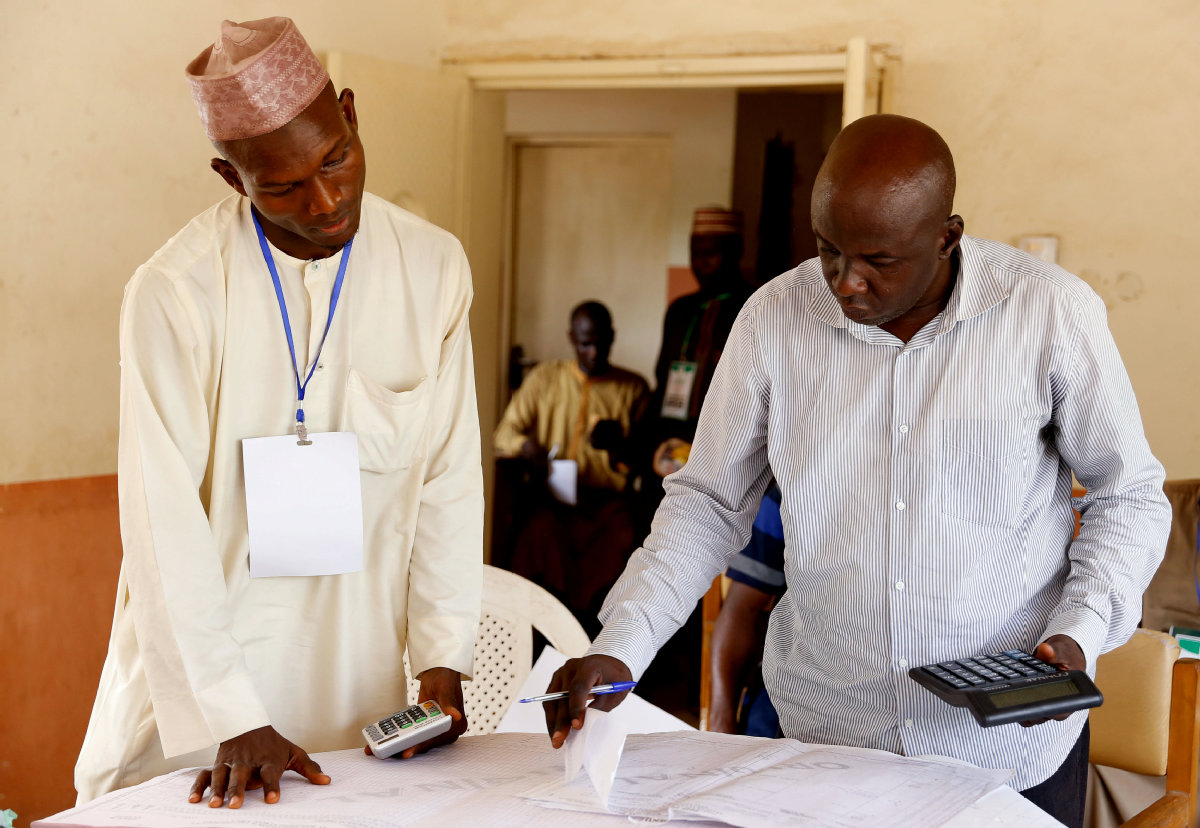 Two West African countries will have their new presidents in next few days
A cloud of expectancy and anxiety is hovering over two West African countries, Nigeria and Senegal, as people eagerly await the election results, following presidential elections last weekend.
Nigeria, the Africa's most populous country and the second biggest economy, held elections on Saturday to elect the next president, vice-president and the National Assembly, a week after postponement of the elections on Feb 16.
Senegal, one of the most stable countries in West Africa, held the first round of presidential elections on Sunday. The incumbent President Macky Sall was tipped to win after his main challengers, Khalifa Sall and Karim Wade, were banned from participating in elections because of corruption allegations.
The European Union's observation mission in Senegal said its overall assessment was "quite positive" among the polling stations it observed, AFP reported.
"There has been very little violence, very isolated incidents, which is very good news," said Elena Valenciano, head of the mission.
In the Nigeria's hot contest, President Muhummadu Buhari, 76, is seeking a second term on an anti-corruption platform. He faces off against Atiku Abubakar, 72, a former vice-president and a businessman who has promised to revive the country's economy.
During a news conference on Sunday, Mahmood Yakubu, the chairman of the Independent National Electoral Commission, urged all the stakeholders for the elections to strictly adhere to the provisions of the law.
"We are doing everything possible to ensure the speed of collation of results and declaration of winners for the elections," he said.
INEC told Nigerians to disregard any results on social media platforms. "It has come to our notice that some election "results" are circulating on the various social media platforms, kindly disregard such "results" as only INEC is constitutionally empowered to declare the outcome of the elections," INEC wrote in its official twitter account.
Whoever becomes the next Nigerian president faces the challenges of tackling the widespread insecurity and reviving the country's economy.
While the Nigerian military managed to push the Boko Haram extremists from several northeastern communities, the militant group resurged and continues to threaten security in the country. The ongoing inter-communal violence is also another security challenge.
Strong economic growth
In Senegal, President Sall could be headed toward a second term, according to Prime Minister Mohammed Dionne.
Quoting Dionne, BBC said that the preliminary results suggested Sall had secured about 57 percent of the vote in Sunday's elections, but an official result will take days.
Sall is reportedly likely to win on the basis of strong economic growth in his first term. According to African Development Bank, Senegal's economic performance remained strong in 2018, with estimated GDP growth of 7 percent.
Senegal's presidential elections provincial results are expected to be released on Tuesday and official results not later than March 1.
Following constitutional reforms in 2016, Senegal's next president will serve only five years in office, down from the seven-year terms served by former presidents.
Presidents will also be limited to two terms in office, with the maximum age of presidential candidates being 75 years.
State of emergency
In another development, Sudan's President Omar al-Bashir declared a national state of emergency, dismissed the federal government and sacked all state governors on Friday.
Bashir who made the announcement in a TV address, declared a one-year nationwide state of emergency and appointed security forces members to replace governors. He retained the defense, foreign and justice ministers.
The country has experienced anti-government protests for more than two months, with the protesters complaining of economic hardships.