Missing teen located with help of drone
By Chang Jun in San Francisco | China Daily | Updated: 2019-02-26 09:21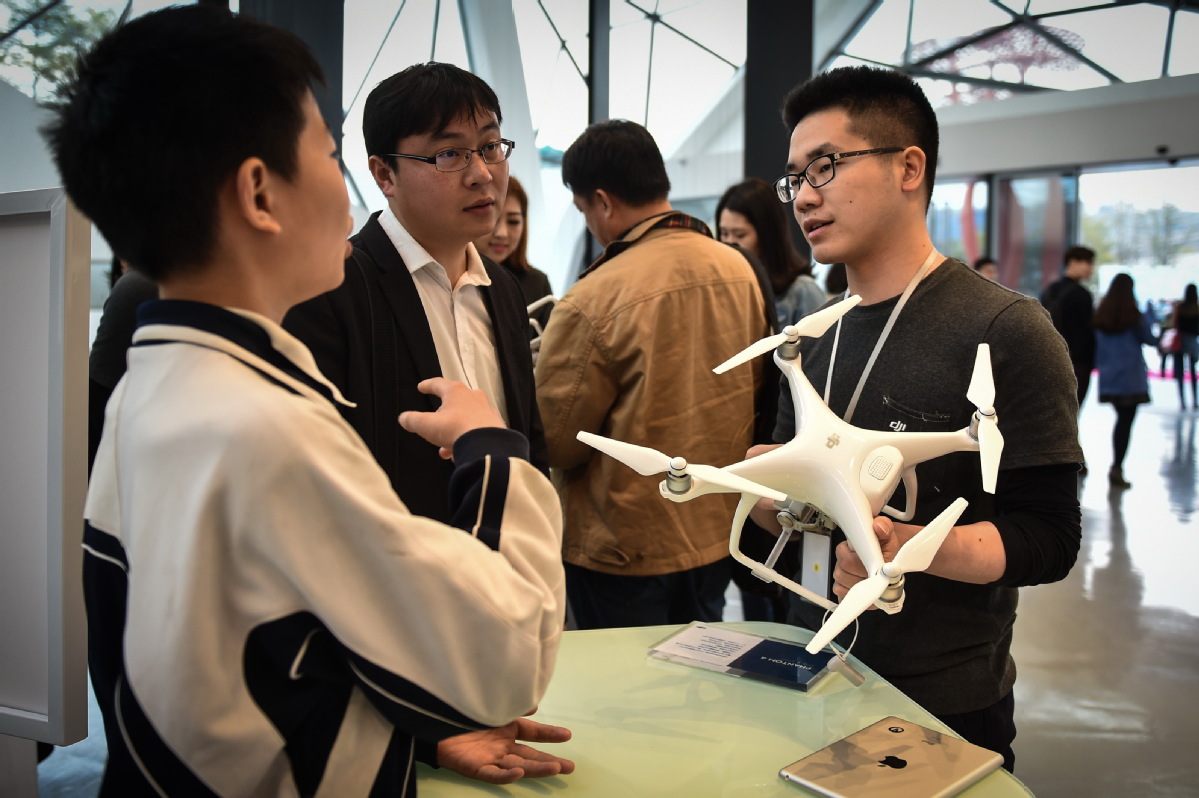 A Chinese brand has made headlines in the San Francisco Bay Area and beyond - DJI, a manufacturer of consumer and commercial drones based in Shenzhen, Guangdong province.
The police department in Fremont, California, issued a news release on Tuesday showing how a drone had helped officers locate a missing teenager.
A police dispatcher received a call around 8:30 pm on Feb 5 from the California Highway Patrol requesting assistance in locating a student missing from the California School for the Deaf.
Several officers went to the scene where the student was last believed to have been, at the intersection of a railroad track and a road. Police also deployed a drone to expedite the search. The drone, a DJI Mavic 2 Enterprise Dual model, is equipped with a thermal imaging camera that can search in the dark.
Shortly after the drone took off, the pilot located an image. It was the missing teenager, who was hiding in some bushes. The pilot then guided officers to the youth, who was cold and hungry and was taken to paramedics nearby.
Lieutenant Matt Snelson, in charge of the department's unmanned aerial vehicle program, called the search for and rescue of "a young man who needed help, and to get him to the resources he needed" a big success for "our UAV team and our community".
The technology allowed officers to expedite the search, which could have taken much more time and more resources, he said. "We have been training and expanding our program to be prepared for this exact scenario," Snelson said.
Fremont, home to a Tesla factory and several high-tech startups, is an early adopter of drones. The city administrator approved their purchase, along with the requisite training, about three years ago.
"We feel so grateful that our technology has been used to help save a young man's life," said Adam Lisberg, corporate communication director of DJI North America.
The Fremont teen was the 211th case on a global public safety list of drone-assisted rescues, Lisberg said.
More than 910 state and local police, sheriff, fire and emergency services agencies in the United States had acquired drones by May, according to research by the Center for the Study of the Drone at Bard College in Annandale-on-Hudson, New York.
The center also recorded the drone models and manufacturers for 627 of the 910 agencies in its database.
The majority - 523 - reported having purchased at least one drone from DJI, while 260, or 41percent, had bought one or more of the DJI Phantom models and 211 agencies, or 33 percent, had one or more of the DJI Inspire models.
Also, 103 agencies, or 16 percent, had purchased either a DJI Matrice or a DJI Mavic.
DJI is the dominant brand for all-purpose drone aircraft purchases worldwide, Lisberg said.
Last year, DJI accounted for 74 percent of global market share across all price points, according to the 2018 Drone Market Sector Report by analytical firm Skylogic Research, which studied worldwide drone sales, service providers, business and public agency users and software services.
Shao Yang, a newly elected Fremont City Council member, shared the story of the DJI drone-assisted police search on social media, calling it "a successful integration of high-tech and protection of lives".