UN court urges UK to hand back Indian Ocean islands
By Earle Gale in London | chinadaily.com.cn | Updated: 2019-02-27 02:54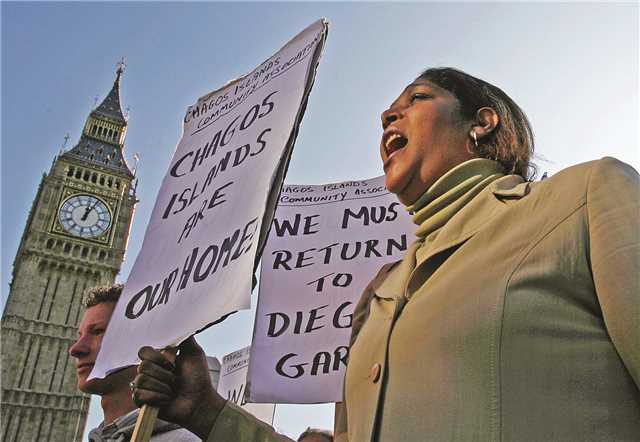 The United Nations' highest court says the United Kingdom should pull out of a chain of islands in the Indian Ocean "as rapidly as possible", calling into question the ability of the United States to conduct reconnaissance flights over the South China Sea.
The International Court of Justice ruled the archipelago, known as the Chagos Islands, rightfully belong to the UK's former colony of Mauritius and were unlawfully separated from the rest of the nation ahead of Mauritius gaining independence in 1968.
Judge Abdulqawi Ahmed Yusuf said the UK's administration of the islands was "an unlawful act of continuing character" and said Britain was "under an obligation" to bring an end to the situation "as rapidly as possible".
Mauritius Prime Minister Pravind Jugnauth urged the UK to "respect" the court's "clear, precise, and very strong opinion".
But the UK's Foreign Office said: "This is an advisory opinion, not a judgment."
However, the BBC said the Foreign Office was saying it would look at the suggestion for the islands" carefully".
Mauritius claimed during the UN hearing it had been forced to give up the islands in exchange for independence, which the UK granted in 1968. The UN General Assembly asked the court to look at the matter in February 2017 and will now debate the ruling.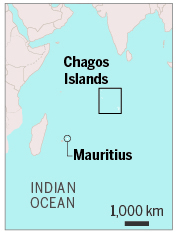 The archipelago, which includes a group of seven atolls that together comprise more than 60 individual tropical islands in the Indian Ocean, is hundreds of kilometers away from its nearest neighbors.
One of the largest atolls in the chain, Diego Garcia, houses a United States military base that is believed to include remote satellite tracking stations, an Air Force Space Command facility, and Pacific Air Force support and logistics teams.
CNN reported on Tuesday that the base is a vital asset for the US military and has served as a landing spot for bombers that fly missions across Asia, including over the South China Sea.
Britain has said in the past it will give the islands back to Mauritius when it no longer needs them for defense purposes.
"The defense facilities on British Indian Ocean Territory help to protect people here in Britain and around the world from terrorist threats, organized crime, and piracy," the Foreign Office said in a statement.
CNN quoted Carl Schuster, a former director of operations at the US Pacific Command's Joint Intelligence Center, as saying the ruling could force Washington to forge a deal with Mauritius over the future of the base.
"Everything boils down to what Britain does," he said. "If it transfers the islands to Mauritius, and it has a history of obeying these rulings, then it's up to Mauritius."