More Chinese students applying to study in Scotland
By Bo Leung in London | chinadaily.com.cn | Updated: 2019-02-27 03:02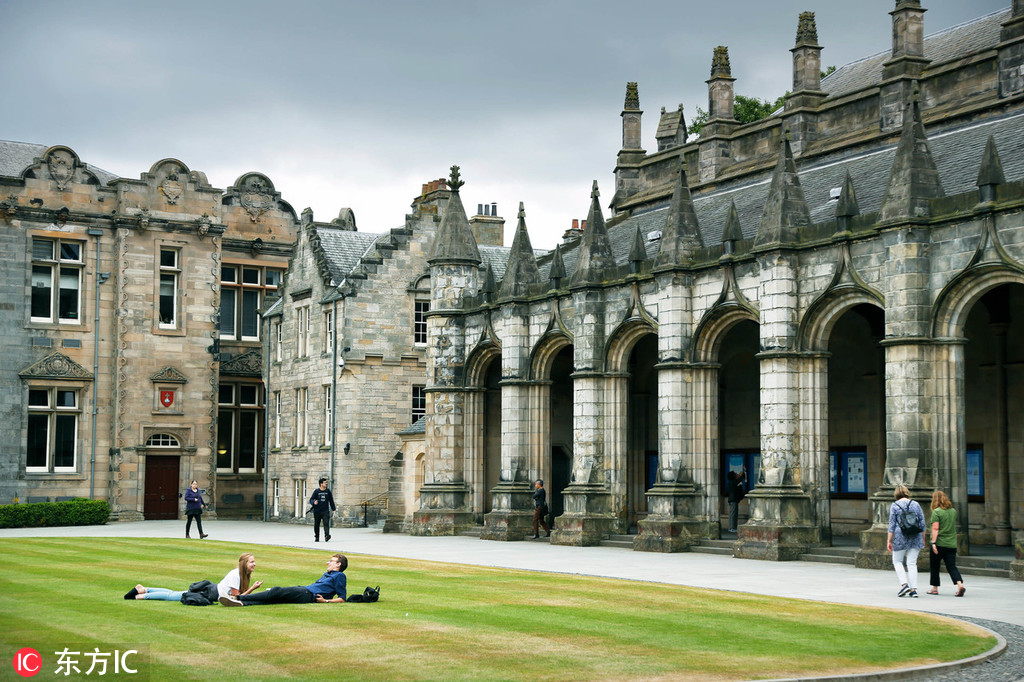 The number of students from China applying to study at Scottish universities has risen tenfold in the past decade, a larger rise than those seen in other parts of the United Kingdom.
The Times newspaper reported on Monday that, out of the 130 universities in the UK, Scotland's 15 institutions now receive a quarter of all Chinese applications, rising from 580 in 2009 to 5,370 this year.
Applications to Irish universities have declined, from a peak of 3,840 in 2010, to 2,295 this year. There has also been a decline from other European countries since the Brexit vote in 2016.
Representative organization Universities UK said several well-known Chinese figures with links to Scottish universities may have inspired some of the applications.
Barbara Woodward, Britain's ambassador to China, went to St Andrews University. Physicists Huang Kun and Yang Liming went to Edinburgh University. And Zhong Nanshan, who identified the SARS virus, received an honorary degree from Scotland.
Twenty-year-old Tang Zhun from Beijing is studying accounting and finance at the University of Strathclyde and says she was attracted to Scotland because of the people and the environment as well as the reputation of Strathclyde Business School.
"I have a really close friend here studying engineering at Strathclyde," Tang said. "Coming here to study is a brilliant opportunity for me to meet her more often."
Yang Liu, 21, from the city of Changsha in Hunan province, chose to study at Glasgow University because of its "beautiful scenery" and the lower cost of living.
"The pace of life is slower than other cities," she added.
Dean Lockhart, the Conservative Party member of the Scottish Parliament who chairs Holyrood's cross-party group on China, told The Times that Chinese people see Scottish universities as prestigious institutions.
"They take pride in telling their friends and colleagues that their children are at one of the leading universities," he added, noting that word-of-mouth could have contributed to the annual growth in applications from China, along with those who gained places encouraging friends to join them.
Scotland also has a great many Confucius Institutes, which are connected to several Scottish universities, including Edinburgh and Strathclyde, and which promote the Chinese language and its culture.
A Universities Scotland spokesman said: "This year's jump in applicants from China really is considerable. It's certainly positive that China sees the UK as open for business, given the mixed messages resulting from Brexit. We'd very much like the rest of the world to similarly perceive Scotland as open and welcoming."
Overall, the Universities and Colleges Admissions Service, or UCAS, the higher education application service, show the number of students from the Chinese mainland applying to British universities increased by 33.3 percent this year, up from 11,915 to 15,880. The figures were taken from UCAS's January deadline.
A UCAS recruitment effort in China is thought to have contributed to the rise in applications.