El Nino makes trouble for broad areas of China, may hurt rice farmers
By Hou Liqiang | China Daily | Updated: 2019-03-01 09:20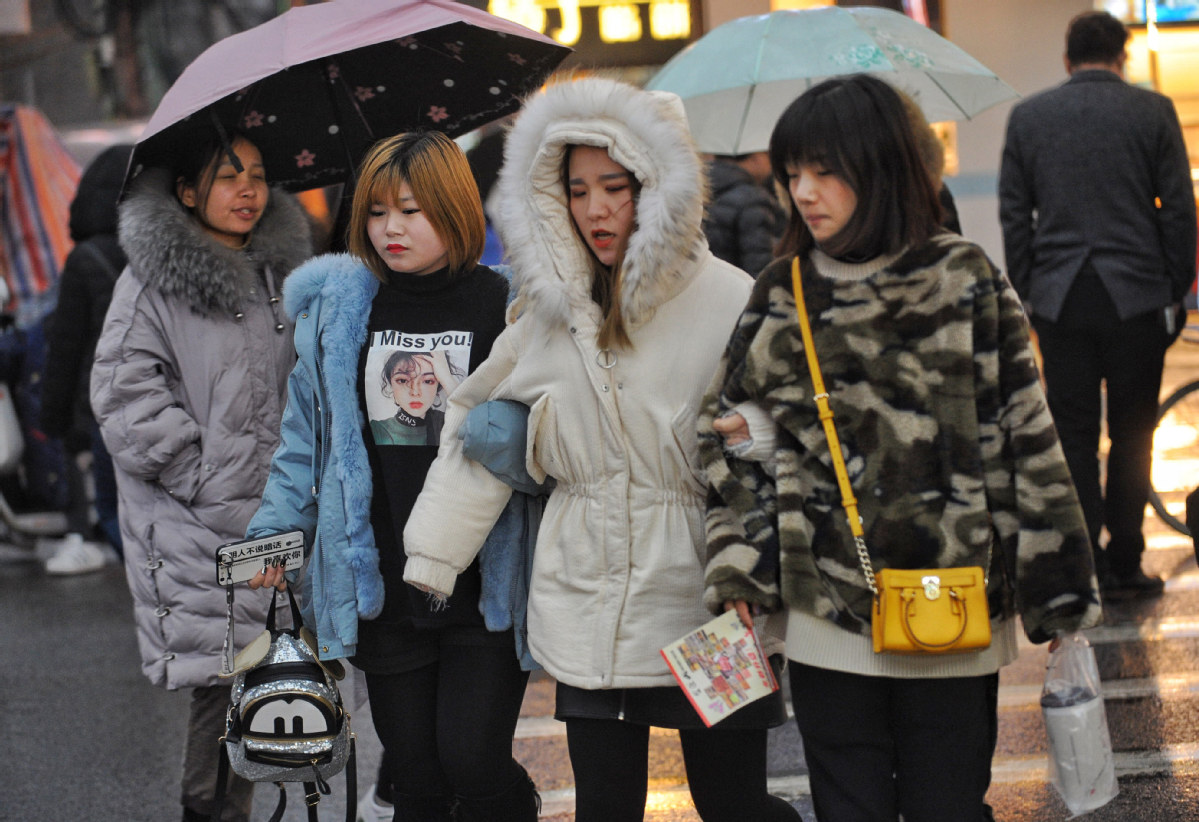 El Nino, a periodic event that involves warming currents in the Pacific Ocean, is to blame for the unusually wet winter in southern parts of China and has been responsible for air pollution retained in areas of the north, experts said.
Since June, the area with rising temperatures in the central and eastern Pacific near the equator has expanded, the National Climate Center said.
Though weak, El Nino has still resulted in a marked effect on tropical and subtropical regions. The center's forecast model shows that the event will last until spring and will facilitate the movement of water vapor to eastern parts of China, a media release said on Tuesday.
From December to Feb 22, the number of days with precipitation in many regions in the south was 40 to 50, which is 10 to 15 days more than average. Over the same period, seven provincial regions, including Guizhou, Hubei and Hunan provinces, have experienced the most rainy days since 1961, it said.
Many areas saw periods of sunshine shrink by 50 to 80 percent.
The longer stints of precipitation that usually occur during summer in the south came much earlier as a result of El Nino, said Ding Yihui, a member of the Chinese Academy of Engineering who also works with the China Meteorological Administration.
The continuous dreary days featuring low temperatures in winter and spring will damage rice crops in the southern parts of the country, Ding said, adding that such disasters have been decreasing since the 1980s.
"If the situation continues until spring, March to May, there will be a serious impact on agricultural production in the south," he said.
According to the National Meteorological Center, the unusually wet weather will last at least until March 10.
Fang Chong, a forecaster at the center, said El Nino is expected to cause more troubles. As spring approaches, meteorological conditions in the south will be favorable for thunderstorms, especially in Guizhou and the northern parts of South China.
El Nino is also contributing to the recent heavy air pollution in the Beijing-Tianjin-Hebei cluster and in the Fenhe and Weihe river plains, according to the National Joint Research Center on Air Pollution Control.
The heavy pollution triggered an orange alert in Beijing for air pollution, the second-highest in the city's three-tier alert system. It is the first orange alert this year in the capital.
The joint center also said in a media release that El Nino facilitated the movement of moisture in southern China to the north with the help of weak winds, resulting in high humidity that favors smog retention.
According to the country's top environmental watchdog, the meteorological conditions in northern China will continue to be unfavorable for the dispersal of air pollutants in March. With the moisture moving from the south, cold air from the north will be weakened.