Populous Chinese province records falling new births
Xinhua | Updated: 2019-03-04 00:22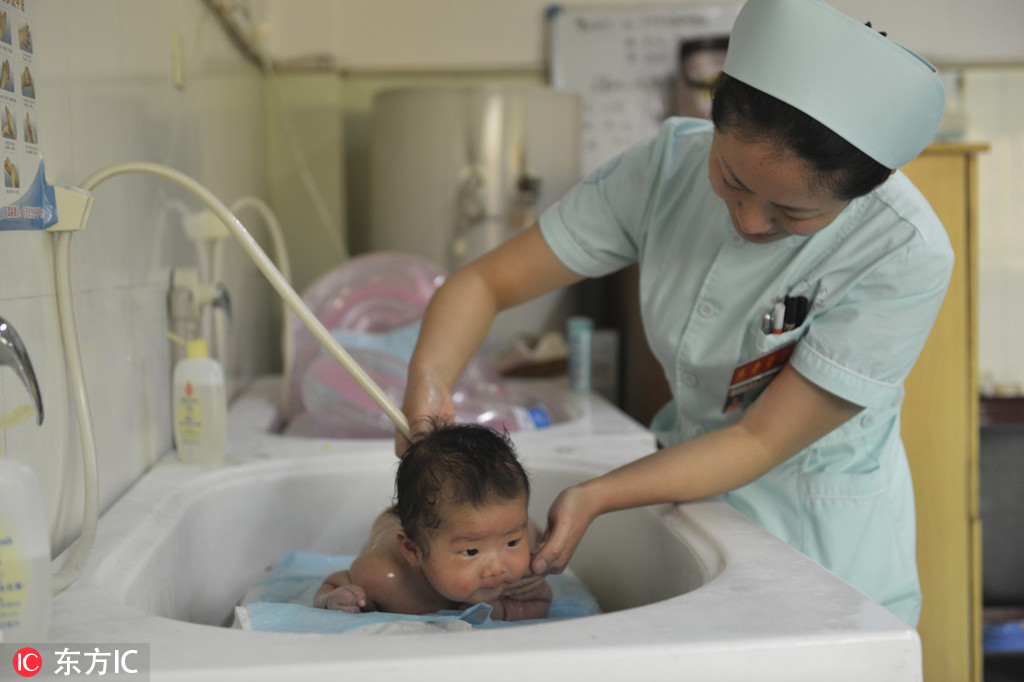 JINAN -- Shandong, the eastern Chinese province known for its high birth rate, reported a substantial drop in its new births and birth rates last year, local authorities have said.
The Shandong Bureau of Statistics said the province saw births of 1.33 million babies in 2018. This marks a decrease from 1.75 million in 2017 and a further drop from 2016, when figure jumped to 1.77 million after the country abolished its one-child policy.
Its birth rate also declined to 13.26 per 1,000 from 17.54 per 1,000 recorded in 2017, according to the bureau.
Overall, Shandong had a permanent population of 100.4 million at the end of 2018, making it one of the most populous provinces in China. People aged over 65 constituted 15 percent of Shandong's population, lower than the national average of 17.3 percent.
China has since 2016 allowed all couples to have two children, putting an end to a 40-year-long one-child policy. Despite the new policy incentives, China saw 15.23 million new births in 2018, down from 17.58 million in 2017.
A robust birth rate is important as China tackles its rapidly aging population. China's population aged 60 or above is expected to peak at 487 million in 2050, or a third of the total population, putting the country's pension system and elderly care under considerable strain.
Shandong has in recent years stood out among Chinese provinces for its parents' strong will to give birth. In 2017, the province's new births accounted for one-tenth of the national total.