Bolton defends Trump-Kim summit, refutes 'failure' accusations
Xinhua | Updated: 2019-03-04 01:21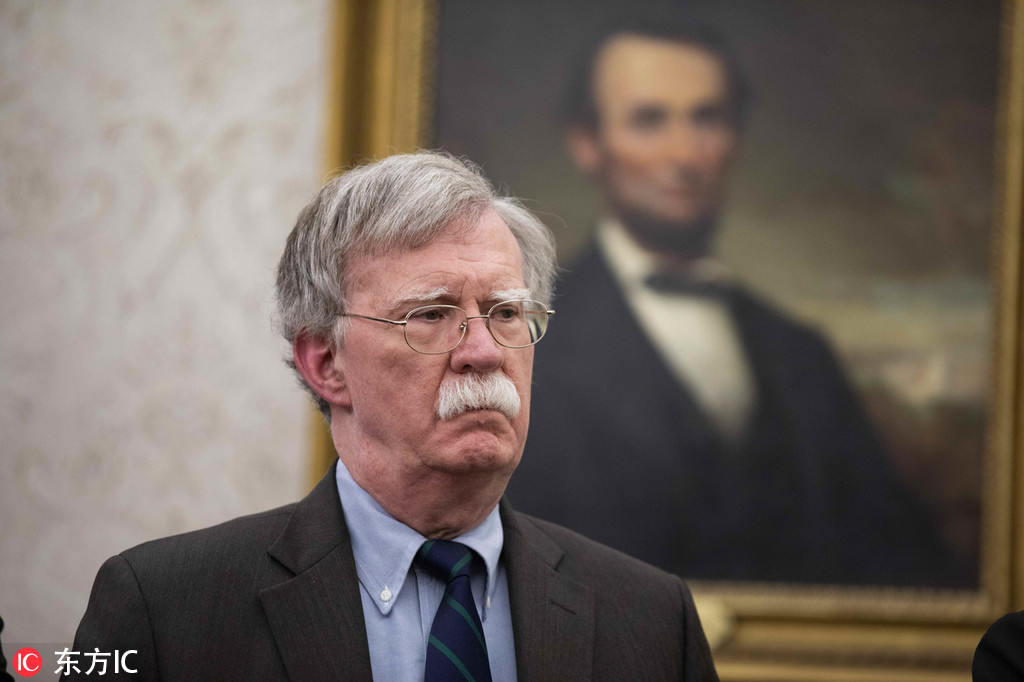 WASHINGTON -- US National Security Adviser John Bolton said on Sunday that the just-concluded meeting between the top leaders of the United States and Democratic People's Republic of Korea (DPRK) is not a "failed summit."
"I don't agree at all that it was a failed summit," he said during an interview with Fox News.
Bolton also made a similar statement in a separate interview with the CBC's "Face the Nation," saying that "I don't consider the summit a failure. I consider it a success defined as the president protecting and advancing American national interests."
"There was extensive preparation for this meeting. Extensive discussions between the president and Kim Jong Un," he explained. "I don't view it as a failure at all when American national interests are protected."
However, he added that Washington's "program of maximum pressure will continue" on Pyongyang, which had "brought them to the table in the first place."
Trump and Kim ended their second summit in Hanoi last week without reaching an agreement. However, both sides have expressed willingness after the meeting for further engagement on key issues such as the denuclearization of the Korean Peninsula, the establishment of lasting peace, and economic options related to the DPRK side.
The Pentagon said on Saturday that the United States and South Korea have decided to conclude the KEY RESOLVE and FOAL EAGLE series of exercises, which the DPRK had denounced a dress rehearsal for northward invasion, and "very expensive" and "provocative" "war games" in Trump's view.