Economy can achieve stable growth
By Yu Chunhai | China Daily | Updated: 2019-03-04 08:09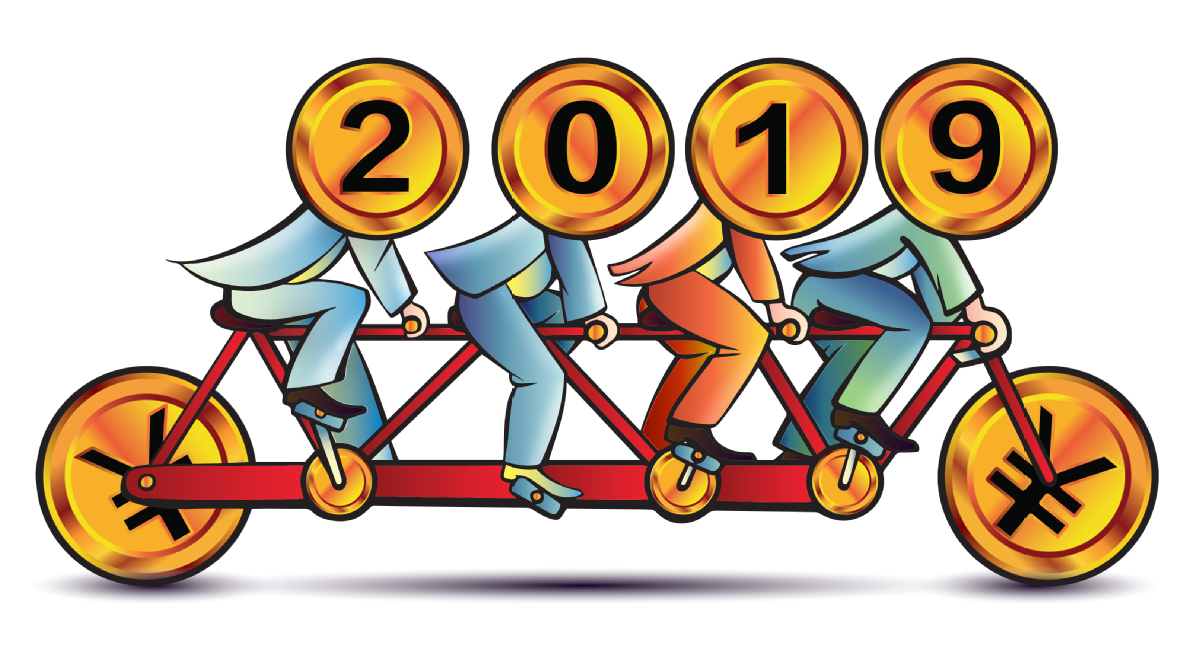 China registered a GDP growth of 6.6 percent last year despite the economic downturn and unfavorable external environment. Which means China can maintain sustainable economic growth despite external economic uncertainties.
Also, China's economic growth last year was in line with the authorities' expectation, which was reflective of the sustainable and positive changes both in the supply and demand sides. On the demand side, China's total retail sales increased 9 percent year-on-year, down 1.2 percentage points compared with 2017. But the ratio of final consumption expenditure to economic growth was as high as 5.03 percent.
The decline in total retail sales growth was mainly because of the rapid increase in service consumption expenditure and because the revenues of sectors such as tourism, culture, information, education and medical care were not included in total retail sales. As for Chinese citizens' consumption transformation and upgrading, the growth rate of service consumption expenditure was higher than that of real goods' consumption.
In 2018, service consumption expenditure accounted for 44.2 percent of residents' overall consumption expenditure, an increase of 1.6 percentage points over 2017. This means the effects of China's consumption transformation and upgrading are gradually becoming evident, and the strengthened consumption structure has made consumption growth more stable and sustainable.
Besides, China's fixed asset investment increased 5.9 percent last year, 1.3 percentage points lower than 2017. But China managed to curb the declining trend of investment growth through a series of investment promoting policies. Plus, the country's investment structure further improved, and the endogenous power of investment growth was enhanced.
Private investment grew 8.7 percent last year, up 2.7 percentage points year-on-year and 2.8 percentage points higher than the overall investment growth rate. In particular, investment in the hi-tech industry increased 14.9 percent, an increase of 9 percentage points over the overall investment growth rate in 2017. And the growth rate for investment in infrastructure, agriculture and rural areas, as well as in fields to improve people's livelihoods gradually stabilized.
On the supply side, the service industry continued playing its role of economic stabilizer, as it accounted for 52.2 percent of China's GDP last year, an increase of 0.3 percentage points over 2017.
Moreover, new industries and new patterns are becoming the new engines of growth for the service industry. And while manufacturing added value increased 6.2 percent year-on-year, it was 0.8 percentage points less than in 2017. The high-tech manufacturing industry, strategic emerging industry and equipment manufacturing industry all maintained a rapid growth rate, though.
It is therefore evident that the quality of China's economy is improving, and the stability and endogenous power of China's economic growth have strengthened.
The transformation, upgrading of the consumption structure and the increase in the contribution ratio of consumption in economic growth is conducive to China's future growth. This also indicates the supply-side structural reform and the three major campaigns to end major risks, alleviate poverty and control pollution will establish a positive relationship between domestic consumption, investment and industries.
This year, however, the Chinese economy faces downturn pressure. Externally, the projected lower growth of the global economy will influence China's growth momentum due to falling external demand. Internally, the transformation and upgrading of the economic structure is not yet complete, as a result, China's economic growth this year is likely to decline to a certain extent. According to the economists and scholars with the National Academy of Development and Strategy, Renmin University of China, China's actual GDP growth this year is likely to be 6.3 percent.
But we don't have to be pessimistic about China's macro economy. First, the new round of reform and opening-up and the second round of supply-side structural reform will be launched soon, which will boost market confidence and help improve the institutional framework, micro-foundation and market environment and thus help the formation of a high-quality development strategy.
Second, the authorities are paying greater attention to the optimization and adjustment of macroeconomic policy, as it will enhance positive interaction between domestic demand and supply.
And third, the Sino-US trade negotiation is expected to yield promising results. And if it does, it will help offset external uncertainties. In other words, the Chinese economy is well equipped to handle the downturn pressure and achieve stable growth within the reasonable range.
The author is a researcher at the National Academy of Development and Strategy, and professor of economics, Renmin University of China. The views don't necessarily represent those of China Daily.