Science fiction makes people more open-minded: Chinese writer Liu Cixin
Xinhua | Updated: 2019-03-12 09:56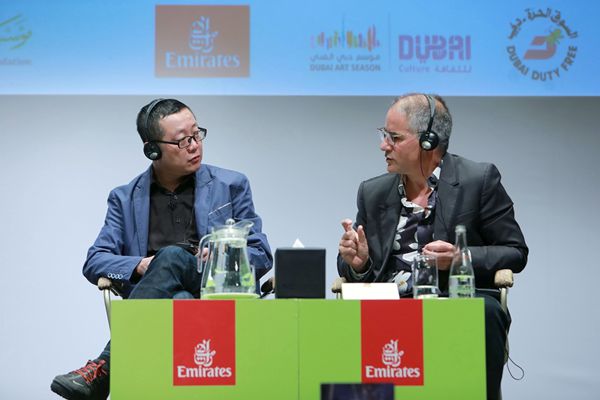 In Liu's view, the movie gains an unexpected success, but still has a big gap with the U.S. sci-fi movies in terms of technology and quality.
"As the first Chinese sci-fi movie, I should say that it's very exciting and encouraging. I saw a lot of progress in special effects, sci-fi ideas and how to tell a story with Chinese sentiments and values," Liu said.
Liu pointed out that though The Wandering Earth earned a success, it is impossible for Chinese sci-fi movies to copy the same way with big investment and producing. He expected that the Chinese sci-fi movies will be more diverse in the future.
"But now we lack a complete industry of sci-fi movies ... we also lack specialists in special effects and screenwriters of sci-fi field," he added.
Liu considered that sci-fi movies will have a bright future especially in China where such movies will likely flourish.
However, Liu thought science fiction's future is gloomy. He said the reasons may be complicated. The reality is that the number of readers and writers are decreasing and there is a lack of influential sci-fi books as well.
"Science fiction just displays all kinds of possibilities in the future. As for which possibilities will come true, it can not be predicted by sci-fi writers," the Chinese writer said.