Commercial aerospace sector taking off to meet rising demand
By Zhu Wenqian | China Daily | Updated: 2019-03-13 09:55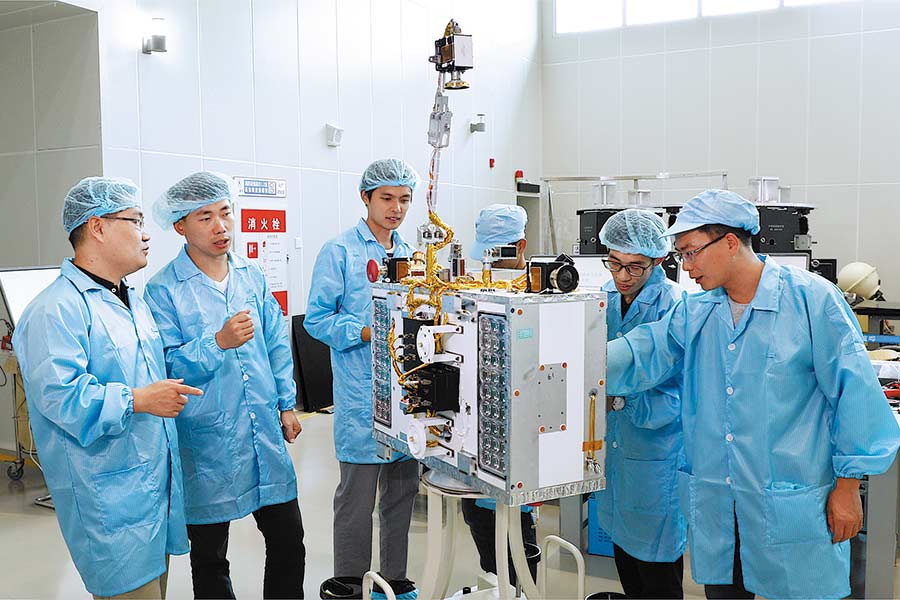 Commercial aerospace is one of the hottest growth areas in China's private sector, and Beijing-based space startup Commsat Technology Development Co is working to grab emerging business opportunities.
In December, it launched seven mini-satellites into space, in a bid to test internet of things technology and fulfill tasks such as monitoring oil and gas pipelines and wildlife protection, as it can provide positioning services and collect information such as temperature and humidity readings.
With a total investment of 50 million yuan ($7.45 million) and a research and development period of more than one year, the seven low-Earth orbit satellites have a life span of around two years, like other commercial satellites, according to the company.
"By monitoring oil pipelines, the satellites can raise an alarm and point out locations if anything like an oil leakage or theft occurs. They can also be used to monitor ocean shipping and other logistics," said Xie Tao, founder and CEO of Commsat.
"We are discussing cooperation with major e-commerce platforms. The satellites can help to track the progress of the shipment of goods bought from overseas retailers," he said.
Founded in 2015, Commsat said it plans to launch 72 commercial low-Earth orbit satellites by 2022, which will form a real-time data collection constellation.
Xie said the large-scale launch of satellites will significantly lower costs, strengthen updating frequencies, and raise efficiency, which will further drive the rapid growth of the company.
"Some of the satellites will provide services for the countries and regions involved in the Belt and Road Initiative. We would like to provide cheaper services for them and expand the applications in the regions," he said.
"Many of these places are lacking in terms of the internet or satellites, and low-Earth orbit satellites will help with telecommunications. Users will be able to share data or keep it confidential, depending on their preference," he added.
By 2020, the number of internet of things sensing terminals installed is expected to reach 20.4 billion units globally, and 60 percent of them will be part of the low-power wide-area network, which are small and have low communication power.
Low-Earth orbit satellites will be a better solution for space communication, and will be a significant part of the new round of competition in the commercial space sector, according to global technology research company Gartner.