Entrepreneurs improve Tibetan environment
By EDITH MUTETHYA | China Daily | Updated: 2019-03-14 09:31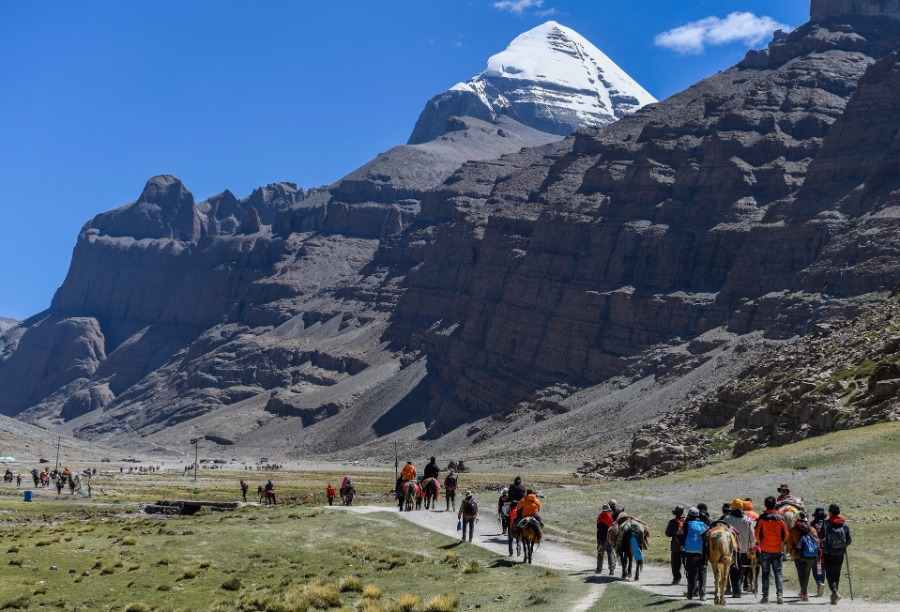 Chinese entrepreneurs are committed to sharing their solutions for the protection of the environment of Tibet, considered the be part of the earth's "third pole", according to Li Xikui, secretary-general of Chinese People's Association for Friendship with Foreign Countries, or CPAFFC.
Li, who spoke during a side event of the ongoing United Nations Environment Assembly, or UNEA, said Chinese enterprises play an irreplaceable role in the sustainable development of Tibet's ecology.
Hailed as the "roof of the world", the "water tower of Asia", Tibet has ice fields contain the largest reserve of fresh water outside the polar regions. It is the source of the 10 major river systems that provide irrigation, power and drinking water for over 1.3 billion people in Asia, nearly 20 percent of the world's population, according to thirdpole.net.
It's also a natural habitat for rare animals like the wild yak, Przewalski's gazelle, snow leopard and a gene pool of plateau life.
However, climate change has become a major concern in the third pole, according to the International Centre for Integrated Mountain Development.
The rate of warming in the region is significantly higher than the global average, with increased rate at higher altitude, suggesting a greater vulnerability of the environment to climate change. This trend is expected to continue.
Li said the Chinese government has always paid close attention to the ecological protection in Tibet.
"Today, there are more than 20 entrepreneurs from China who are involved in the World's Third Pole Environmental Protection issue, establishing an ecological civilization concept that respects, conforms to and protects nature," he said.
Li said the entrepreneurs have overcome many challenges and spent time, energy and financial resources to repeatedly explore the possibilities.
"They are more than willing to contribute and share innovative methods and results to the world. They have set up entrepreneurial role models with their own actions and led more to Chinese entrepreneurs to actively participate in the ecological environmental protection," he said.
Tibet Langsai Industrial Co Ltd is one of the Chinese companies that have committed to protecting the third pole environment.
Suo Lang, the company chairman, said his company has always put environmental protection as the priority to strictly implement the government's related requirements.
"To realize a health and sustainable development, we promote ecological cycles, low carbon manufacturing, and clean production," Suo said.
He noted that his staff members have been participating in the March 12 tree-planting activities in Tibet.
He said the people living in the Qinghai-Tibet Plateau will continuously shoulder the responsibility to protect the ecological environment of the high plateau and will play an active role in environmental protection activities.
"We are dedicated to protecting plants, mountains and waters for the benefit of all mankind. I believe through joint efforts, we will make the sky brighter, the water cleaner and the mountains greener for the world's third pole," he said.