Chinese ethnic music gets global platform
Xinhua | Updated: 2019-03-18 07:15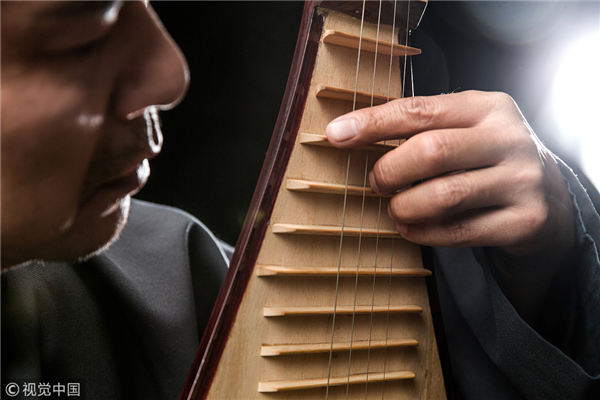 Tencent Music, a leading online music platform from China, is seeking to introduce the country's ethnic music to a global audience at a major music festival in the United States.
Tencent Music has taken 10 songs, all rooted in the distinctive culture of several ethnic groups in China, to the ongoing South by Southwest Conference and Festivals, also known as SXSW, in the city of Austin, Texas, says Yoga Peng, the manager of Tencent Music Entertainment Group's Branding and PR Department.
These songs are representative of the music culture of the Li, Hui, Miao, Mongolian and Uygur ethnic groups in China, says Peng.
A digital album of the 10 songs, which were produced using the latest audio technology, has been recorded.
The album will be distributed not only across major online music platforms in China, but also overseas through global music platforms such as Apple Music and Spotify, according to Peng.
"We are looking to present some of the best ethnic music from China, which are distinctive Chinese cultural products, to the world through platforms like the SXSW," he says.
The album is part of the New Ethnic Song Project, a music program that Tencent Music launched along with the China Association of Performing Arts and the government of Southwest China's Sichuan province.
The goal of the project is to "combine traditional culture with modern communication approaches", to liven up the traditional music scene and introduce it to the world.
"Ethnic music is an important part of traditional Chinese culture. And while it might be hard at first for people in other countries to accept or appreciate our music products, I am confident that we will get there," Peng says.
This year marked Tencent Music's debut at SXSW, a conglomerate of film, interactive media, and music festivals and conferences, which was launched in 1987.
"We would like to showcase some new models and directions in China's music industry to the world," Peng says of the new releases.
The Tencent Music booth at the Austin Convention Center has attracted a large number of attendees, who, according to Peng, have given a lot of positive feedback.
"Our music sounds fresh to them, and very different to what they have been listening to previously," he says, adding that the songs will soon appear on Apple Music and Spotify.
The Tencent Music delegation was also joined by several music critics from China. And together they will compare notes with industry insiders from across the globe on the development of the Chinese music industry over the course of SXSW 2019.
"China now has a music industry that is full of vigor and vitality. There is tremendous potential for growth. And we would like the world to know that," Peng says.
On the other hand, he says, the delegation is also looking for cooperation opportunities.
"We are hoping to bring in more partners, and jointly, we aim to build an even better music industry in China."