Guangzhou to boost bus stops with 5G
By Qiu Quanlin in Guangzhou | chinadaily.com.cn | Updated: 2019-03-19 16:13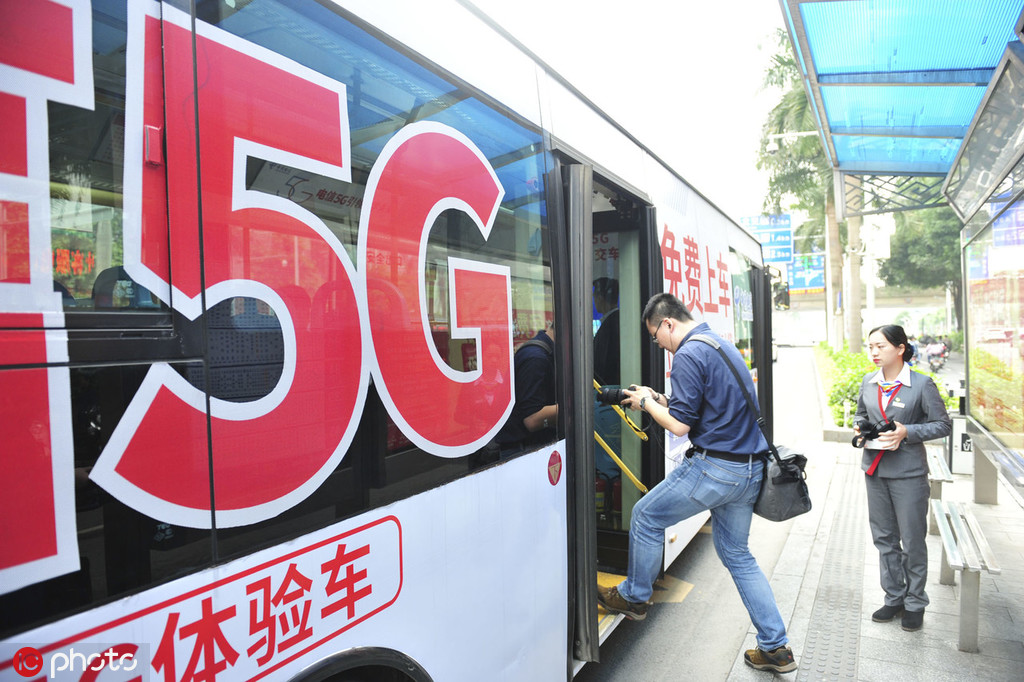 Guangzhou Jumbo Bus Group, a bus investment and operation company, signed a strategic cooperation agreement with the Guangzhou branch of China Telecom to upgrade bus stops and related projects with 5G technology last Saturday.
Under the first 5G bus project in Guangzhou, capital of Guangdong province, all company buses in the city will be upgraded with 5G technology by the end of the year.
The company, which now operates about 300 lines with 6,200 buses in Guangzhou, Nanning of the Guangxi Zhuang autonomous region, Hangzhou of Zhejiang province and Urumqi of the Xinjiang Uyghur autonomous region, will upgrade its bus facilities with the 5G technology in these four cities.
Following the 5G technology upgrade, onboard video technology, driver-monitoring system and positioning system will be more efficient, according to the agreement.
"The technology will help boost bus operation efficiency," said Xing Jian, president of the Jumbo Bus Group.
The company is now investing in a large new energy bus industrial project in Guangzhou, with an investment of 2.5 billion yuan ($37.24 million).