US, China have no boundary on AI development: Bill Gates
Xinhua | Updated: 2019-03-20 13:41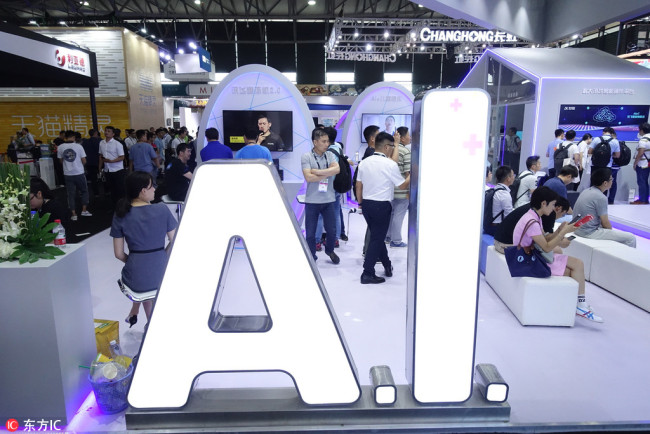 SAN FRANCISCO - For the United States and China, both leading the way in artificial intelligence (AI) technologies, there's no boundary between the two countries on AI development, said Microsoft founder Bill Gates on Monday.
"When somebody says China is ahead on AI, that's an ill-defined question, because there isn't a boundary -- this is Chinese AI and that's US AI," said Gates at a symposium on AI hosted by Stanford University.
"For Microsoft, we have an office in Beijing; Google has a lab in Beijing. Some of the best AI work in the world is being done across the street from Tsinghua University. Now, what kind of AI is that? That's global AI," he told an audience of hundreds of people, including academics, industry leaders as well as the general public.
He said the notion of drawing boundaries when it comes to AI research is "going to be potentially difficult and potentially quite problematic."
The symposium was held by the Stanford Institute for Human-Centered Artificial Intelligence (Stanford HAI), an institute that Stanford University launched on Monday to advance AI technologies and application to improve human condition.
For all the potential benefits that AI can bring to human society, Bill stressed the application of AI in improving health in developing countries.
In those countries, where children suffer from prematurity and malnutrition, AI can be utilized to understand why the prematurity rates and the nutritional deficits are so high, he noted.
It's only with AI that researchers can take in all the data and understand what is about proteins and pathogens, and some low-cost interventions that are now emerging also help dramatically reduce prematurity and malnutrition, said Gates.
He took an ongoing AI-based project on malfunctioning genes for example. Researchers, by using AI learning, found there's a deep association between some malfunctioning genes and the risk of prematurity in some areas in Africa, where about 20,000 women living in those areas have no selenium in their diet.
"So we are intervening by giving them a small amount (of selenium), so in 18 months from now, based on preliminary data, we expect to see about 15 percent reduction in prematurity," said Gates.
It means that 80,000 lives are expected to be saved per year in Africa, he added.