Xiaomi shares decline by 5%
By Ma Si | China Daily | Updated: 2019-03-21 10:11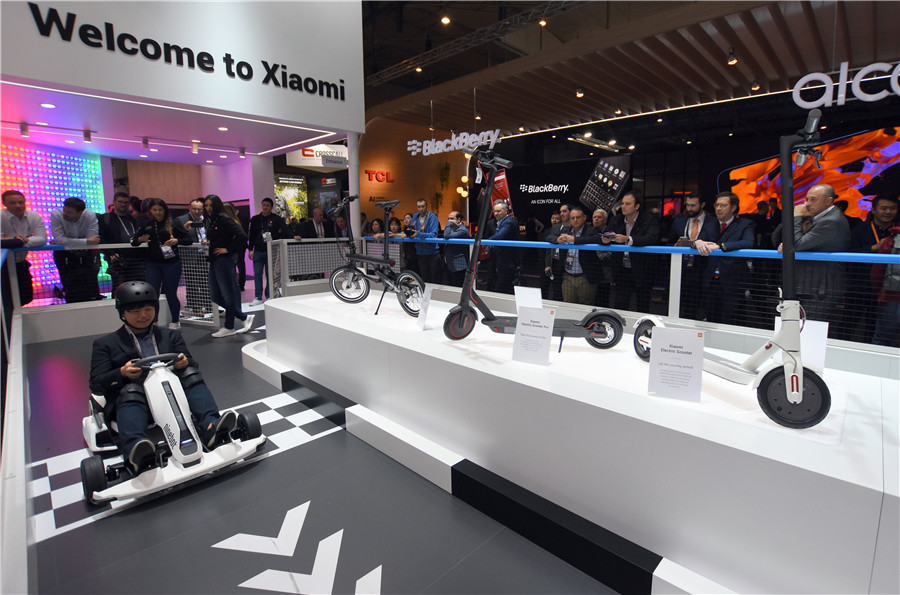 Lower-than-expected quarterly revenue mars impressive growth in net profit
Shares of Chinese smartphone vendor Xiaomi Corp declined by 5 percent on Wednesday after its quarterly revenue fell short of expectations, though the company beat profit estimates with strong performances in India and Western Europe.
The company's share closed at HK $11.64 ($1.48) in Hong Kong. Xiaomi posted 44.4 billion yuan ($6.63 billion) in revenue in the fourth quarter of 2018, up 26.5 percent year-on-year, but fell short of the expectations of 47.4 billion yuan, according to Refinitiv data.
Thanks to growing popularity in India and Western Europe, the Beijing-based company's fourth-quarter net profit, however, more than tripled to 1.85 billion yuan, exceeding the 1.7 billion yuan average estimate.
This is the third quarterly financial report of Xiaomi since its initial public offering in Hong Kong. It shows that despite the slowdown in the global smartphone market, the company is facing its challenges relatively well, experts said.
Xiang Ligang, director-general of the Information Consumption Alliance, said Xiaomi has witnessed strong performance in the overseas markets with its cost-effective and quality smartphones, but 2019 will be a challenging year, with smartphone shipments worldwide continuing to slump.
Xiaomi is already working hard to reduce its reliance on China, with the nation leading the global decline in smartphone shipments. In 2018, Xiaomi earned about 40 percent of its total revenue from outside China, compared with 28 percent in 2017.
From September to December 2018, smartphone shipments in China plummeted by nearly 10 percent year-on-year, according to data from market research company International Data Corp. In the same timeframe, Xiaomi's shipments to China plunged by more than a third to 10.3 million smartphones from a year earlier, while its market share slid nearly 4 percentage points to 10 percent.
Lei Jun, chairman and CEO of Xiaomi, said on Wednesday that the company is making big preparations for 5G-enabled smartphones, which will usher in a new growth period for the whole industry.
In January, Lei said that the company is aiming to be the No 1 or No 2 player of its kind in Europe, as it strives to expand its presence in overseas markets amid mounting competition with rivals such as Huawei Technologies Co Ltd.
At first, the company wanted to become the No 1 or No 2 smartphone vendor in one or two European countries, such as Spain and France, Lei added. The comments came after Xiaomi's smartphone shipments to Western Europe grew 386 percent year-on-year in the third quarter of 2018, according to market research company Canalys.
Fu Liang, an independent telecom analyst who has been following the industry for more than a decade, said he is optimistic about Xiaomi's future expansion in Western Europe. Though local consumers' tastes for smartphones vary from that of Chinese users, Xiaomi's performance shows that it already has a good brand awareness there and is doing relatively well in localizing products and services.